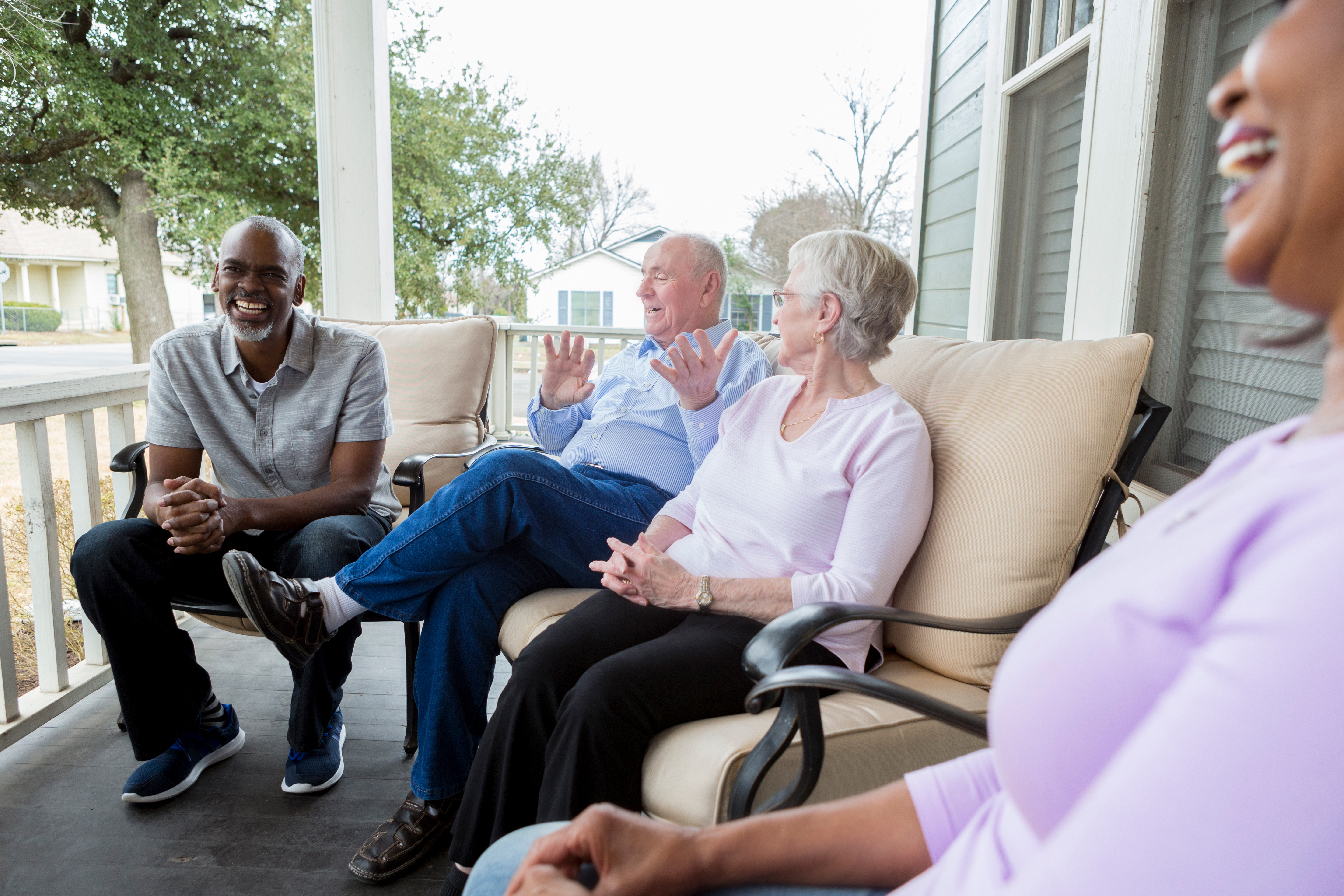 Announcing the Community Guarantee Pool, powered by the GoATL Fund
ATLANTA – June 8, 2021 – At a time of heightened need across the region, the GoATL Fund (GoATL), an initiative of the Community Foundation for Greater Atlanta, has launched an innovative program for nonprofits to accelerate access to federal stimulus and other public contract funding. In collaboration with local Community Development Financial Institutions (CDFIs) and private and family foundations, the Community Guarantee Pool (CGP) provides credit enhancements that free up capital for nonprofits, thus infusing dollars for critical services including rapid rehousing, rental assistance and mental health counseling. 
GoATL's CGP is a pooled fund used to support multiple guarantees that allow nonprofits to more rapidly receive federal funding, which dramatically improves their ability to provide critical community services. "The CGP is the first of its kind in our region, and as it takes hold it has the potential to unlock up to $20 million in public subsidies that would otherwise go unused," said Mark Crosswell, managing director of social impact strategies at the Community Foundation for Greater Atlanta. "Providing this service to our nonprofits across the region helps fulfill our commitment to advance racial equity while driving systems change at the local level." 
CGP has launched with an initial $1 million in capital that will be used to issue guarantees to CDFIs in order for them to free up loan capital for nonprofits in metro Atlanta. The GoATL Fund will work closely with nonprofits and CDFIs to identify opportunities to improve the flow of federal funding to communities in need. For example, Project Community Connections, Inc. (PCCI), a nonprofit that implements solutions to permanently rehouse people experiencing homelessness into appropriate, affordable homes as efficiently as possible – often within 30 days – has recently taken on a $7.7 million government contract to support the transition of 450 families out of homelessness. In partnership with Reinvestment Fund and GoATL, the CGP will improve PCCI's ability to perform on this contract. 
The CGP targets nonprofits that rely on substantial federal subsidies, including the funding made available through the American Recovery Plan. These federal funding subsidies are typically administered by local municipalities, which routinely experience administrative delays in making payments to nonprofits, causing severe cash flow shortages and hindering nonprofits' administration of vital services. Also, for many government programs, the nonprofit must provide services (fronting all costs), then submit for funding reimbursement. The COVID-19 pandemic has exacerbated these issues due to an incredible surge in demand for nonprofit support. 
"The pandemic has caused thousands of metro area families to face homelessness or the threat of eviction, with thousands more experiencing unemployment. Demand for mental health services, quality food and rental assistance has outstripped supply. Our local nonprofits are ready to serve these families, but when the public subsidies are unduly delayed, they can't fulfill their contracts to meet community needs. The Community Guarantee Pool was created to streamline the process, helping our nonprofits deliver while providing time for the government to provide the funding," said Crosswell. "Alongside five CDFIs and several local foundations, we have structured this unique pilot to solve the problem through bridge funding. Along with hopes that our public partners respond by improving their processes to ensure that funding is flowing to where it's most needed, we expect to see more sustainable funding soon." 
Since 2018, the GoATL Fund has invested $12.25 million in local initiatives that seek to generate measurable social outcomes along with financial returns. GoATL's investments are structured as flexible, cost-effective debt that provide impact investors a modest return while achieving social outcomes in affordable housing, job creation, education and well-being. 
The GoATL Fund invests in initiatives that address racial inequities including access to healthcare, affordable housing, economic inclusion and education. To create efficiencies and leverage even more capital, GoATL often collaborates with intermediaries like CDFIs that have the knowledge and expertise to structure larger investments to support solutions addressing critical needs across our region. 
"Many of the organizations providing services such as emergency shelter and mental health counseling are facing operating challenges during the pandemic, with increased costs and decreased revenues," said Christina Szczepanski, managing director, southeast for Reinvestment Fund, a CDFI that brings financial and analytical solutions to community challenges. "Having the Community Guarantee Pool provide credit enhancements helps moderate risk as we make working capital loans to nonprofits providing these essential services."
"When awarded 70% of the City of Atlanta's CARES COVID-19 Emergency Solutions Grant (ESG) funding in November 2020, PCCI did not have the cash on hand to execute the contract," said Margaret Schuelke, co-CEO for PCCI. "PCCI is glad to be the first nonprofit benefiting from the Community Guarantee Pool. We hope other nonprofits are able to take advantage of the program and alleviate their financial concerns." 
Participating CDFIs include Access to Capital for Entrepreneurs (ACE), Atlanta Neighborhood Development Partnership (ANDP), Enterprise Community Partners, LISC Atlanta and Reinvestment Fund. Alongside the Community Foundation for Greater Atlanta, the Wilbur and Hilda Glenn Family Foundation and The J.B. Fuqua Foundation have made commitments to the CGP. If any other foundations are interested in supporting this effort, please contact Mark Crosswell.
# # #
About the Community Foundation for Greater Atlanta
Since 1951, the Community Foundation for Greater Atlanta has been leading and inspiring philanthropy to increase the vitality of our region and the well-being of all residents. With 70 years serving the Atlanta region and a robust team of experts, the Community Foundation expands its philanthropic reach and impact by providing quality services to donors and bold, innovative community leadership committed to racial equity. The Community Foundation is a top-20 community foundation among 800 nationally, with approximately $1.2 billion in current assets, and is Georgia's second largest foundation. Launched in 2018, the GoATL Fund provides innovative and flexible capital designed to scale and sustain social solutions of critical importance to our community. Started with an initial allocation of $10 million from the Community Foundation, the GoATL Fund is now open to receive new capital from the Community Foundation's donor community. For more information, visit: GoATL Fund, cfgreateratlanta.org or connect with the Foundation via Facebook, LinkedIn and Twitter.
About Project Community Connections, Inc.
PCCI is dedicated to permanently rehousing individuals and families experience homelessness to a decent, affordable place to live. They operate as a team of interdependent professionals dedicated to ending homelessness in the community. PCCI provides services that promote personal and economic self-sufficiency to assist their clients to become self-sufficient so they can remain stably housed and thrive in all aspects of their lives. To promote self-sufficiency, PCCI offers workforce development classes with the goal for their clients to secure full-time or part-time employment. PCCI's reputation for delivering quality rapid rehousing services is earned through hard work, consistency and program performance. The quality, innovation and efficiency of their work has been recognized locally, statewide and nationally.
About Reinvestment Fund
Reinvestment Fund is a mission-driven financial institution committed to making communities work for all people. We bring financial and analytical tools to partnerships that work to ensure that everyone has access to essential opportunities: affordable places to live, access to nutritious food and health care, schools where their children can flourish, and strong, local businesses that support jobs. We use data to understand markets, communities, and impediments to opportunity—and how investment and policy decisions can have the most powerful impact. Since our inception in 1985, Reinvestment Fund has provided over $2.4 billion in financing to strengthen neighborhoods, scale social enterprises, and build resilient communities. Learn more at reinvestment.com.
Media Contact:
Elyse Hammett, 404.376.5563
https://gasocialimpact.com/wp-content/uploads/2021/06/iStock-950832444.jpg
3840
5760
Sydney Hulebak
https://gasocialimpact.com/wp-content/uploads/2018/09/gsic.png
Sydney Hulebak
2021-06-08 13:32:48
2021-06-08 13:32:48
Innovative Program Unlocks Federal Funds for Nonprofits