Royal Thanaka is a unique line of skin care products that features Thanaka, an ancient ingredient from the central forest in Myanmar. For over 2,000 years, it has been used by local people for skin protection and nourishment. GSIC caught up with co-founders Htwe Htwe and Mary Ellen Sheehan to learn more about their journey and how Royal Thanaka brings this treasure of nature to the world. Their products use sustainably sourced, high-quality ingredients and are carefully made in the U.S.
By: Kayla Jones, Social Impact Fellow
GSIC: How did you all meet each other? And how did the idea for starting Royal Thanaka come about?
Htwe: We worked at the International Community School together maybe more than 10 years ago.
Mary Ellen: Oh, yeah! You came in 2003 when Hain, her son, was six years old. That's when I met both of you. If Htwe started working there in 2004, and I was working there at that time, then it's about 18 years since we've known each other.
Htwe: So we're like a family now.
Mary Ellen: So we met, and we were just friends at work. But there's something about the International Community School (ICS) – all of us bonded. It was a true community. We first started a different business together, and I found the business plan for it recently. Our families bought an urban farm together. But it was hard. We were all working full time but still growing seeds and planting them on different plots to sell in the veggie market on market weekends. We just couldn't keep doing it -it was too hard, so we stopped.
And after that, we stayed friends. I went to a farm-to-table cooking school in Ireland, and one day we were out on a boat, fishing for dinner. One of my classmates had been in the cosmetic industry in Hong Kong for 30 years. She was originally from Australia but met an Irish guy and lived in Ireland. She told me she was starting this line of skin care products based on Irish seaweed and planned to launch it in Ireland in May 2022. And I was like, "Wow, I didn't know that regular person could do that," because we're teachers, and we're not in that kind of industry. So I came back, and we were having dinner one night. I told Htwe and her husband, Mu about the woman. They said that in Burma, they had Thanaka, and it's already used for skin care. I thought, "Why don't we make a line of skincare products?" 
We wanted quality control from the beginning. So Mu went to Burma, and he sourced tree farms. He got an expert to help, and they found the best Thanaka tree farm out there. They hand selected the trees, and they don't cut the trees down, just the branches. He set up a system of harvesting the tree – you have to rinse off the wood, dry it, and grind it. Then we had to get permission from the USDA to import the ground wood. We had to get customs brokers, find a lab, find jars, get packaging, artists, a website, and social media.
Our first lab dragged their feet for a year and a half! We brought in some wood and asked, "Can you turn this into a product?" And they're like, "Sure!" But we didn't know what we were doing. They were a contract manufacturer and told us they would own the formula – not us. But we thought, "It's our product!" And so they told us that if we paid them $50,000, they might let us have the formula. So we decided to find another lab, and our current lab is in North Carolina.  
Htwe: Yes, our first year, we just wasted alot of money and time. 
Mary Ellen: Yep, because we didn't know what we didn't know. So the new lab is the U.S. Botanical Safety Lab, which is really nice. It's owned by the University and the arboretum, and they're not for profit. It took us a year, though, to get a meeting with them, but now we're in. And it's a much, much, much better thing! They make the formula for us, and we pay them, but it's nothing compared to the other lab. One of the chemists there did a job for us where he made the cream and manufactured it. The downstairs of the lab has a manufacturing facility called Blue Ridge Food Ventures. Besides food manufacturing, they also do cosmetics. That's where he mixed all of the formulae and put the cream in jars that we got from Italy. And that's how we got started. Step, by step, by step.
Htwe: We started in 2016. And our products came out on September 21, 2021, during the Covid pandemic. 
Mary Ellen:  Yep, it took us that long to launch! SharkTank heard about us, and they approached us before we launched and then again after we launched. So that was really affirming. They told us we virtually had a new ingredient. I mean, it's 2000 years old in Southeast Asia, but in the United States, we're the only ones besides Manda, a sunscreen company for surfers, that uses Thanaka in their products. SharkTank also said we have an amazing story. But we didn't fit in with their theme this year, so that fell through. Anyway, Htwe do you want to share about how your mom used Thanaka when you were a kid?
Htwe: Yes, so when we were young, my mom held us on her lap. She would get a small piece of the Thanaka bark and grind it with a small amount of water on a stone slab. If you have a piece, then you could grind it and put it anywhere on your skin. You can put it on your face or hands – anywhere here, even use it like sunscreen. So my mom used to hold us and put the Thanaka on our faces, our bodies, and the last piece, she would put in our mouths. She said it was medicine (laughs).  
One of the Thanaka trees can also be used for medicine. Some use it for body aches and even to help women heal after they have a baby. The one for your skin helps to make the skin feel smooth and cool. Thanaka has lots of vitamins, especially Vitamin E. There's alot of natural benefits to it.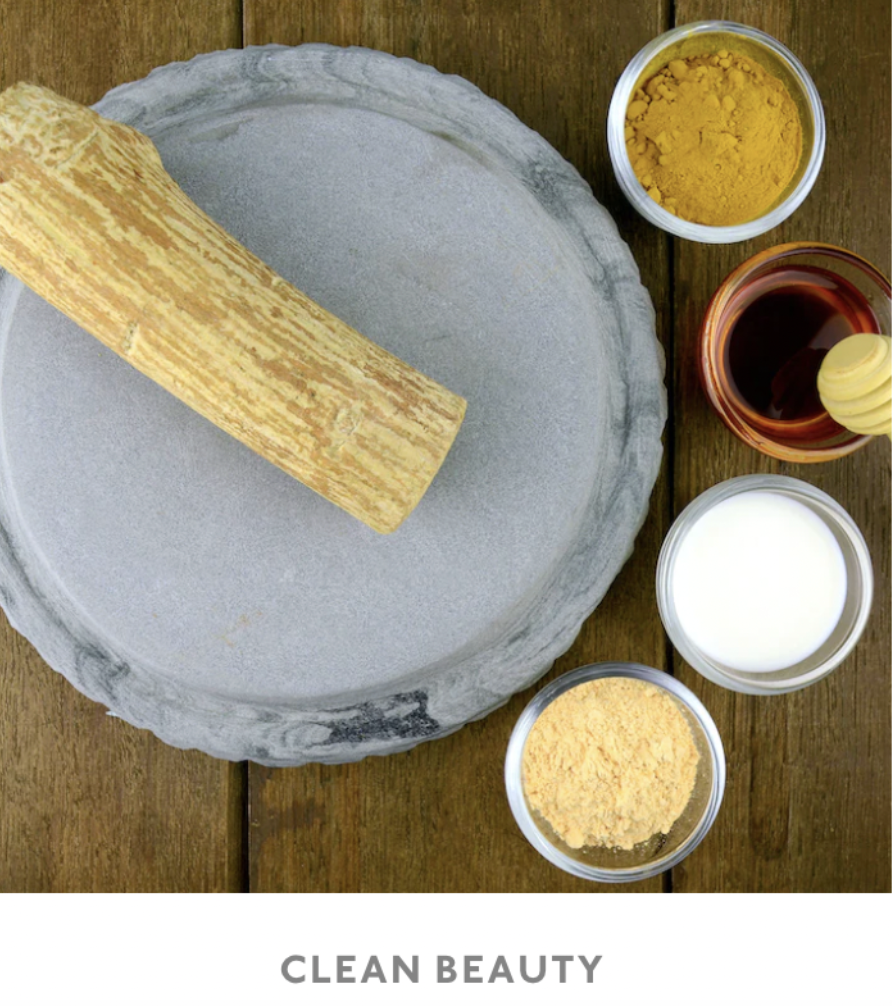 Mary Ellen:  Yep! There are four kinds of Thanaka trees. So there's this one for the skin and another medicinal one. Thanaka is related to sandalwood, so we can even make a fragrance. 
Htwe: We haven't done the fragrance because it is expensive to make, but Thanaka is really, really good to use. 
GSIC: How interesting! So in the story on your website, it mentioned said that some of the Thanaka trees are in danger. Has that made doing business more difficult?
Htwe: We have enough for our products right now. 
Mary Ellen: Oh yes, we do. We have about 400 pounds in our basement, which is enough to make 150,000 jars. The extra Thanaka goes a long way. What the story is describing, though, is what was happening before the war. There's a war in Burma right now, and it started a year ago, in February 2021.  
Before the war broke out,  the Thanaka tree farmers started to cut down all the trees because other countries wanted them to grow other products that could be used as food emulsifiers. So, they were clear-cutting the Thanaka tree forest, the Ancient Ones, because they said, "This is old-fashioned people don't use it anymore." At the time, Revlon and other Western companies were moving into Burma. But then the war broke out in February 2021, and a military coup took out Aung San Suu Kyi and took over the country. 
Then the people started painting their faces with Thanaka as a form of protest, and it became a symbol of freedom. The tree farmers stopped cutting it down because it became a symbol of pride in the culture. So anyway, if Burma shuts down and we can't get any more trees, the trees also grow in Southern India and in Sri Lanka. We could get them from there as far as the supply, but we prefer these ones that are grown in Burma. 
We've been giving some donations to help people during the war. Htwe, do you want to talk about some of the protests you've organized over the last few months?  
Htwe: Yes, in 2021, the military took over in Burma. I still have my family and many relatives that live there, including my father, who has been sick for over a year. And I haven't been able to see him. The government cut off electricity and water. So there are many people who are still struggling. And even if we send them money, they do not always receive the full amount because the post office there would take a cut.  
Mary Ellen: Yeah, we were going to send an oxygen machine to her father. But people said it would get confiscated. 
Htwe: So that's why here in Atlanta, we've done some community organizing. We went to the other states, too, like New York, Washington D.C., and North Carolina. We tried to support to my country by community organizing and fundraising. People would donate money, and we'll send it to Thailand and Burma and to other people who needed help.  
GSIC: Well, thank you so much for sharing that. That's admirable work. Can you speak about your products and what Royal Thanaka offers? 
Mary Ellen: Yes, we have one product, our Ultra Rich Moisturizing Cream, in two sizes right now. It's a face cream, but you could use it on your hair and hands as well. Our new packaging for the cream was designed by an artist who teaches graphic design at Eastern Connecticut State University. She is extremely talented. We didn't know what we were doing (laughs). But we wanted the box to accentuate the word "Royal" because there are some ancient stories about Thanaka that goes back to Burmese kings and queens. 
Our logo was designed by another artist from China at Eastern Connecticut State University also. It is the hintha bird, which is an ancient Burmese mythical bird. The bird is surrounded by a garland of Thanaka leaves. 
We only have one product now, but our chemist recently made a facial bar soap cleanser. A facial cleanser has to have a different pH than a regular body bar of soap. So she made one with a certain pH. We're still finetuning it because it is exfoliating, but the feedback we've gotten from our customers is that they'd like a bit more 'sudsing' action. And the bar of soap looks pretty plain. They mentioned that if people aren't used to what Thanaka does, and they see the plain bar of soap for the first time, it may not be that exciting to them. So we're still working on that. But once people use our things, they just love them.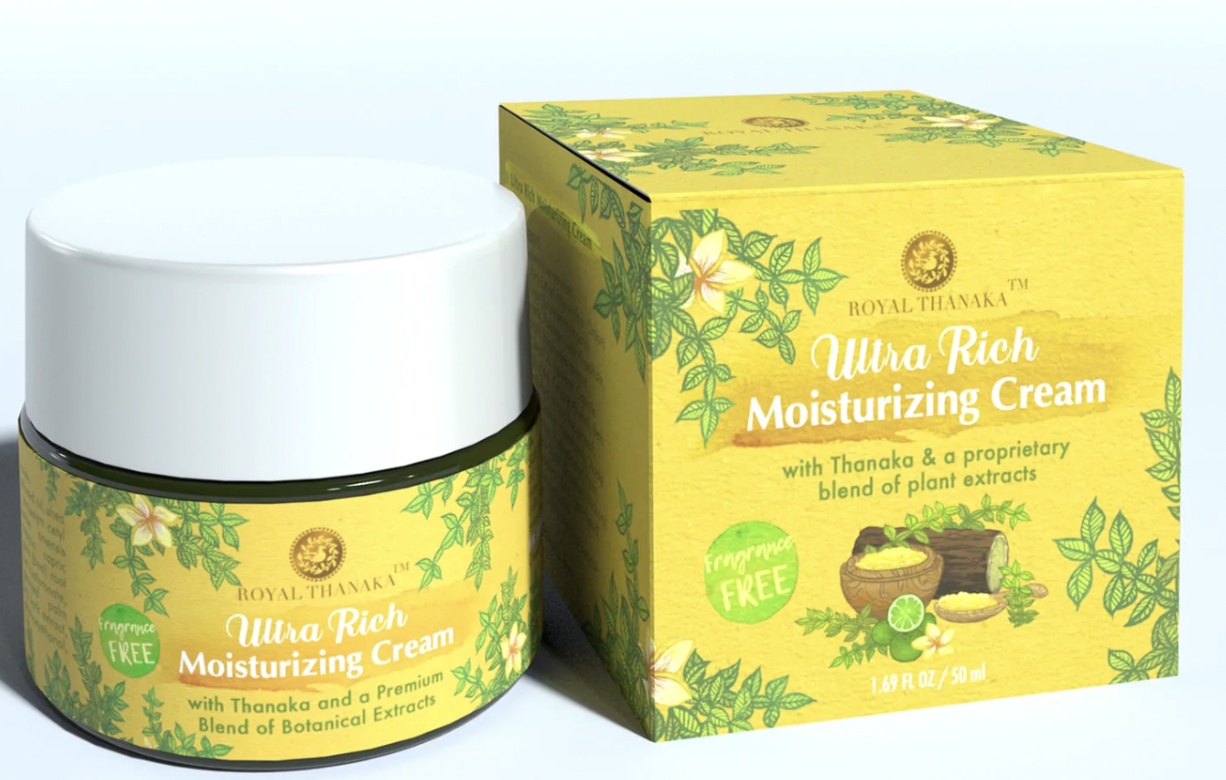 The next thing our customers want is an eye cream. We have two chemists that both said an eye cream is not hard to make at this point. But the challenge now is finding the right containers. We don't want to put any more plastic into the world because there's more plastic in the ocean by weight than fish. So our current containers are recycled glass with a recycled plastic lid. We got these in Italy. We had to go there because in the U.S., if you do find glass, you have to order 20,000 at a time. We couldn't do that financially, but in Italy, they don't care how many you order. So for our large containers, we ordered 1000 from Italy. Then for the small ones, we have a frosted glass that we ordered from Italy as well. 
GSIC: That's great. What are you most proud of about your company so far? 
Mary Ellen: Well, what comes to mind for me is I'm just really proud of the fact that we both came here from other places. So Mu and Htwe came to this country from Burma with hopes and dreams. And their children have done, really, really well. And my parents came from Ireland. They left the poverty of Ireland with the hopes and dreams of having a decent life in this country. So, I'm proud of a couple of things. We're honoring our ancestors in continuing the hope and moving forward. I'm proud of the fact that we did this together from scratch. We're still here, and people love our product. 
We'd like to take it to the next level because my dream is to have a foundation where we can support people to live out their dreams. This year we're giving a portion of each sale to the International Community School. We decided before we launched that we want to do something like that every year for a different organization. So next year, we want to create a scholarship fund for Burmese children to attend college. We'd like to give scholarships and open them up to the Asian community, especially women. We're a women-owned business, and even though our husbands are involved, we have primary ownership. So as women, we want to support the efforts of other women. 80% of people working at the International Community School were Asian women. 80% of refugee families are women and children, and women are already 51% of the world population. We want to help – immigrants, women, young people with hopes and dreams, and older people with hopes and dreams. So that's what I'm proud of. We're still on that path. I can't say we have a long way to go because you never know what will happen. But it's been nice, with really nice surprises along the way.
Htwe: For me, I'm proud of who I am now, being here. Even though this is so hard for me, the language, you know, it's not my language. I'm also proud to be bringing the Thanaka from my country here and spreading it throughout the world. It's like being a bridge, and it's our dream come true. That's what we prayed for.
GSIC: That's beautiful. Thank you so much for sharing, ladies. It was fantastic talking to you all! 
Royal Thanaka products are available for purchase at www.royalthanaka.com.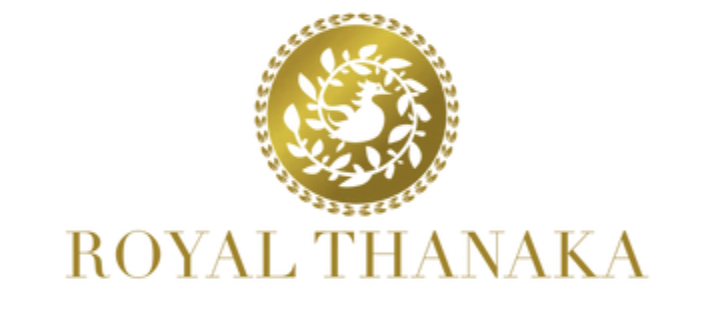 https://gasocialimpact.com/wp-content/uploads/2022/08/Screen-Shot-2022-08-15-at-12.05.46-PM.png
790
1124
Sydney Hulebak
https://gasocialimpact.com/wp-content/uploads/2018/09/gsic.png
Sydney Hulebak
2022-08-15 12:10:05
2022-08-15 13:15:23
Entrepreneur Profile: Royal Thanaka