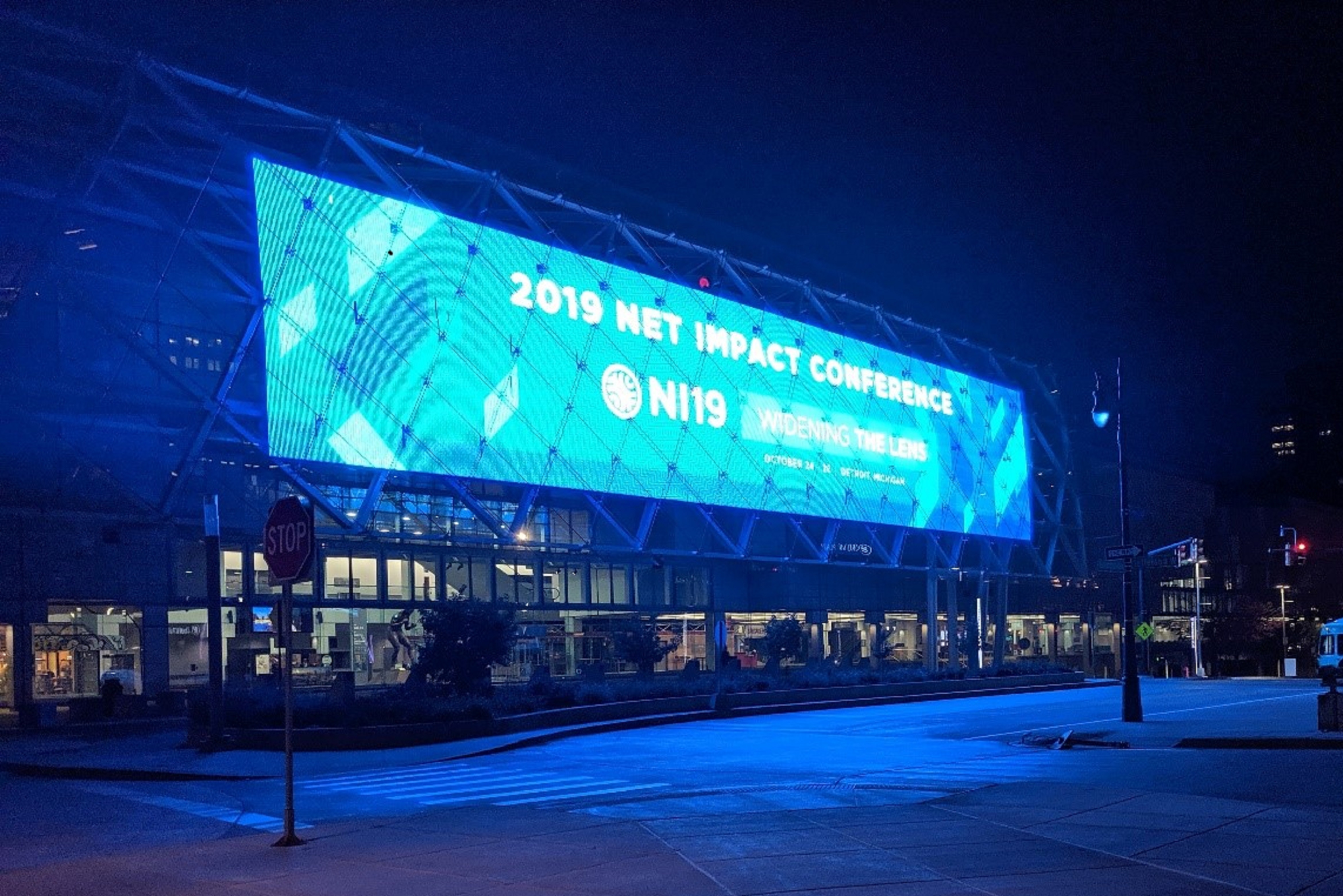 Avi Scher
December 5, 2019 
By: Sydney Maier, Carolyn Bero, Avi Scher 
Emory University's Goizueta Business School recently sent several students across the U.S. to attend conferences on social entrepreneurship, impact investing, and socially responsible investing. Here is what they learned:
MBArk2Boulder Food Leadership Conference (Sydney Maier)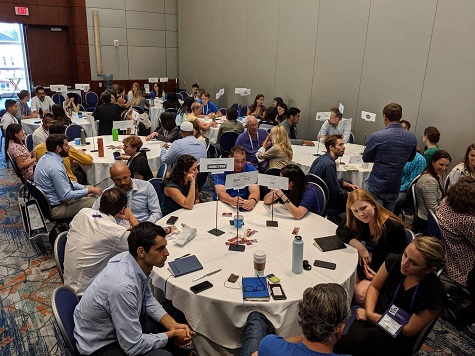 Dedicated to strengthening the relationship between MBAs and the natural foods industry, MBArk hosts three annual conferences: one specifically for students, and two in conjunction with Natural Products Expo (an industry event showcasing new and innovative natural and sustainable food and products).   
The first and smaller of these, Expo East boasts 1500+ companies showcasing new products and trends from mushroom jerky to compostable bandages to CBD-infused everything. Hundreds of suppliers, sales professionals, and grocers attend, so most booths are manned by founders, directors, and C-Suite, who are eager to answer any question asked. In addition to the expo itself, MBArk programming includes several opportunities to engage with industry leaders: a mini case competition with an emerging brand, scheduled floor walks with company heads (ex Beyond Meat, Oatly), and a CEO speed-dating session to name a few!   
While Atlanta is not yet a hub for this industry, it's growing. Further, only a handful of schools partner with MBArk– Emory is one of the few schools with (heavily subsidized) access to Expo! Pro tip: bring an empty suitcase for all your samples! 
NI19: 2019 Net Impact Conference (Carolyn Bero) 
The Net Impact Conference focuses on exposing undergraduate and graduate students, as well as professionals in corporate social responsibility, nonprofits, academia and government, to a range of social entrepreneurship topics. The conference features areas such as community development, mobility, sustainability, impact investing, and corporate social responsibility and presents these through keynote speakers, panel discussions, and interactive workshops.  
The 2019 Net Impact conference hosted in Detroit was a great way to get a feel for what a career with socially responsible companies look like and to hear from leaders in a range of spaces. But the conference is much more focused on education than career connections. If you're interested in attending to find your next social impact oriented job, it pays to do your homework ahead of time so that you can set up one-on-one conversations with attendees in your field of interest. Net Impact allows you to search the attendee database ahead of the conference. More information on Net Impact and the schedule from the 2019 conference can be found here! 
SRI30: 2019 SRI Conference (Avi Scher) 
This year, I represented the Goizueta Impact Investors (GII), a student-run impact investment fund at Emory University, at SRI30, the largest gathering of socially responsible investors in the U.S. Over the course of the three days, I attended lectures, panels, and coffee chats with asset managers, entrepreneurs, financial advisors, and students all committed to using private capital to address environmental, social, and economic challenges.   
What stood out was the array of methodologies used towards achieving a common goal. As an example, Gary White, who co-founded Water.org with Matt Damon, is raising a $150M fund through Water Equity Partners to provide financing for low-income residents to purchase water and sanitation devices.   
My key takeaway was stated by Brin Enterkin, Founder of The African Soup, which provides educational support to children in rural Uganda: "As holders of immense amounts of capital, our responsibility is immense." It is on each and every one of us to continue exploring ways to meet this responsibility while achieving both profits and impact.   
 ###
Social Enterprise at Goizueta (SE@G), an action–oriented research center within Emory University's Goizueta Business School, supports the next generation of social innovators through both coursework and hands-on experiences through student club activities including Goizueta Net Impact, Goizueta Impact Investors along with national social impact conferences. To learn more about Goizueta's next generation of social innovators, please visit SE@G's website. 
https://gasocialimpact.com/wp-content/uploads/2019/12/SRI30-Conference-Credit-Avi-Scher.jpg
3120
4677
Jonny Newburgh
https://gasocialimpact.com/wp-content/uploads/2018/09/gsic.png
Jonny Newburgh
2019-12-05 15:03:21
2019-12-11 14:28:23
Fall Conference Roundup: Emory MBAs Recap Social Impact Events