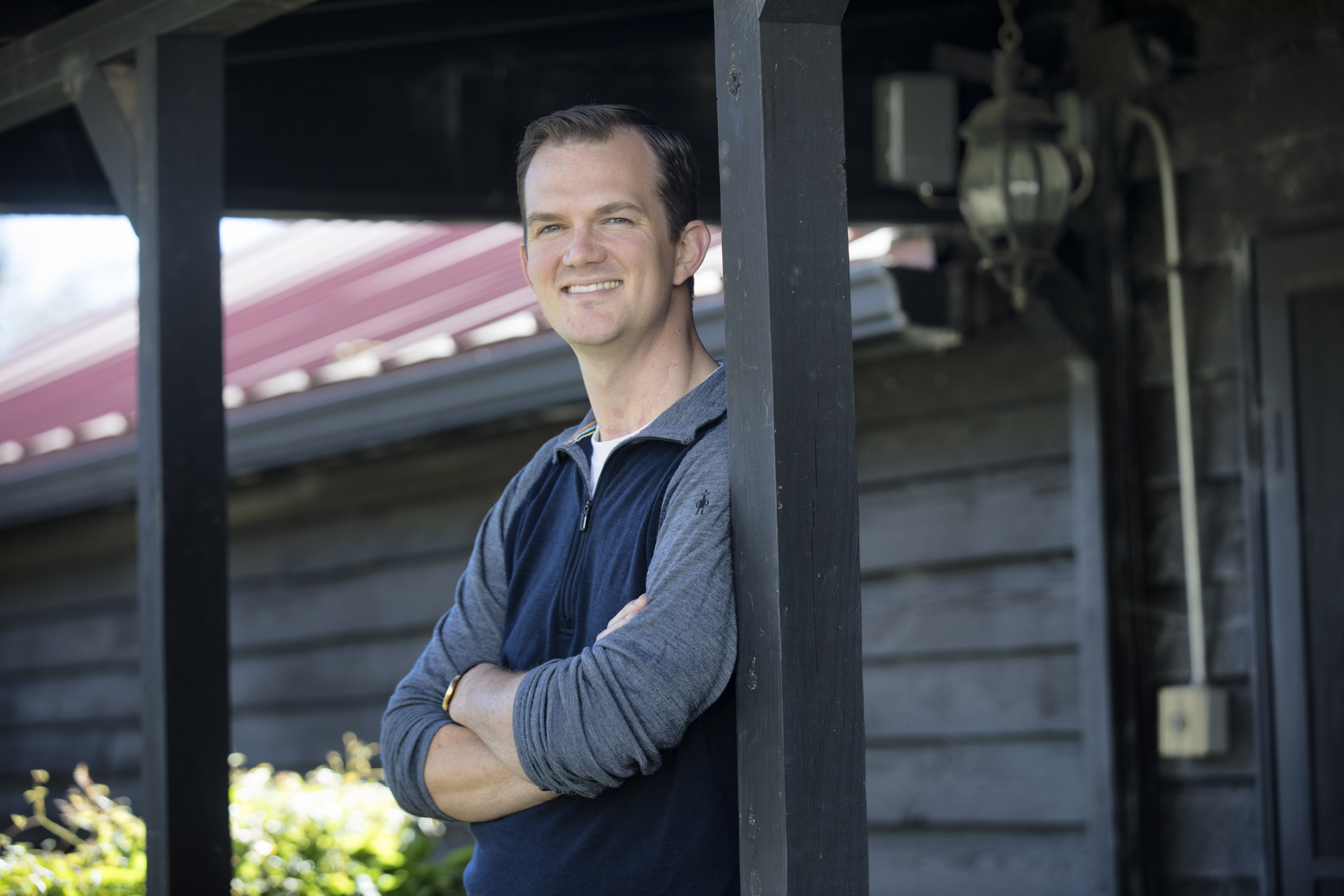 May 7, 2019
By: John Lanier, Executive Director of The Ray C. Anderson Foundation
I wonder how linguists feel when they hear frequently misused words and idioms. Is it like nails on a chalkboard, or do they find this vernacular normalization to be fascinating? Do they ever accidentally use them, or avoid them like the plague? Do they feel a compulsion to inform the speaker of their misstep, or let the mistakes just pass by? Irregardless…er…I mean……regardless, as a non-linguist myself, I am quite tickled when I hear them pop up.
My favorite one is "I could care less." It literally means the opposite of the intended and correct expression "I couldn't care less." That one is rather tickle-inducing. Runners up in my book include "for all intensive purposes" (it should be "for all intents and purposes") and "they did a 360" (it should be "they did a 180," as in degrees, unless you mean they did not change at all).
There is another commonly misused phrase, this time from the world of environmental sustainability, and I have to admit that I'm a bit less tickled when I hear it incorrectly utilized: the triple bottom line.
The phrase is derived from income statements in business accounting, where the last line on the page is usually the business's financial profitability. When a business pursues a triple bottom line, it chooses to focus not solely on this measure of financial performance, but also accounts for its impact on society and the environment. Often, you'll see a triple bottom line approach represented by a commitment to the three Es (equity, environment, and economy) or the three Ps (people, planet, and profit).
That's all fine and well, but the problem comes when businesses think that a triple bottom line approach means that a profitable-but-harmful business practice can be excused by environmental and social side projects. Diverting profit to do a bit of good here and there is a common and unfortunate misconception of triple bottom line thinking. The correct understanding of the term is much stronger, and a much higher bar.
True triple bottom line thinking is not about doing well and doing good, but rather about doing well by doing good. Strong triple bottom line companies seek to operate in a way that creates value in all three realms simultaneously. It's about more of all, not some of each, and it requires a business to be honest about the harms it inflicts and authentic in seeking to eliminate those harms.
I'll give you an example from Ray Anderson's company Interface, a manufacturer of modular carpet tile. In the mid-2000s, Interface's engineers were trying to design glue out of the carpet tile installation process. As the commonly used method for keeping carpet tile in its place, glue had the problem of off-gassing VOCs (volatile organic compounds), thereby contributing to poor indoor air quality.
Motivated to solve this environmental and social harm, Interface developed TacTiles®, which are small one-sided adhesive stickers applied to the underside of carpet tiles. They link tiles together at intersection points and allow gravity to then hold the connected carpet in place, all without any VOCs. Further, this innovation now allows Interface to sell carpet tiles as area rugs to residential customers, increasing revenue for the business. TacTiles were a true triple bottom line innovation.
If you'd like to learn more about Ray Anderson and Interface's commitment to sustainability, I'd be honored if you'd take a look at the following video by our Foundation.
Fortunately, Interface isn't the only company committed to a strong triple bottom line, with businesses like Patagonia and Unilever joining the ranks. Each of these companies is proving the business case for sustainability, doing well by doing good, and representing what triple bottom line thinking is really about. That's something that totally jives…er…I mean………jibes with me. I hope it does for you too.
###
The Ray C. Anderson Foundation was created in honor of the late Ray C. Anderson (1934-2011), founder of Interface, Inc. During his time at Interface, Ray championed the notion of businesses doing well by doing good. It's these noble qualities of advancing knowledge and innovation around environmental stewardship and sustainability that recognized Ray as a pioneer in industrial ecology. The purpose of the Foundation is to perpetuate these shared values and continue the legacy that Ray left behind. Through research and funding, the Foundation aims to help create a better world for future generations—tomorrow's child. Learn more about the Foundation's work at https://www.raycandersonfoundation.org/. 
The Georgia Social Impact Collaborative (GSIC) provides resources to connect, educate and inspire stakeholders for the purpose of accelerating the development of Georgia's impact investing ecosystem. Recently, GSIC announced the launch of the Georgia Social Impact Map (the "Map"), an interactive platform designed to connect and educate stakeholders interested in accelerating impact investing for social outcomes. Intended as a resource for communities around the state, the Map connects new forms of capital to sustaining and scaling solutions to social challenges. GSIC also provides workshops and programming for training specific groups of stakeholders on ways to leverage impact investing to achieve their impact goals, such as the workshop described below, which was attended by 30 leaders of some of GA's top social enterprises and nonprofits.
https://gasocialimpact.com/wp-content/uploads/2019/05/House.jpg
4480
6720
Sydney Hulebak
https://gasocialimpact.com/wp-content/uploads/2018/09/gsic.png
Sydney Hulebak
2019-05-07 10:55:21
2019-05-07 10:55:21
The Triple Bottom Line Approach