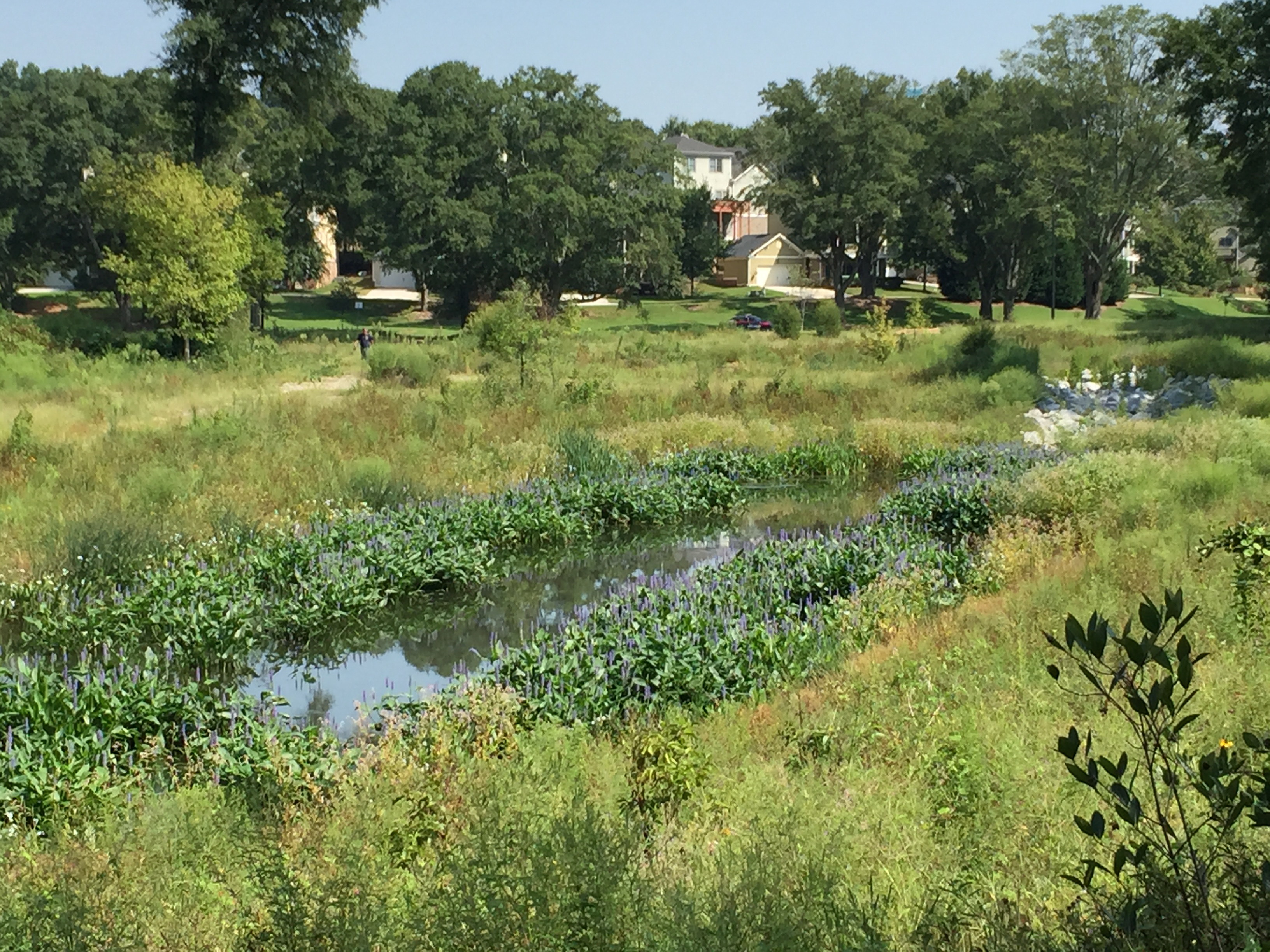 City of Atlanta Department of Watershed Management
April 26, 2019
Funded in part by a grant through the Rockefeller Foundation's Innovative Financing program, Atlanta's Department of Watershed Management (DWM) recently raised $14M to provide storm water improvements in the Proctor Creek Watershed.
Only the second Environmental Impact Bond (EIB) in the country – following one by DC Water in Washington, DC – this is the first publicly traded EIB. Mission-oriented broker dealer Neighborly, which went through the Atlanta-based Points of Light's Civic Accelerator program, issued the bond.
Instead of raising capital through municipal bonds, the way city departments traditionally raise debt to fund capital improvement projects (CIPs), EIBs provide departments direct access to investors seeking measurable impact – in this case, captured storm water.
Why use an EIB?
It wasn't hard for DWM to decide to raise capital through an EIB; not only is the EIB expected to save 30 to 40 basis points on the bond's rate, but the feasibility and transaction costs were covered by the Rockefeller Foundation. Quantified Ventures, which worked on the DC Water EIB, provided technical assistance.
The EIB also provides financing for storm water infrastructure now, something the department lacks.
"For us, the EIB route is because we have a need for storm water funding," said Mohamed Balla, DWM's deputy commissioner. "But we don't have any stormwater funding mechanism."
Without dedicated funding for stormwater infrastructure, any improvements would have to be prioritized among DWM's many CIPs.
So having investors with an impact lens changed the equation: "To the extent that we have a funding source or an investment source that is willing to fund these types of projects, we were all over it," added Balla.
Realigning risk and reward
The investors' return will be determined in 2025 by the amount of stormwater captured by the infrastructure improvements. If they exceed 6.52 million gallons – surpassing expectations – the City will pay investors a one-time "performance payment" in addition to regular interest payments.
On the flipside, DWM expects to save money through decreased stormwater treatment and remediation costs – a savings of up to $18M over the bond's life. For example, with less flooding the city won't have to spend as much on neighborhood clean-up, and these savings will continue throughout the useful life of the improvements.
According to Balla, DWM is tracking workforce development, environmental education, and greenspace created. While not tied to the bond's payout, the Proctor Creek Watershed has several brownfields, deals with regular flooding issues and is rather economically depressed. Their hope is that these improvements will ripple positive social benefits through the area.
"Residents will share in the success with us," said Balla.
While storm water improvements could be funded through traditional capital markets, Balla and his colleagues at DWM found a way to leverage this creative financing mechanism to solve an immediate problem.
###
The Department of Watershed Management is dedicated to providing the highest quality drinking water and wastewater services to 1.2 million residential, businesses and wholesale customers at the lowest possible cost, while protecting urban waterways, conserving natural resources, and providing clean, safe water for downstream customers. For more information, please visit www.atlantawatershed.org. (Press release.)
The Georgia Social Impact Collaborative (GSIC) provides resources to connect, educate and inspire stakeholders for the purpose of accelerating the development of Georgia's impact investing ecosystem. Recently, GSIC announced the launch of the Georgia Social Impact Map (the "Map"), an interactive platform designed to connect and educate stakeholders interested in accelerating impact investing for social outcomes. Intended as a resource for communities around the state, the Map connects new forms of capital to sustaining and scaling solutions to social challenges. GSIC also provides workshops and programming for training specific groups of stakeholders on ways to leverage impact investing to achieve their impact goals, such as the workshop described below, which was attended by 30 leaders of some of GA's top social enterprises and nonprofits.
https://gasocialimpact.com/wp-content/uploads/2019/04/McDaniel-Wetlands.jpg
2448
3264
Jonny Newburgh
https://gasocialimpact.com/wp-content/uploads/2018/09/gsic.png
Jonny Newburgh
2019-04-26 11:49:47
2019-04-30 14:29:56
Atlanta's Creative Financing for Green Projects