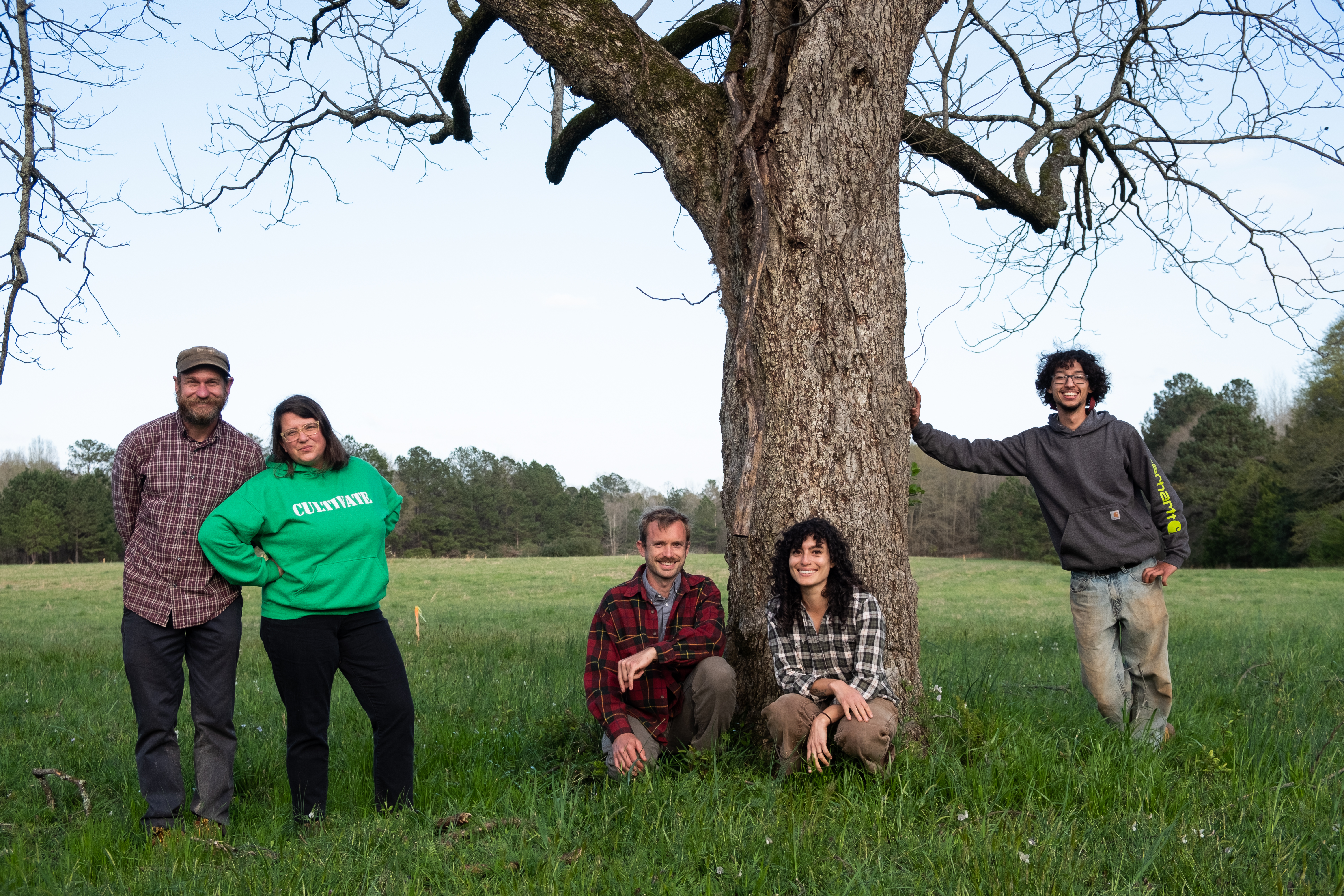 September 7, 2021
As the demand for locally grown food increases, one local organic farm is stepping up to provide the supply. Love is Love Farm, a 13-year-old organic farm serving the metro Atlanta area, has converted to a worker-owned cooperative and is scaling up operations to grow produce for institutional buyers such as Common Market SE, Emory University and Georgia Tech. The farm will also provide produce to individuals through their Community Supported Agriculture Program (CSA), as well as grow flowers and vegetable seedlings for home gardeners.
To date, few local organic farms have been able to scale up to supply both institutional and individual customers. There are three dominant barriers to scaling a farm operation: 1) access to skilled labor, 2) affordable land near markets and 3) capital for infrastructure and equipment. Love is Love Cooperative Farm is addressing these challenges with some innovative approaches and partnerships.
By converting to a worker-owned cooperative structure, the farm is able to coalesce a group of experienced farmers to share in the risks, rewards and work-load and to create opportunities in the future for additional farmers to join. Officially formed in 2020, Love is Love Cooperative Farm is the vision and work of five farmers: Demetrius Milling, Monica Ponce, Russell Honderd, Judith Winfrey and Joe Reynolds. It is a unique collective of first generation farmers: multigenerational, multi-ethnic, multi-racial, multi-class who understand that they are stronger working together to grow food, plants and flowers at scale for wholesale markets and direct to consumers. The group hopes to on-board new worker-owners as soon as 2025. Through the planning and conversion process, the group worked closely with the Georgia Cooperative Development Center to develop their legal and governance structures.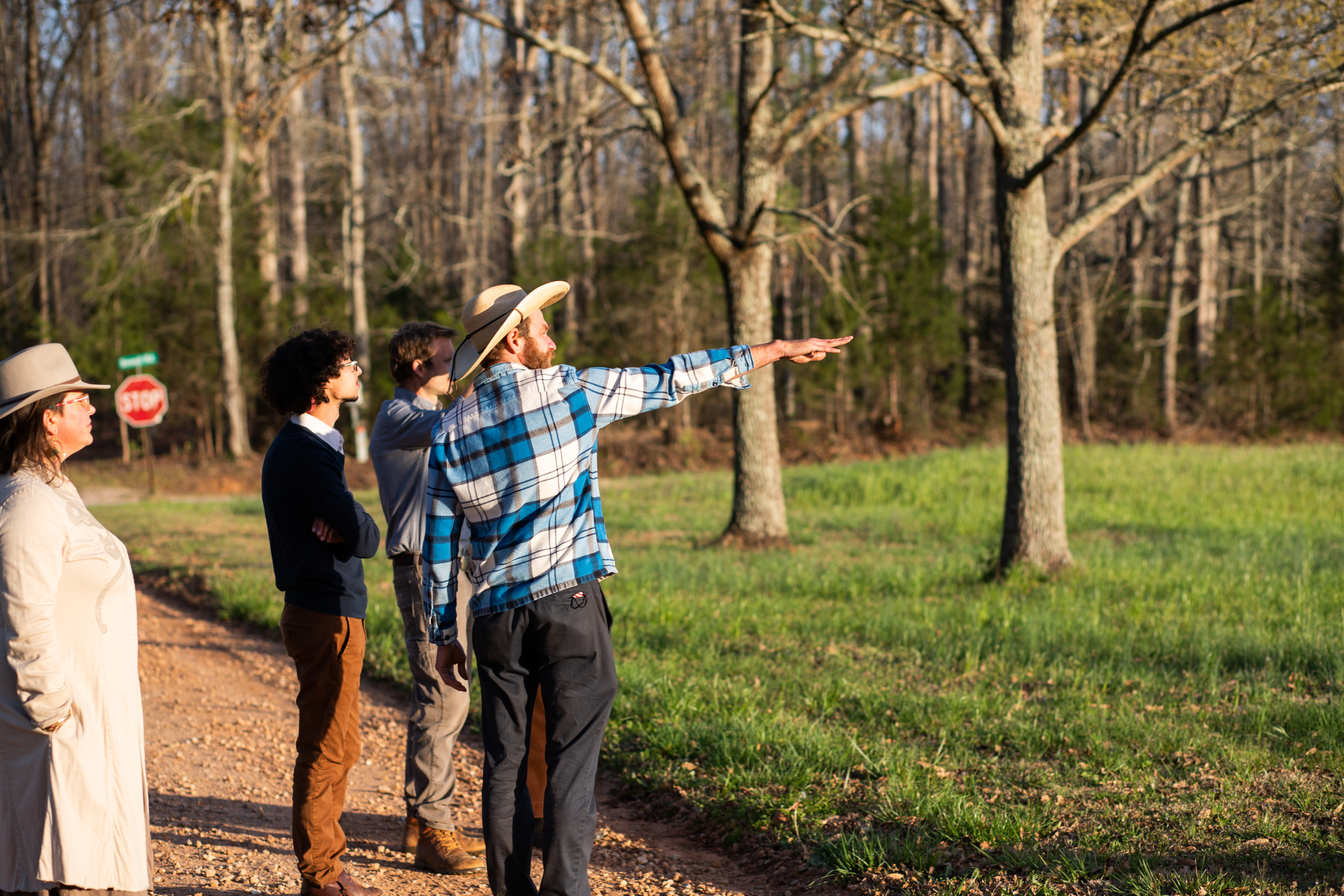 Love is Love Cooperative Farm is the first farm in the nation to participate in The Conservation Fund's Working Farms Fund. This program assists farmers in gaining access to affordable farmland near markets. The farmers worked with The Working Farms Fund to identify and acquire a farm site that suited the farm's needs — 70 acres in Newton County, Ga. The farmers will lease land for five years during which time the farmland is put under permanent conservation and the farmers are able to operationalize the new farm. At the end of the five years the farmers purchase the permanently conserved land at a significant discount. 
With challenges of affordable land and the skilled labor addressed, the farmers are now offering preferred shares in the Co-op to help raise the necessary capital for startup — everything from seeds to tractors to greenhouses. Using the Invest Georgia Exemption, the farmers are selling shares to Georgia Residents with up to 8% in annual dividends..  
Through these creative new approaches and innovative programs and partnerships, the worker-owners of Love is Love Cooperative Farm envision that they are not only standing up a resilient, equitable, worker-owned cooperative farm to provide produce, plants and flowers to major Metro Atlanta Markets; but they also may be creating solutions useful to other farms that want to scale operations to serve growing markets. Together with their shareholders, The Conservation Fund and The Georgia Cooperative Development Center, the Love is Love Cooperative Farmers intend to build a structure and system that will outlast any one individual and serve our local food- and eco- systems for generations to come.  
To learn more about Love is Love Cooperative Farm, becoming a shareholder or their upcoming plant sales and CSA sessions, visit their website.
Contact:
Judith Winfrey
404-964-5233
Photo credits: Addison Hill Photography
https://gasocialimpact.com/wp-content/uploads/2021/09/Love-Is-Love-Portraits-556.jpg
4000
6000
Sydney Hulebak
https://gasocialimpact.com/wp-content/uploads/2018/09/gsic.png
Sydney Hulebak
2021-09-07 11:50:55
2021-09-07 11:50:55
Love is Love Cooperative Farm Scales Up Local, Organic Production, Expanding to 70 Acres in Mansfield Ga.