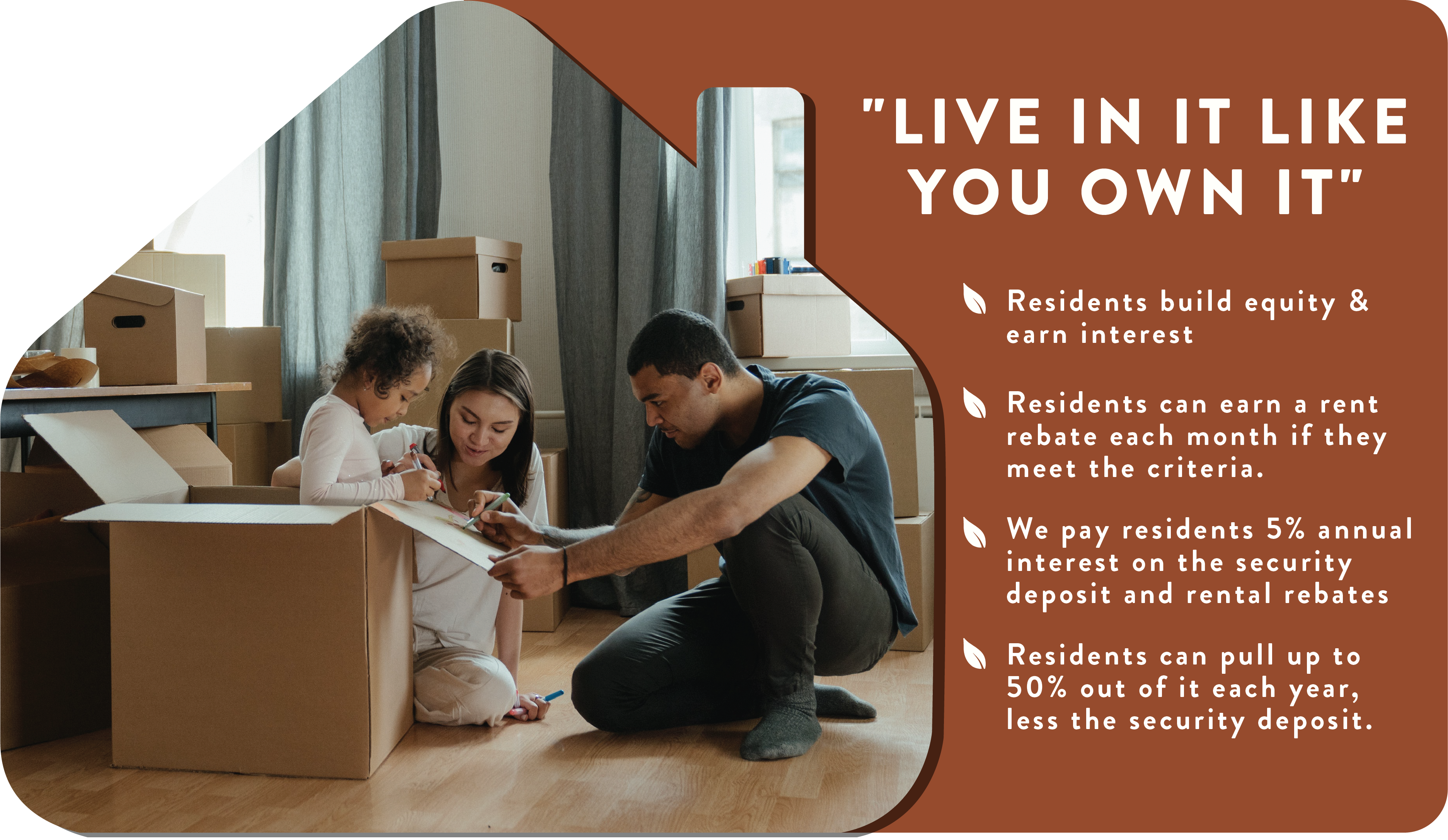 Imagine being able to invest in a diverse portfolio of residential real estate properties around Atlanta's rapidly growing market that not only delivers a great return, but also empowers the people in the properties that you're invested in to improve their lives, both financially and personally. Atlanta-based ROOTS Real Estate Exchange Fund is the first commercially motivated, community inspired Real Estate Investment Fund that focuses on investing in people through properties, not the other way around. 
ROOTS, formed in 2020 by a team of local, experienced industry experts and established executives, offers its members a residential real estate investment opportunity that is delivering excellent returns and creating new found wealth for the people who create those returns; the residents. As Daniel Dorfman, Root's Founder says "The residents paying the rent are the ones actually paying the bills and generating the income. Don't they deserve a seat at the table?".
For now, Roots is a fund for "accredited investors" who want to invest with their hearts, as well as their wallets. By early next year, the fund expects to be able to allow "non-accredited" investors to participate as well, INCLUDING THE RESIDENTS who rent the properties. Until then, they've created very unique way for the residents to participate and build equity from the very first day they move in.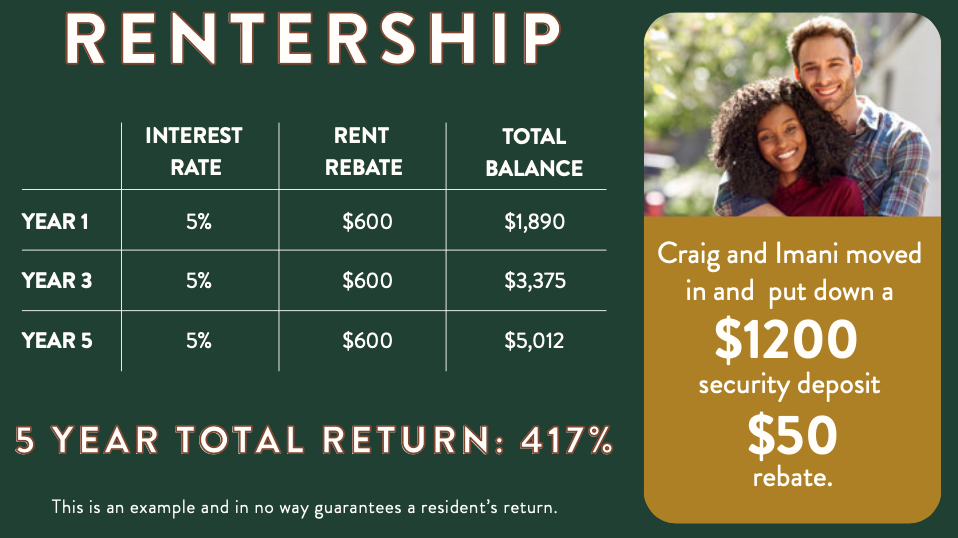 "How does that work?":
Roots' exclusive "Live in it like you own it" program invites residents to treat the property as if it were their own. In exchange, the resident earns interest on their security deposit, and rental rebates for taking care of the property and fulfilling the partnership guidelines.
By doing so, their security deposit becomes a savings account that earns 5% interest as long as they live there. They will also receive rental rebates ranging between $50-$100/month that go into their ROOTS savings account, which also accrues 5% compounding interest throughout their rent cycle. 
A recent report by Prosperity Now shows that on average, a renter in the state of Georgia has only $650 in the bank. They are living on the edge of homelessness. They are one issue with their car or one medical issue not covered by insurance away from not being able to pay rent. These are working people, who are trying to succeed and making a good effort, but are stuck in the grind of living day to day, month to month. Until now, they have had very little chance of building a cushion of savings, much less owning real estate. They have both when they rent with Roots. Additionally, the Roots Member Platform will be providing additional benefits to the resident members like personal financial education courses, leveraged pricing on things like internet, cell phones, health insurance and more.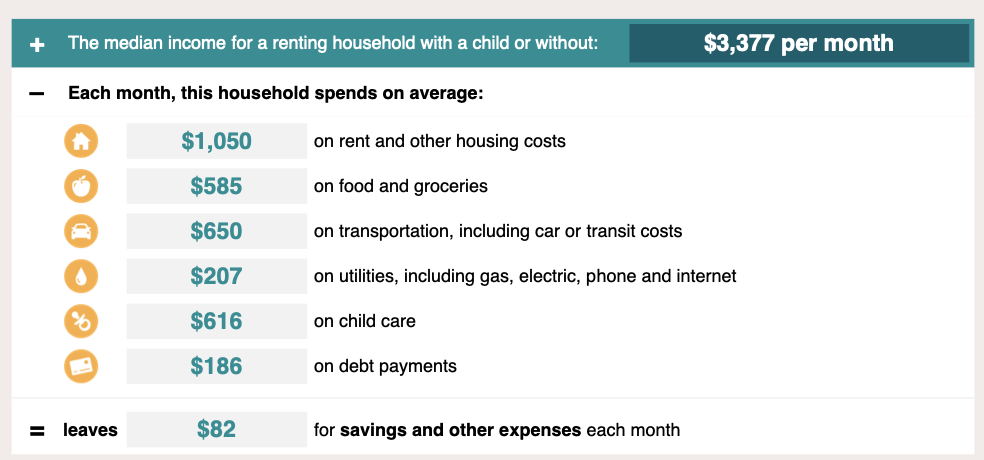 ROOTS provides its residents the opportunity to not only make money, but to learn to save it; and eventually to invest it. 
For investors, this shift in making the resident a partner, rather than just another "tenant" is a big win as well. It helps to protect the asset, minimize turnover costs and lower vacancy rates. A few notable highlights about the fund:
ROOTS focuses on single and multi-family properties in growing communities throughout the city of Atlanta that will achieve healthy rental returns and have promising appreciation outlooks. 

All properties go into the fund fully curated and tenanted, so the return on investment is already established.

The properties are not subject to maintenance and repair costs, those are covered by the Managing Partners, which allows for even more consistent returns
Visit www.investwithroots.com or email the team at [email protected] to learn more about ROOTS.
https://gasocialimpact.com/wp-content/uploads/2021/07/Live-In-It-Like-You-Own-It.png
2173
3746
Sydney Hulebak
https://gasocialimpact.com/wp-content/uploads/2018/09/gsic.png
Sydney Hulebak
2021-07-30 10:00:14
2021-07-30 10:00:14
Atlanta-Based Roots Real Estate Investment Fund Empowers Residents to Build Cash Equity While They Rent