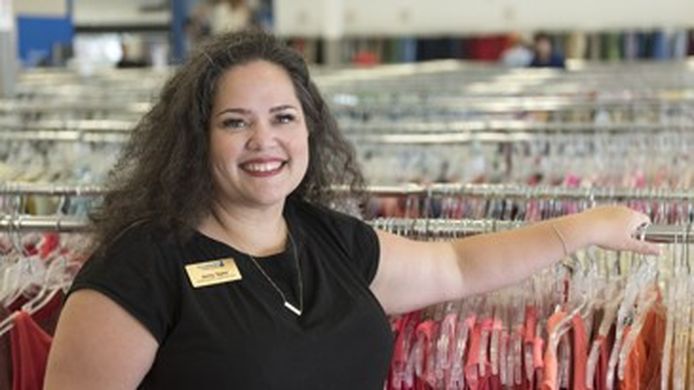 ATLANTA – October 4, 2018 – I attended and thoroughly enjoyed the October 4th Georgia Social Impact Collaborative workshop on Impact Capital for Nonprofits & Social Enterprise: Aligning Creative Capital with Mission. Not only did I learn a great deal from the Nonprofit Finance Fund about potential strategies for attracting investors, there was a great deal of value in speaking with our peer group of other high-performing nonprofits to learn from their experience.
It is not often that I attend a meeting or workshop and learn something new that can have such far-reaching potential to bring exponential increases in the way we can leverage resources to expand our mission to put people to work. As a group, we explored how different forms of capital can drive greater impact and more efficiently reach Georgians.
I will definitely be adding our agency to the Georgia Social Impact Map and have action items to follow-up on immediately pursuing the possibilities of using New Markets Tax Credits to fuel our organization's growth through the region.
We already knew about Social Impact Bonds (SIBs), but it was helpful to see the most recent data and learn how the model has evolved. We'll take what we've learned and continue to explore how to implement a SIB here in North Georgia.
Many thanks to Mark Crosswell and his colleagues at the Georgia Social Impact Collaborative, Antony Bugg-Levine and Beth Doreian at the Nonprofit Finance Fund, and all the bright, hard-working people who convened this high-value event.
# # #
Jenny Taylor is the Vice President of Career Services for Goodwill of North Georgia, a nonprofit leader in putting people to work. Learn more about Goodwill of North Georgia at https://gasocialimpact.com/ecosystem/goodwill-of-north-georgia/.
The Georgia Social Impact Collaborative (GSIC) provides resources to connect, educate and inspire stakeholders for the purpose of accelerating the development of Georgia's impact investing ecosystem. Recently, GSIC announced the launch of the Georgia Social Impact Map (the "Map"), an interactive platform designed to connect and educate stakeholders interested in accelerating impact investing for social outcomes. Intended as a resource for communities around the state, the Map connects new forms of capital to sustaining and scaling solutions to social challenges. GSIC also provides workshops and programming for training specific groups of stakeholders on ways to leverage impact investing to achieve their impact goals, such as the workshop described below, which was attended by 30 leaders of some of GA's top social enterprises and nonprofits.
https://gasocialimpact.com/wp-content/uploads/2018/11/https_2F2Fwww.ajc_.com2Frf2Fimage_inline2FPub2Fp82FMyAJC2F20172F042F062FImages2FnewsEngin.18215114_040517-food-stamps-DB-0007.jpg
390
694
Jonny Newburgh
https://gasocialimpact.com/wp-content/uploads/2018/09/gsic.png
Jonny Newburgh
2018-11-05 09:31:14
2018-11-05 09:34:00
Workshop on Impact Capital for Nonprofits & Social Enterprise