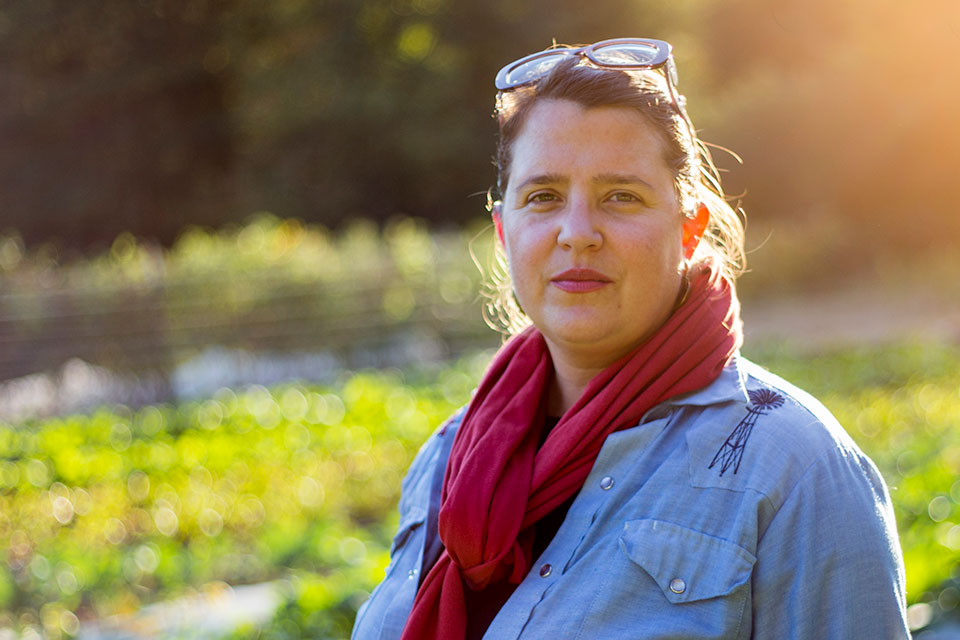 Profile Summary:
Entrepreneur Name: Judith Winfrey
Venture Name: PeachDish
Impact Focus Area(s): Agriculture; Environment; Food Products/Organics; Green Consumer Products
Business Stage (Ideation, Startup, Early, Later, Mature): Early
Year Venture Established: 2014
Business Type: For Profit Social Enterprise
The Issue
Social entrepreneurship is about solving problems. Tell us about the challenge you are focused on addressing and why it is critical that we make progress.
"Supporting the small scale farmer is the 'why' at the center of all that we do.  Farmers make our food healthier, they create local economic impact, and are environmental stewards on the community's behalf. 
Small farmers, like many other small businesses, don't have the time and expertise to sell their goods online.  At PeachDish, we connect customers to the finest growers and ingredients and help small-scale farmers join the digital economy.
Food is one of the last frontiers  of e-commerce.  The way that people buy food is changing, it is really important that we stake out ground small, local farmers and help them connect with consumers in this new marketplace.  Farmers don't have time to figure this all out and we are happy to help solve this problem."     
Your Journey
Entrepreneurship is a journey that requires connections and support from a wide array of stakeholders across the ecosystem to help successfully identify, start, and grow a social enterprise.
"For me personally, a milestone moment early on was pitching in New York for potential investment by the 1776 Fund.  I was invited by Center for Civic Innovation in 2015 to take part in a regional competition which they hosted in Atlanta. We won and then got the chance to pitch at the finals in New York.  We didn't receive investment, but it helped me strengthen my presentation skills and refine our message.  I came to PeachDish not as the founder, but as an operations person. Being at 1776 immersed me for the first time in the world of entrepreneurship.   
The first person in the support ecosystem I need to give credit is my husband Joe Reynolds who is also an entrepreneur and small farmer at Love is Love Farm at Gaia Gardens.  So he is my number one advisor on this journey. 
I also have a pretty robust informal board of advisors for whom I am grateful including Bill Bolling who founded the Atlanta Community Foodbank and Doug Callahan who is a long time entrepreneur.  Ellen Macht at Food Well Alliance is always there for me when I have a question or need advice. All are important sounding boards.  I also belong to the Women Presidents' Organization which is peer-to-peer group for women leading companies in the Atlanta area which meets often and provides a place to talk about successes and challenges.  
Of course there is a special kind of problem set for food businesses. Suzi Sheffield from Beautiful Briny Sea, Mary Moore from Cook's Warehouse, Dale DeSena from Taste of Atlanta, and Leslie Zinn from Arden's Garden have been critical connections.   It's nice to have someone to call that understands unique food business issues."  
Why Georgia's Social Impact Ecosystem Matters
Being an entrepreneur is hard and it's even more challenging when you are a social entrepreneur as your business model and / or structure doesn't follow the same path as traditional start-ups. 
"Network connections matter.  It's always valuable to get someone else's perspective- someone that doesn't have your past experience and potential bias.  Also, the more expanded your network is the more access you get to ideas and solutions. The first time I had to move a warehouse, this network and its know-how made it easier.  Being connected to people who have had different experiences and can share diverse ideas can help you both solve problems faster and sometimes even reframe things so you don't even see them as problems anymore.
In terms of what ecosystem needs here in Georgia, I would like to see greater access to capital to those that want to do more than just have a successful business, but also a social impact. For our business, we would like to see more investors interested in business-to-customer (B2C) businesses that not only have financial returns but other impacts. 
Additionally, more robust food manufacturing technical assistance is needed. There are a lot of promising food-based businesses in Georgia that operate under cottage food license or in shared commercial kitchen that need support to scale and grow." 
Interested in learning more about Judith and PeachDish, please visit:
https://gasocialimpact.com/wp-content/uploads/2018/10/judith-peach-dish.jpg
640
960
GSIC Admin
https://gasocialimpact.com/wp-content/uploads/2018/09/gsic.png
GSIC Admin
2018-10-08 10:22:45
2018-10-08 10:22:45
Judith Winfrey of PeachDish