Individuals: to advance individuals' and families' financial awareness, literacy and interests throughout their financial lives – across the socio-economic, educational & cultural spectrum.

Enterprise: To create a strategic capability for service providers to improve service levels and operating performance. 

Government & NGOs: to support the analysis, design, assessment, and improvement of financial impact initiatives, programs and policies – with meaningful, measurable & sustainable outcomes.

Enterprise ‒ For-Profit
Priorities:
Access to Finance
Community Development and Housing
Education
Information & Communication Technologies
Economic Development, Financial Services, Financial Well-being, Economic Mobility, Financial & Economic Transformation
Target Populations:
Elderly
Families
Low-Income
Minority Populations
Persons with Disabilities
Rural Communities
Urban Communities
Veterans
Women/Girls
This enterprise is currently looking for capital. Investment mechanisms used and seeking:
Equity
Grants
Program-related Investments
Venture Capital
Enabler ‒ Supporting Organization
Services offered to enterprises:
Mentoring
Training
Management Consulting (Enterprise & Economic Transformation), Operational Excellence, Program & Performance Management, Employee Financial Wellness
We bring extensive experience helping organizations improve service and operating performance ,advance strategic, service & operational initiatives. Our platform Stance is a financial & economic transformation catalyst designed to serve the individual, household, and community but also to enable for-profit and non-profit enterprise as well as government by introducing strategic capabilities that allow them to serve and operate more effectively - maximizing competitive and operating performance in the case of for-profit enterprise and social ROI in the case of NGOs and government.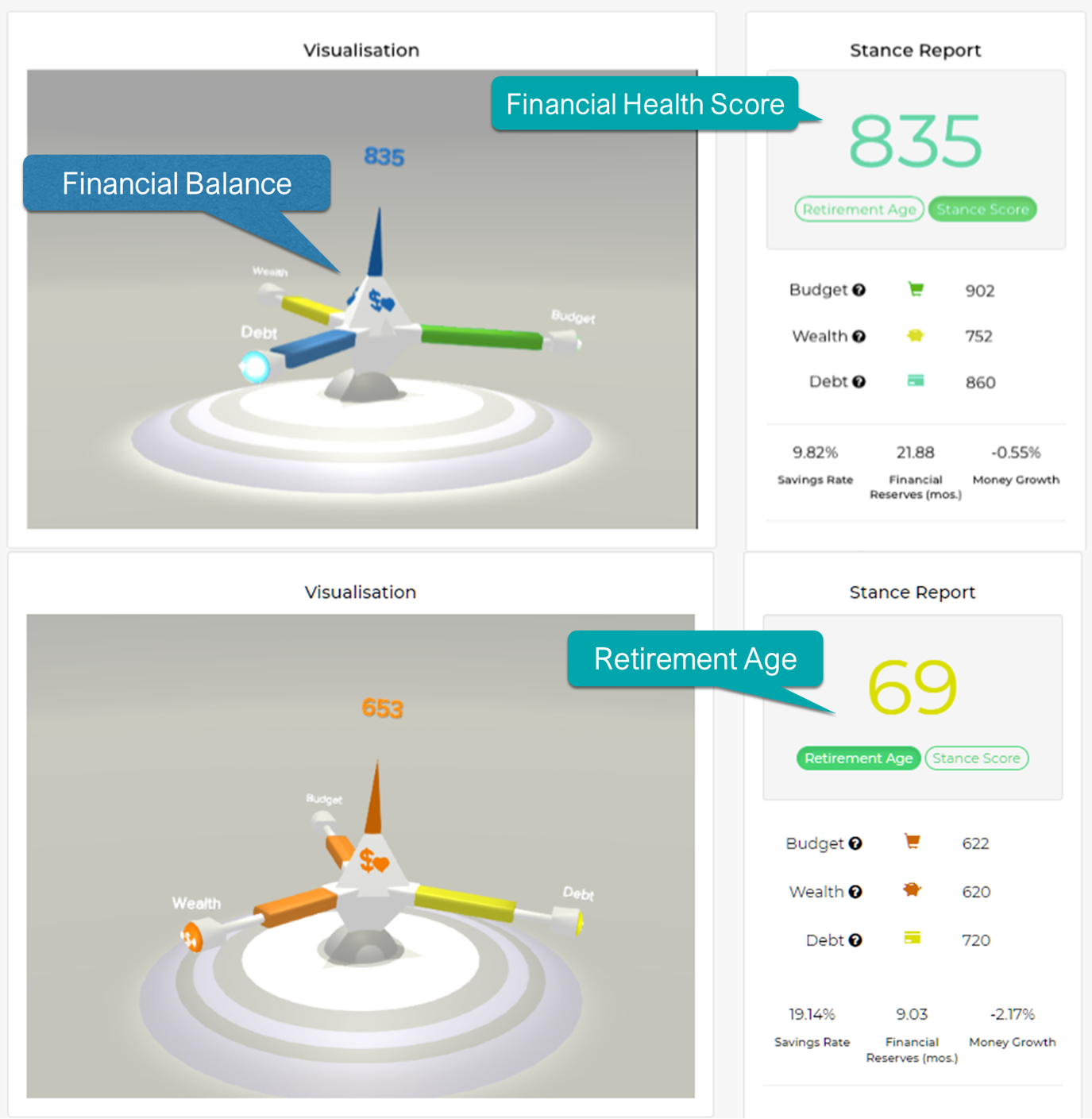 Company Description
Aegis is a for-profit, social impact, financial technology startup. It is a Haitian-American & US Armed Forces Veteran-owned enterprise.
Our product Stance visualizes (in 3D/interactive form) and quantifies the economic viability and financial health of an individual, household or community. It is designed to serve individuals across the socio-economic, educational and cultural spectrum – globally. Stance also visualizes and quantifies the impact of products & services, policies & regulations, and the macro & microeconomic environment on it. The product is first intended to protect the interest of the consumer but is also of strategic value to responsible enterprise and government to better serve their communities and operate more effectively – a catalyst for financial transformation.
For non-profits and government, Stance establishes strategic and analytical capabilities to enhance program portfolio performance management, engage communities, support advocacy and funding initiatives with demonstrable outcomes and social ROI.
For for-profit enterprise, Stance establishes strategic and analytical capabilities to enhance competitiveness, customer loyalty & retention, operating performance, and product/service portfolio optimization – while protecting the interests of the consumer.
Core applications
Non-discriminatory loan qualification & Access to Capital  – Consumer, Micro & SMB
Supporting Affordable Housing Initiatives – Analytics, Decision  & Performance Management
Supporting Under & Unbanked initiatives – Analytics, Decision  & Performance Management
Case Management for Financial Education/Advisory Support
Employee & Employer Financial Wellness – Prosperity Through Productivity
Consumer Program & Product Matching & Management
Economic Development/Social Impact Program & Portfolio Dashboards & Performance Management/Social ROI