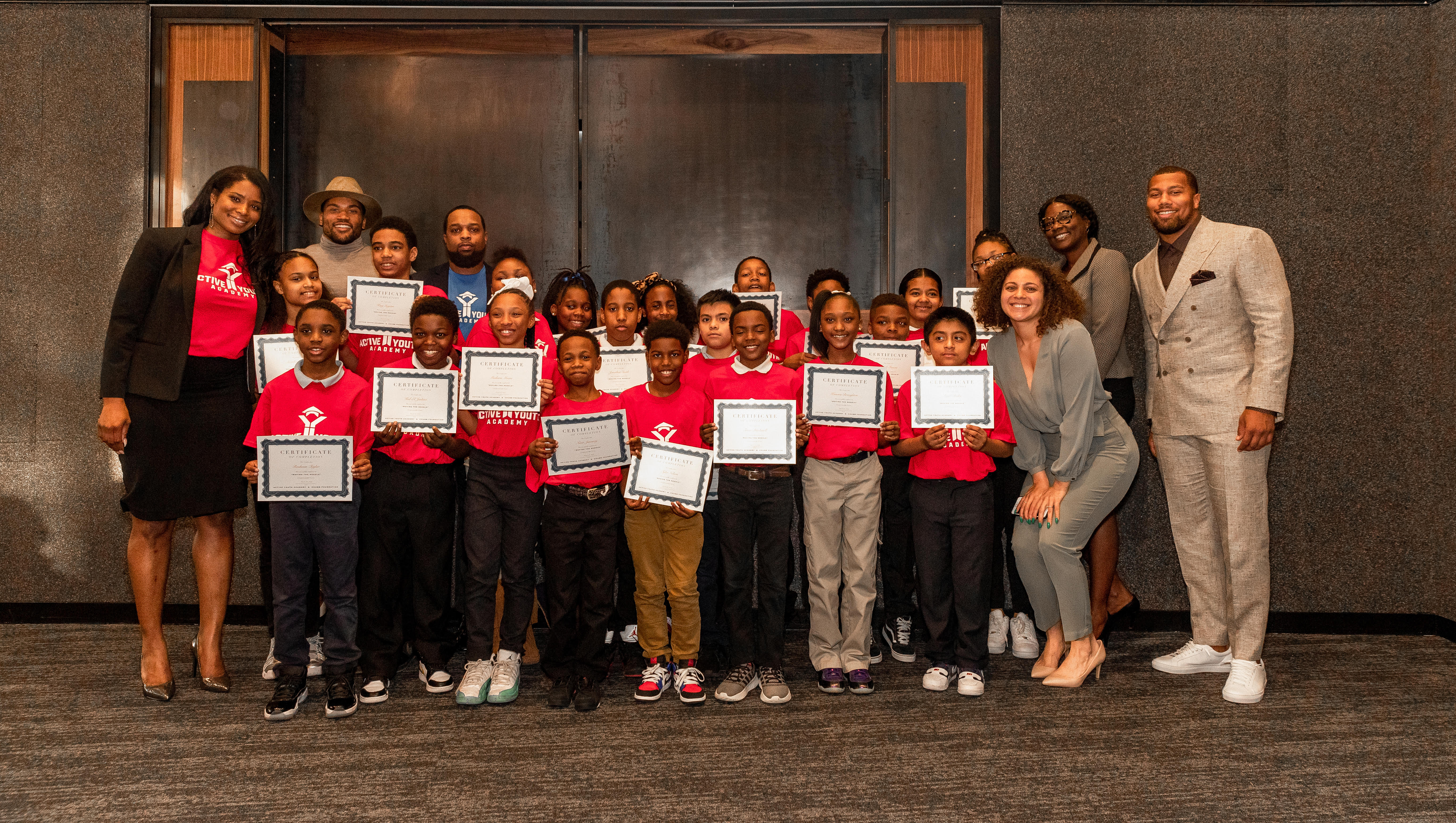 April 24, 2019
By: Brandon Chubb, Chubb Foundation
What better way to spend an evening than to hear elementary school kids pitch innovative products and ideas that they've created all on their own? Well, that's exactly how the Chubb Foundation's evening was spent with its Inaugural "Pitch Night" at The Gathering Spot in downtown Atlanta. NFL brothers Brandon and Bradley Chubb started their foundation in 2017 with a mission to activate human potential.
Last year, the Chubb brothers identified the lack of entrepreneurship (as a subject) taught in schools at a young age and made that the sole focus of where they wanted to make an impact. "We believe entrepreneurship is so important at such a young age," Brandon Chubb said. "We want to plant that seed early and better these kid's futures."
They created "Moving the Needle: Effecting Change Through Entrepreneurship," a 10-week program with Active Youth Academy, an Atlanta Public School after school program, with curriculum focused on entrepreneurship. Over these 10 weeks, a 25-student class with 10 and 11-year-old students met after school at Dobbs Elementary School to learn how to activate their inner entrepreneur.
"Pitch Night" marked the end of the program. Students from Active Youth Academy pitched their innovative products in a Shark Tank-inspired presentation and received a certificate for completing the 10-week entrepreneurship program. Year one was a success and the Chubb Foundation looks forward to continuing to activate human potential across metro Atlanta.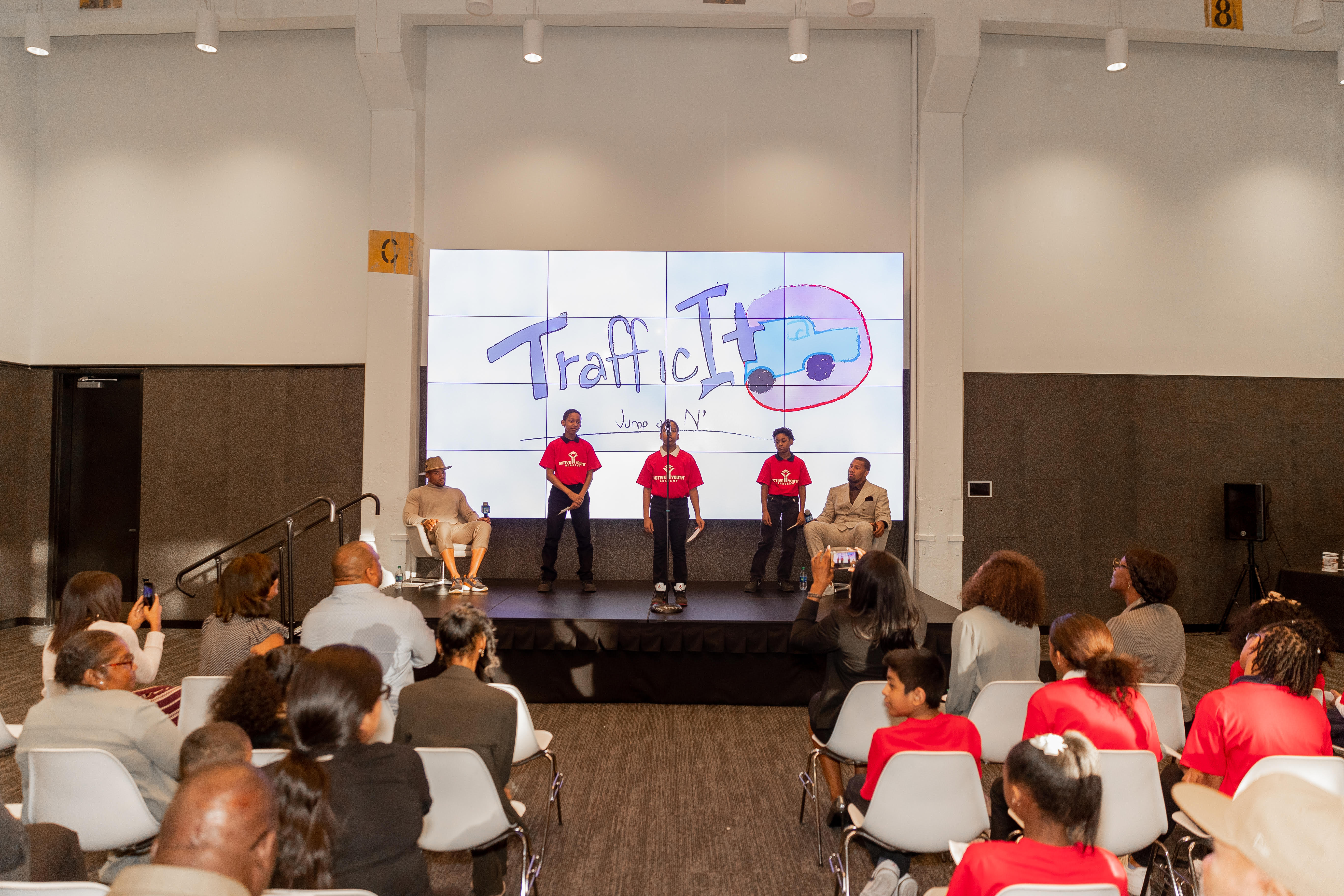 ###
The mission of the Chubb Foundation is to activate human potential. Whether it's coaching a camper's efforts on the field or challenging a student in the classroom. From the early stages of the foundation, Brandon and Bradley Chubb knew they wanted to come up with solutions to problems their communities faced, but it wasn't until a thought-provoking conversation with a mentor that sparked the inception of the "Moving The Needle" program-a 10 week program with Active Youth Academy, an Atlanta public school after school program, with curriculum focused on entrepreneurship. For more information and to donate please visit chubbfoundation.com.
The Georgia Social Impact Collaborative (GSIC) provides resources to connect, educate and inspire stakeholders for the purpose of accelerating the development of Georgia's impact investing ecosystem. Recently, GSIC announced the launch of the Georgia Social Impact Map (the "Map"), an interactive platform designed to connect and educate stakeholders interested in accelerating impact investing for social outcomes. Intended as a resource for communities around the state, the Map connects new forms of capital to sustaining and scaling solutions to social challenges. GSIC also provides workshops and programming for training specific groups of stakeholders on ways to leverage impact investing to achieve their impact goals, such as the workshop described below, which was attended by 30 leaders of some of GA's top social enterprises and nonprofits.
https://gasocialimpact.com/wp-content/uploads/2019/04/chubb-1.jpg
3093
5472
Sydney Hulebak
https://gasocialimpact.com/wp-content/uploads/2018/09/gsic.png
Sydney Hulebak
2019-04-23 10:48:39
2019-04-23 10:55:31
Chubb Foundation's Inaugural Pitch Night Makes Impact