April 22, 2019
By: Sydney Hulebak, ONCE by WildArk
Human activity around the globe is causing the sixth mass extinction. In the last 50 years alone, 50% of the world's individual species, 58% of the world's biodiversity and 45% of the world's forests have been lost. And the iconic species that protect our ecosystems and bring joy and happiness to populations around the world are being eradicated at astonishing rates. Now is the time to take action to protect what we have left. But how?
WildArk's mission is to secure space for biodiversity protection worldwide.
It accomplishes this mission through (1) positive Storytelling of the individuals and organizations around the world making a difference, (2) funding solution-oriented Science research, (3) partnering with and providing financial, marketing and administrative Support of seasoned and new conservation organizations, and (4) protecting wild Space through more dedicated programmatic work on conservation projects, including our recent work in Papua New Guinea.
WildArk's strategy and priorities are driven by the WildArk 100, a list of 100 iconic species that live within 50 wild areas around the world that if protected could provide up to 89% biodiversity benefits. Although this is a big task, WildArk approaches it one project at a time, with focused support of local partners and indigenous communities.  
Through this work, our team of optimistic planet-protectors identified a need for a for-profit model that reinforces this mission by nudging the public towards more conscious consumerism. From those discussions, ONCE was born.
ONCE is a platform for sustainable living. It aims to inspire changes in consumer behavior by sharing news, stories and tips from people who are choosing sustainability in both their personal and professional lives.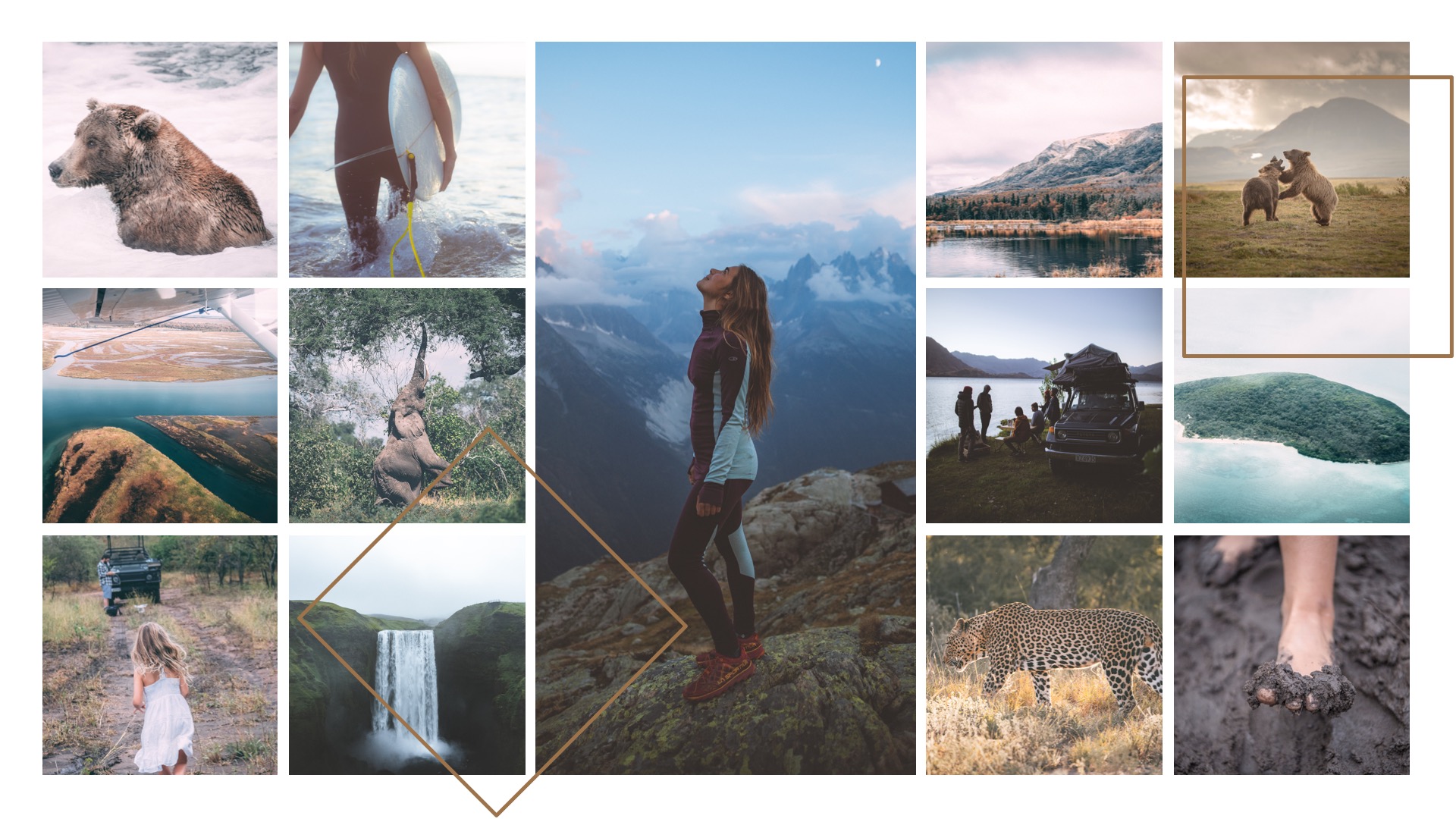 And since the fashion industry is the second largest polluter in the world, just after the oil industry, with challenges emerging as vast as extreme water consumption, microfibers in our oceans, waste accumulation and greenhouse gas emissions, companies need a solution.
Consumers are changing. Forty-six percent of consumers are willing to pay extra for products and services that give back to society, and 63% of those are under the age of forty. To that end, 90% of millennials have said that they will stop buying from a company with bad environmental practices and 81% expect the companies and brands that they support to make public declarations of their corporate citizenship.
And while these demands are growing, there are few marketplaces in existence that curate products transparently based on a list of sustainability and social standards while also directly linking sales and mission to organizations that are directly supporting, executing and partnering on ecosystem protection work.
Through ONCE's multi-tiered approach, we aim to create a lifestyle brand that our consumers associate and want to interact with on multiple levels, with each engagement delivering something of tangible value to the consumer, while engaging them in our mission in a purposeful way.
Eventually, ONCE will launch a line of sustainable products through an eCommerce marketplace with the intent of giving away 50% of all profits generated to WildArk's global, ecosystem protection work.
ONCE's hope is that this won't be a differentiator for our brand forever. We want others to join us on this journey towards sustainability, so that we can interact with our planet in a way that is not degrading, but rather regenerative- stewarding it for future generations.
###
WildArk is a registered not-for-profit committed to supporting conservation initiatives that have tangible outcomes for biodiversity protection worldwide. We invest in scientific research for biodiversity protection and help protect land for conservation as well as share positive, uplifting stories of conservation successes in order to inspire others to reconnect with nature and work to protect it. For more information, visit www.wildark.org or follow us on Facebook, Instagram and Twitter.
ONCE by WildArk is a platform for sustainable living for the planet. We are storytellers of those making sustainable choices working towards a healthier planet for future generations. For more information, visit www.once.eco or follow us on Facebook and Instagram.
The Georgia Social Impact Collaborative (GSIC) provides resources to connect, educate and inspire stakeholders for the purpose of accelerating the development of Georgia's impact investing ecosystem. Recently, GSIC announced the launch of the Georgia Social Impact Map (the "Map"), an interactive platform designed to connect and educate stakeholders interested in accelerating impact investing for social outcomes. Intended as a resource for communities around the state, the Map connects new forms of capital to sustaining and scaling solutions to social challenges. GSIC also provides workshops and programming for training specific groups of stakeholders on ways to leverage impact investing to achieve their impact goals, such as the workshop described below, which was attended by 30 leaders of some of GA's top social enterprises and nonprofits.
https://gasocialimpact.com/wp-content/uploads/2019/04/O_Facebook_Yann-image.jpg
1308
2500
Sydney Hulebak
https://gasocialimpact.com/wp-content/uploads/2018/09/gsic.png
Sydney Hulebak
2019-04-22 12:07:40
2019-04-22 12:07:40
ONCE by WildArk: Linking Ecosystem Protection to Consumer Behavior