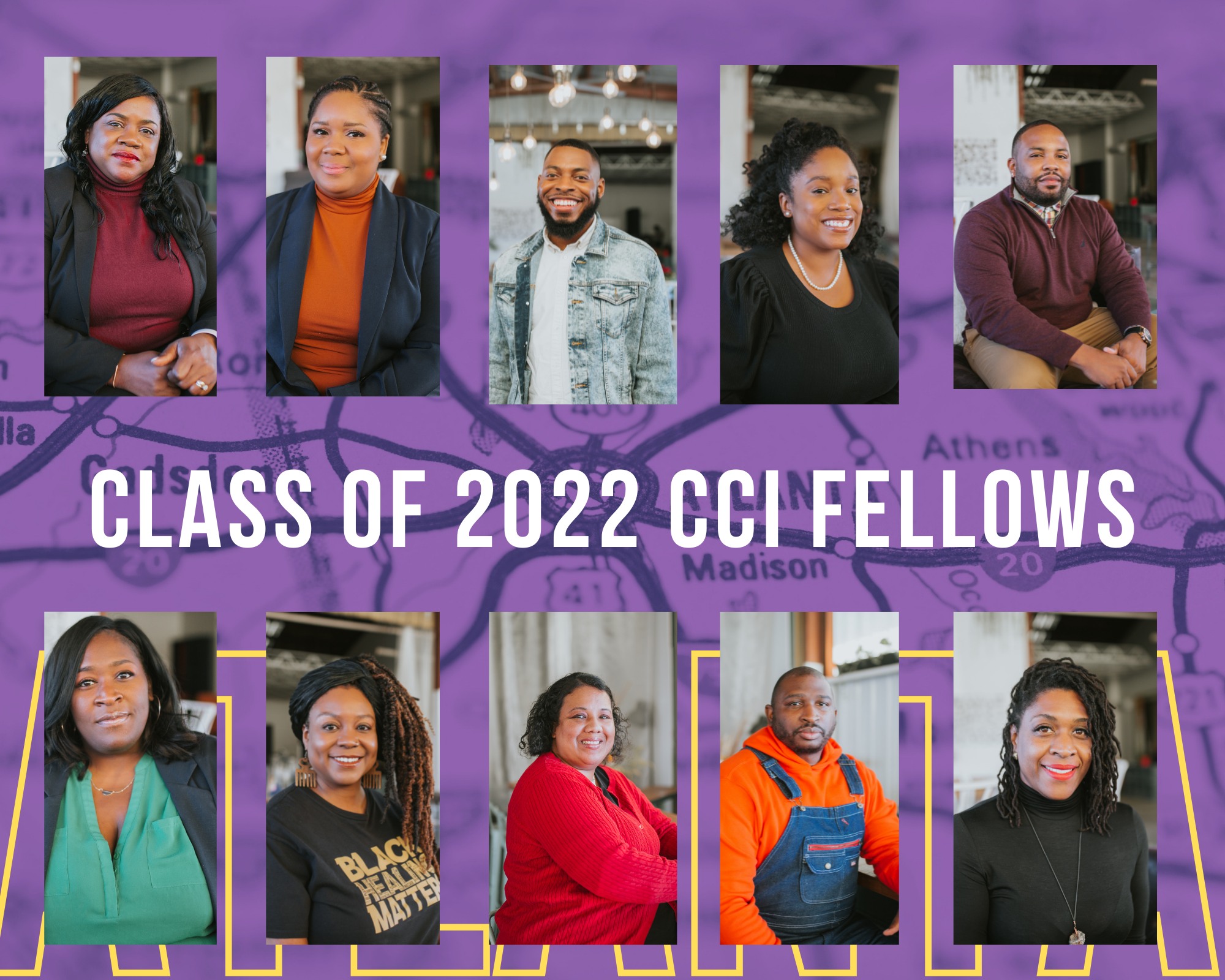 February 7, 2022
By: LaDerrius Williams, GSIC Social Impact Fellow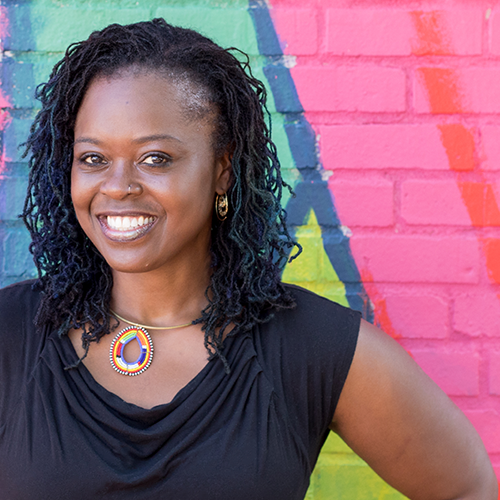 Self-described as "Atlanta's home for good trouble," the Center for Civic Innovation (CCI) is an integral part of Georgia's social impact ecosystem and was an early addition to GSIC's Ecosystem Map. Founded in 2014, CCI serves the ecosystem as an investor, an intermediary, and an enabler. As an investor, its priorities include food, access to finance, health, and employment generation. Its investment vehicles include grants, loans, and debt. It also seeks to link investors and stakeholders. Finally, as an enabler, CCI incubates enterprises. It provides networking opportunities, mentoring, training, and technical assistance.
GSIC was fortunate enough to grab some time with CCI's Senior Director of Community Innovation Sagdrina Brown Jalal. During our conversation, she recapped the organization's efforts over the past year, gave advice for future applicants to their CCI fellowship program, and discussed what she's learned during her time with CCI as both a fellow and in a leadership role.
"2021 was a year of listening and being responsive."
When we spoke, Jalal reflected on CCI's mission and priorities during 2021. "We focused on making sure that our organizational values were clearly defined and that we were accountable for those values internally and in the programming we provide for leaders and organizations. We also did an internal audit that changed how we communicated and engaged in the work. 2021 was a year of listening and being responsive," said Jalal.
CCI has a host of programs. The Civic Innovation Fellowship is one of their signatures. Jalal's previous experience as a fellow provides her with a unique perspective and the ability to provide sage advice to potential applicants. "Show up as your authentic self," Jalal recommends.
Social entrepreneurs can experience a myriad of challenges including access to funding and other forms of institutional support. It's important for these entrepreneurs to remember that who they are is a key part of the value proposition they can make to potential investors, and to be mindful of the systemic inequities in philanthropy and social innovation. This principle is also core to the application process CCI has designed for its fellowship. Jalal notes that the organization is intentional in not repeating these challenges for entrepreneurs.
"In our application process, we have had to ensure that we were not recreating the barriers that we are trying to remove," said Jalal. She also doesn't want aspiring fellows to become discouraged if they aren't accepted after their first time applying. "Sometimes acceptance is all about timing. Keep doing what you are doing and keep applying." Jalal also shares that there can be an unexpected benefit to not being accepted into a cohort initially, as it gives innovators the opportunity to be "part of the community in other ways, observe the fellows, and their evolutions, and truly assess if the program is right for them."
Now, Jalal has combined her experiences as a graduate of the CCI Fellowship, and her ongoing roles serving Atlanta's communities, to inform her vision as CCI's Senior Director of Community Innovation. In her work she is helping to mold new and existing social innovators and contributing to CCI's efforts to tell the stories of the community and its innovators using research and data in more exciting ways.
The applications for CCI's 2022 Fellowship are now closed, but Jalal encourages those interested in the program to begin preparing their applications now for the next cohort. During our conversation, Jalal shares the story of Wande Okunoren-Meadows, Co-Director and Early Childhood Program Administrator of Little Ones Learning Center in Forest Park. The center provides early childhood education with a focus on children's "emotional, social and educational" needs. "What Wande's done with Little One's Learning Center is inspiring. She came in and really owned the space she cultivated as a subject matter expert and was still willing to accept feedback from the CCI. She is clearly a committed part of our community. She represents CCI," said Jalal.
###
For more information on the Center for Civic Innovation please visit https://www.civicatlanta.org/.
GSIC is always looking to highlight the work of the social impact ecosystem of Georgia. To be profiled please contact us at [email protected]
https://gasocialimpact.com/wp-content/uploads/2022/02/272780833_1819452791585417_4629874293713249060_n.jpg
1600
2000
Sydney Hulebak
https://gasocialimpact.com/wp-content/uploads/2018/09/gsic.png
Sydney Hulebak
2022-02-07 09:44:21
2022-02-07 09:44:21
CCI: Atlanta's Home for Good Trouble