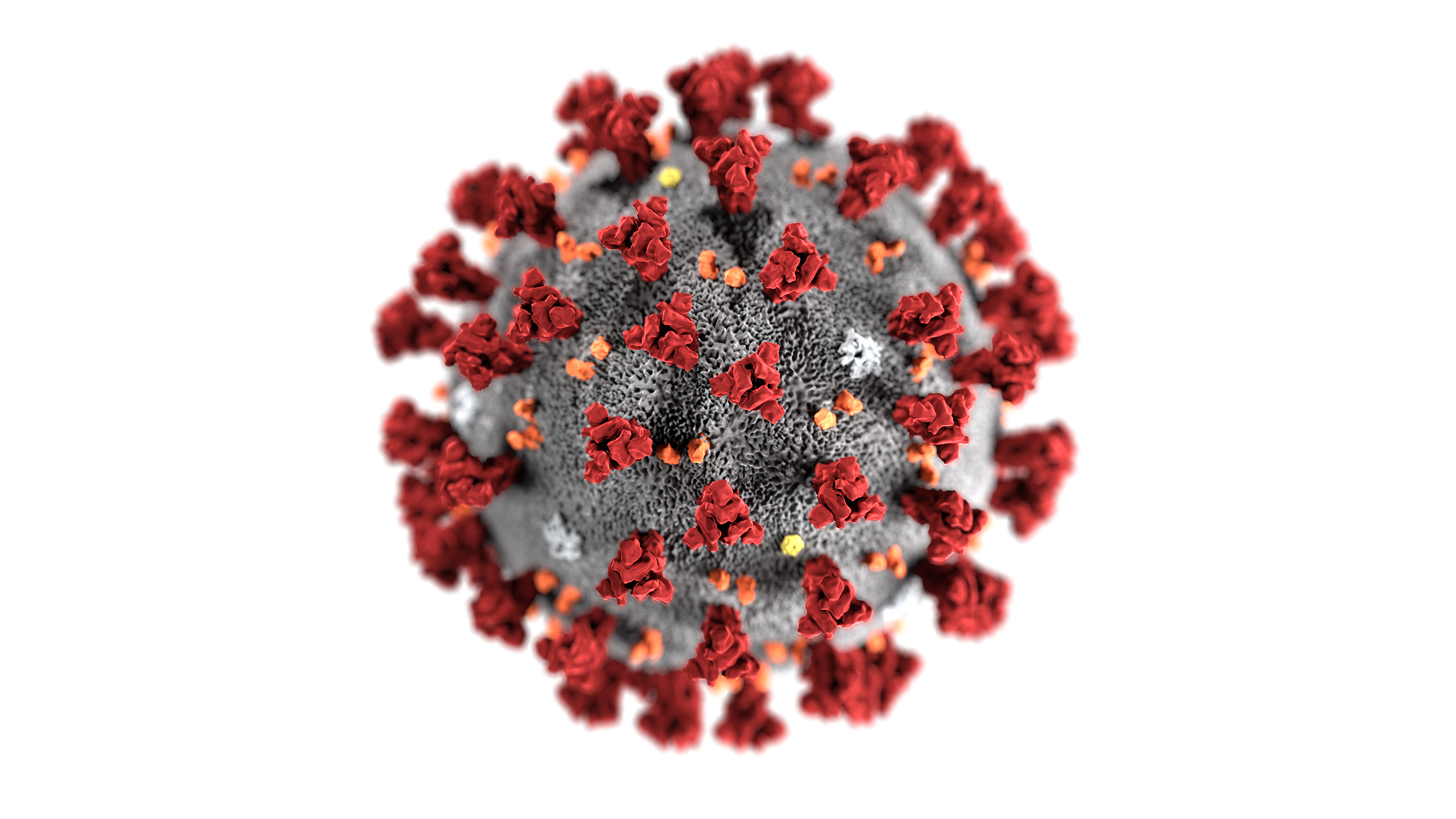 Please visit the Atlanta Wealth Building Initiative's Resource Roundup for Small Businesses and Nonprofits.
LAST UPDATED: Monday, June 23 at 10:00 am
With so many concerns about the impact of isolation amidst the current COVID-19 crisis, we thought it would be helpful to roundup what resources are available today. We've pulled this list from our partners at ACE, AWBI, CCI, Invest Atlanta, Start:ME and others. Thank you to everyone working so hard to support small businesses in our community! 
A summary of where we find ourselves: "50% of Americans work for or own a small business. Many of these are local face-to-face Main Street services — restaurants, bars, coffee shops, barbershops, hair salons, auto repair shops, and dry cleaners that are living on the brink. The average small business has 27 days of cash flow and for many restaurants, it's more like 16 days. For these businesses, shutting down operations for even a few days risk running out of cash. And, "when you run out of cash, as a small business you're dead," says Karen Mills, former Administrator of the SBA." (The New Localism) 
We'll try to keep it updated but things are moving so quickly, that we need your help! If you hear of anything not on this list, please email [email protected] and we'll update it as quickly as possible. 
To stay updated on COVID-19 news:
PUBLIC SECTOR PROGRAMS
The Coronavirus Aid, Relief, and Economic Security (CARES) Act
The President signed the CARES Act into law on March 27, 2020. The law created two new SBA programs:
Paycheck Protection Program (PPP): Provides cash-flow assistance through 100 percent federally-guaranteed loans to employers who maintain their payroll during this emergency. Loans are eligible for forgiveness. Application forms, which you can submit with a participating SBA 7(a) lender starting on April 3, came out on April 1.

If you think you are eligible (run a for-profit or non-profit with fewer than 500 employees) and interested, contact your bank or qualified lender as soon as possible; these funds are available on a first come, first served basis and are likely to be exhausted quickly.
If you do not currently have a banking relationship or your bank is not participating in the program, Heavy.com is maintaining is a list of banks currently participating in the program.
If you have applied for a PPP loan, consider adding your experience to the COVID Loan Tracker – a project led by a small business in Miami to assess the experience of other small businesses trying to access this capital.

Small Business Debt Relief Program:  Provides immediate relief to small businesses with non-disaster SBA loans and microloans for six months. You may participate in this debt relief program and apply for a PPP loan.
The CARES act created a new payroll tax credit up to $5,000 per employee who earns at least $10,000, the Employee Retention Credit, to encourage employers to encourage eligible employers to keep employees on their payroll, despite experiencing economic hardship related to COVID-19. Find more information on the IRS website. If you pursue a PPP loan, your business is not eligible for this tax credit.
The act also provides for an advance of funds through the Economic Injury Disaster Loan (EIDL) program, which is listed below.
For more information, please review this resource from the U.S. Senate Committee on Small Business and Entrepreneurship. Nonprofits are also eligible for the programs included in the CARES Act; you can find a guide on how to access these funds through the National Council of Nonprofits.
SBA Economic Injury Disaster Loans (EIDL)
Working capital loans available to small businesses, small agricultural cooperatives, small aquacultural businesses and most private non-profit organizations.  Through the CARES Act, businesses can request an advance of $10,000 after completing an EIDL application. You may have both EIDL and PPP loans, but they may not be used for the same purpose.
Applicants can apply online, where they can find additional disaster assistance information and download applications. To get more information, applicants can contact SBA's Customer Service Center at 800.659.2955 or [email protected]. Individuals who are deaf or hard-of-hearing may call 800.877.8339. Completed applications can be mailed to U.S. SBA, Processing and Disbursement Center, 14925 Kingsport Road, Fort Worth, TX 76155. 
The University of Georgia Small Business Development Center (SBDC) at Kennesaw State University is available to answer questions and help address any concerns about cash flow, payroll, marketing, the effect of the COVID-19 virus business and keep you up-to-date on the latest on the SBA Economic Injury Disaster Loan Program. To schedule a teleconference appointment with one of our consultants, email us at [email protected] or call 470.578.645 
SBDC also produced a Guide to Conquering a Business Crisis that could be helpful in cash management, pricing and cost containment, supply chain management, and marketing.
SBA Express Bridge Loan (EBL) Pilot 
The EBL pilot program allows SBA Express Lenders authority to deliver expedited SBA-guaranteed financing on an emergency basis for disaster-related purposes to eligible small businesses, while the small businesses apply for and await long-term financing. If you are a current borrower of SBA products, find more information on the SBA website and contact your lender to determine whether or not you are eligible for this funding.
Invest Atlanta Continuity Loan Fund — Funds for the loan fund have run out
To ensure the viability of city businesses and to help sustain employment, Invest Atlanta has established a Business Continuity Loan Fund (BCLF) with $1.5 million of funding from the City of Atlanta. The fund will offer small businesses zero-interest loans to address a lack of working capital and cash flows as a result of reduced consumer demand, the ability to fulfill product or service orders and other economic conditions. If you have immediate questions, please contact [email protected] or visit their website. 
City of Decatur Emergency Small Business Loan Program
The City of Decatur, Decatur Development Authority and Legacy Decatur have made $500,000 available for zero-interest loans to Decatur-based businesses severely impacted by the COVID-19 pandemic. Applications for loans up to $25,000 will be open from May 5 to May 15. If the program is oversubscribed, they will use a lottery system to allocate the loans. For more information, check out their program guide.
City of Atlanta Grant Relief Funds:
Strength in Beauty Fund: Cosmetology professionals impacted by the pandemic can apply for up to $1,000 in no-strings-attached grant funding. Apply here.
SBA Counseling and Training 
If you need a business counselor to help guide you through the current uncertainty, contact our regional Small Business Development Centers (SBDCs), Women's Business Centers (WBCs) or SCORE membership chapter.
To find a local resource partner, visit the SBA website.
UGA's SBDC has put together a fantastic page outlining the resources above, which you can find on their website.
NONPROFIT SECTOR PROGRAMS
ACE Small Business Loans — DeKalb Co. loans
ACE offered current borrowers payment deferments on existing debt and has opened up applications to access additional capital to get through the next few months. Supported by various capital providers, ACE will be making loans for three programs at the moment:
PPP Loans: ACE is going to process a limited number of SBA Paycheck Protection Program (PPP) applications when the program reopens for Georgia-based businesses only. They are accepting applications for loans between $10,000 and $75,000. ACE is currently referring clients to 1st Choice Credit Union, as they have run out of PPP funds.
DeKalb County Small Business Loans: This program is designed to provide below market rate fixed asset financing to new and existing small businesses who want to do business in DeKalb County. Find the application on their website.
Fulton County Emergency Loan Program: ACE is currently working on the abundance of loan applications that they received for this loan program. Their application process is ON HOLD for now while they process the applications to see if there is still funding available.
Development Authority of Fulton County Business Contingency Loan Program: ACE is currently working on the abundance of loan applications that they received for this loan program. Their application process is ON HOLD for now while they process the applications to see if there is still funding available.
See a letter penned by Grace Fricks, ACE's founder and CEO, to the small business community on their website.
Reinvestment Fund
Reinvestment Fund is an authorized SBA 7(a) lender and is accepting applications for the Paycheck Protection Program. Applications are ON HOLD. For more information, go to their website.
LISC Grants for Small Businesses — PPP loans; check their website often, as new grant and loan funding will arise irregularly
LISC announced in a May 4 email that they would be processing PPP loans through immito, their small business lending subsidiary. Learn more.
The LISC Rapid Relief and Resiliency Fund will inject much-needed, flexible resources into historically under-invested communities. These are the places that are suffering most from the economic fallout gripping our nation due to the COVID-19 pandemic. LISC aims is to raise up to $100 million in grants, loans and other investments for the Fund. LISC has raised several million dollars, with additional capital committed daily. The applications cycles are irregular and have shifting guidelines, so check their website regularly.
The programs and applications can be found on their website.
Please visit their website for further information or sign up for updates and notices here or email [email protected] to sign up. And follow their Pay It Forward Live concert series to show your support for small business with some of the biggest names in music.
COVID-19 Small Business Relief Fund  — Funds have run out
The Atlanta Wealth Building Initiative launched a grant program for small businesses in Atlanta. To combat risks and offer financial stability to small businesses in Southwest, Southeast, and Northwest Atlanta, a COVID-19 Small Business Relief Fund will be offered to qualifying businesses. Grants ranging from $2,500 – $25,000 will be awarded cover employee salaries, rent, supplier expenses, and technical assistance for up to 3 months. Learn more!
Small Business Assistance Corporation (SBAC) COVID-19 Recovery Loan Program  — Funds have run out
To assist small businesses impacted by the current outbreak, SBAC, a Savannah-based CDFI, is offering 3-year, 6% debt of up to $50,000 to businesses that have lost revenue due to COVID-19. Visit their website for more information.
LiftFund Grants for Small Businesses  — Grants funds have run out
The past few weeks have been uncertain and difficult. Supported by the Truist Foundation, LiftFund is offering grants to small businesses. Find more information on their website.
Restore ATL Fund
Supported by the CareSource Foundation, the Metro Atlanta Chamber is accepting applications for $5,000-10,000 grants to Black-owned small businesses in Atlanta. Learn more.
Georgia COVID-19 Emergency Relief for Farmers
A joint effort from Georgia Organics, the Food Well Alliance, Community Farmers Markets, Wholesome Wave Georgia, Global Growers and The Common Market Southeast, The Farmer Fund was created to support farmers in need. While originally created to address natural disasters, stakeholders have activated the Fund to support farmers affected by COVID-19. Find more information at their website.
Start:ME COVID-19 Small Business Resilience Support
Emory University is currently raising $20,000 to re-grant to graduates of its Start:ME micro-business accelerator program that operates in East Lake, South Atlanta and Clarkston. To donate or get more information, check out their website.
Center for Civic Innovation COVID-19 Response
CCI is looking to support its fellows and residents to help cover gaps faced by community leaders of organizations and efforts that are addressing inequality in Atlanta. Learn more at their website.
Kiva 0% Loan Program
As always, global micro-lending platform Kiva is offering 0% loans up to $15,000 to U.S.-based small businesses. While Kiva is rather industry-agnostic, they will look to have you fundraise for the loans first from your network over a 15-day period and then their wider circle over a 30-day period. For more information, visit their website.
The Red Backpack Fund
The Spanx by Sara Blakely Foundation is opening up a grant application for female entrepreneurs. The Foundation will make 1,000 grants valued at $5,000 each. Each month, we will accept additional applications. The portal will open for applications again on May 4, June 1, July 6, and August 3. Check out their website for more information.
Seed Commons COVID-19 Worker Response Fund
An organization that supports co-operative financial intermediaries, Seed Commons is raising funds to support worker owned businesses affected by the current COVID-19 crisis. For more information, please visit their website.
The Giving Kitchen COVID-19 Fund
A James Beard-award winning organization for its humanitarian work providing financial assistance to food industry workers struggling with illnesses, The Giving Kitchen started a COVID-19 Fund to provide financial assistance to food service workers either diagnosed with COVID-19 or under mandatory quarantine. Learn more.
With so many restaurants laying off staff due to lost revenue, The Giving Kitchen has a list of resources for those facing non-medical emergencies. You can find more information on their website.
Sweet Relief COVID-19 Fund
While they usually provide grant funds to musicians struggling with illness, disability and age-related problems, Sweet Relief launched a COVID-19 Fund with the support of a generous donor. Funds are limited but available to musicians struggling to make ends meet due to illness or lost revenue due to cancellations. Visit their website for more information.
Save Small Business COVID19 Fund
The U.S. Chamber of Commerce Foundation is providing $5,000 grants to businesses in distressed areas that have between 3 to 20 employees. For more information, check out their website.
Hello Alice $10,000 Grants
Hello Alice is offering $10,000 grants being distributed immediately to small business owners impacted by coronavirus, as part of our broader mission to ensure Business for All. In addition to funding, grant recipients will receive ongoing support from the Hello Alice community. Find more information on their website.
Regional Grants for Nonprofits 
The National Center for Family Philanthropy (NCFP) put together this helpful map that can help nonprofits source local COVID-19 funding. So far in Georgia, several foundations have announced COVID-19 recovery funds: 
Check out this map to see which counties each community foundation covers.
PRIVATE SECTOR PROGRAMS
WellCare Health Plans Inc. Community Resource Grant
Supporting organizations in Cobb County, WellCare is identifying those that have creative, innovative, local solutions that address social service barriers impacting vulnerable populations due to COVID-19. Grants will be funded between $500-$1,500 and applications are currently open on their website.
The Small Business Relief Initiative
A partnership between GoFundMe, Intuit and Yelp (and individual small donors!), the initiative will be issuing $500 matching grants to qualifying businesses that raise at least $500 on GoFundMe. To increase their available matching capital, which is at $1.5M at 3pm on 3/27, go to their website. To set up a page for your business, you can sign up on GoFundMe's website.
MainStreet Mainvest Initiative
Allows businesses affected by coronavirus to qualify for an immediate, interest-free $2,000 loan when they launch a capital raise on the platform. Check it out.
Honeycomb Crowdfunded Small Business Relief Loan
Community-sourced loans for small businesses impacted by the coronavirus. Find more information on their website.
Honeycomb is also providing "Loyalty Bonds," a unique form of gift cards. Customers buy the bonds, and for every $100 they purchase they receive $130 in gift cards divided into four equal parts over 24 months. That way, customers will frequent your business at least four times in the next 2 years. Check it out.
Facebook Grants for Small Businesses 
Facebook for Business knows that businesses may be experiencing disruptions resulting from the global outbreak of COVID-19. They know that a little financial support can go a long way, so they are offering $100M in cash grants and ad credits to help during business during this challenging time. Click here for additional information. 
Salesforce Care Small Business Grants
To help keep businesses afloat during the ongoing pandemic, Salesforce will be offering small business grants of $10,000 to provide capita from a pool of $5 million. These grants will support small businesses as they work to replenish materials, pay salaries, or adapt their business model to overcome these challenging times. The grant application will be available to US businesses in mid-April. For more information, check out their website.
JPMorgan Chase & Co. Grants and Loans
JPMC has made commitments totaling $50M in grants and $50M in lending, with several pledges to nonprofits (such as Feeding America) and investment theses (such as zero interest loans for Entrepreneurs of Color Fund and Ascend participants) announced. For more information, visit JPMC's Impact page or contact [email protected].
JustCapital
Many corporations are changing internal policies, such as adjusting hours of operations, sick leave, and customer accommodations. Others are providing funds to community relief funds. To view what Fortune500 companies are doing, check out their website.
The Booz Allen Foundation Innovation Fund
A $1 million Innovation Fund to help nonprofits, entrepreneurs, thought leaders, innovators at colleges and universities, and startups and small businesses harness the power of data, technology, and diverse intellectual capital to improve COVID-19 relief efforts and make a difference, The Booz Allen Foundation wants to surface the most innovative solutions and empower the individuals and organizations behind those solutions to drive their development and implementation. Learn more on their website.
Black Business Relief by We Buy Black and Shea Moisture — Application closed
Leading the effort to help shape the nation's response to the COVID-19 pandemic, specific to the negative impact on black owned businesses, Black Business Relief is providing business grants to We Buy Black's top black businesses, which are in jeopardy of going bankrupt or closing. Find more information on their website.
Unsung Businesses by SheaMoisture — Application closed
To kick off the first $100,000 of funding, we want to award small minority businesses that have been stepping up to support their communities during the recent COVID-19 crisis. Find more information on their website.
Independent Contractor Assistance
Google Tips on Working from Home 
The Grow with Google Remote Work hub includes resources and free tools to help your teams works smoothly, and help you stay connected to the communities you serve. Google built a new helpful site for small businesses with additional tips and recommendations to navigate during this time of uncertainty for their employees and customers. You will find information on how to: 
Work from anywhere: Best practices for effective communication and collaboration while working remotely and meeting via video conferencing.

 

Teach from anywhere: Support virtual learning and host workshops from anywhere using collaborative tools.

 

Learn from anywhere: Share training content through digital resources so that the people in your community can access online courses and curriculum.

 
Ways Atlanta-based Businesses are Responding to COVID-19 
Rimidi

: Launching a new app to accelerate patient screenings for COVID-19

 

ExamMed

: Offering its telemedicine platform services for free for 3 months to healthcare providers

 

Physician 360

: Providing on-demand video consults with doctors

 

Jigsaw Interactive

: Giving its intelligent virtual classroom software to schools

 

Kabbage

: Launched an effort to help any small business register to sell e-gift certificates

 

Valor Ventures

: Launching a 3-week virtual 

pitchfest

, which kicks off Friday, March 20

 

Goodr: Partnered with APS and several corporations to facilitate food donations to those in need
PadSplit: Already managing affordable housing to many low-wage frontline workers, raised funds for emergency financial assistance, provided access to Teledoc, and delivered bulk cleaning supplies to tenants
Sharecare: Launched a centralized online destination for people to easily access the latest developments and medically verified guidance about COVID-19
Partners for Home: Coordinated the use of hotels for housing for individuals experiencing homelessness, among other important initiatives
Sock Fancy: Shifted manufacturing from socks to cloth face masks (buy one, donate one!)
Topstitch: Owner Leigh Metcalf posted her face mask sewing instructions online for mass use
Tikkun Olam Makers: 3-D printing face masks for heath care and frontline workers
Atlanta Beats COVID: Coordinated group of ad hoc volunteers stitching and printing PPE (over 5,000 pieces and counting!)
Atlanta Face Shields: Start-up group making 3-D printed face masks for health care workers
ATLFAMILYMEAL: Activating restaurants to make and deliver meals to laid off hospitality employees
BestFit: Curating a list of resources for those needing support (financial or otherwise) through the pandemic
Groundfloor: Offering an interest bonus of 4% to investors on their residential real estate platform
Health Connect South: Compiled requests for donations and volunteering for hospitals and health care workers across the South
Community: Seeking volunteers to sew protective face masks for donation to Piedmont Hospital; also selling face masks (buy one, donate one!)
Creature Comforts: Raising funds for their Get Comfortable program to support their agency partners in Athens and Atlanta
Old Fourth Ward Distillery: Making hand sanitizer for first responders with the support of Southern Company
Hope Springs Distillery: Making hand sanitizer available to order and donating to first responders
Moonrise Distillery: Offering FREE hand sanitizer to the public
BioIQ: Released a COVID-19 saliva test
OXOS: Developed a portable, in-home method to aid in diagnosing, monitoring, and clinical decision making for COVID-19 patients
The Dad's Garage: Joined Twitch to provide some laughter through isolation during their Social Distancing Spectaluar!
MailChimp: Providing free domains for 5 years, free services for impacted small business (fill out this form) and grants of $100k each to Goodr, Center for Civic Innovation, Brooklyn Community Foundation, Keep Oakland Housed, and New Story Charity
ATDC compiled a list of how their member companies have shifted gears to deal with the ongoing pandemic. Check out their website.
https://gasocialimpact.com/wp-content/uploads/2020/03/Coronavirus-CDC.jpg
1125
2000
Jonny Newburgh
https://gasocialimpact.com/wp-content/uploads/2018/09/gsic.png
Jonny Newburgh
2020-03-20 10:49:37
2021-02-09 10:18:48
Small Business and Nonprofit Support During the COVID-19 Crisis