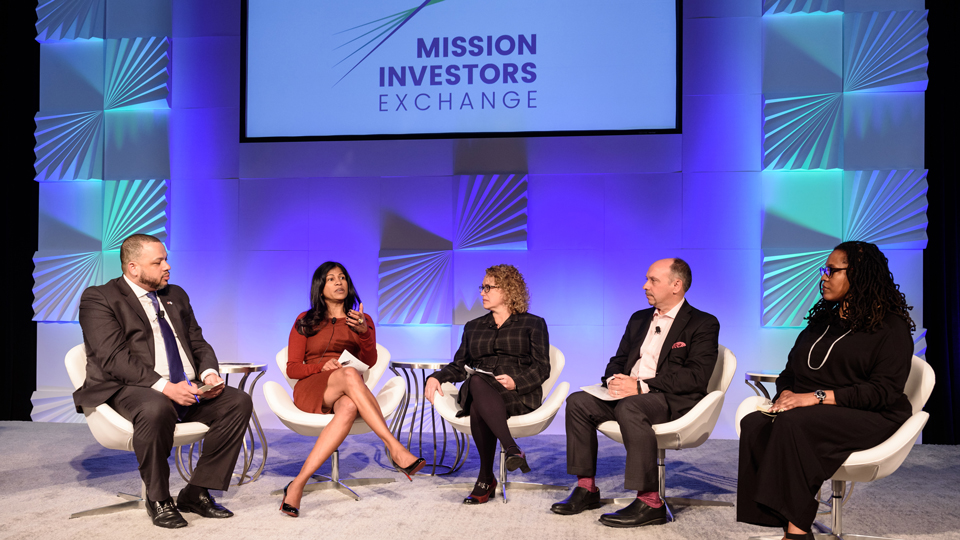 Atlanta Lands Largest Impact Investing Conference for Foundations
Mission Investors Exchange (MIE) takes biannual conference south in 2020
On May 16, 2019, Mission Investors Exchange (MIE) officially announced to its members that Atlanta will host the 2020 National Conference. As the leading association for the field, MIE is the go-to resource for social investors to connect, access resources and build their impact investing practice. Slated to take place May 11-13 in downtown Atlanta, the convening will attract all of the leading experts in the field and highlight many of our region's most impactful successes in the social sector.
Atlanta's many renowned qualities put it on the short list for MIE, and with a growing ecosystem of impact investing in the state and region, the center of the south became the clear winner. The founders of the Georgia Social Impact Collaborative (GSIC) have worked with MIE's management for years and were important resources for their vetting process. As momentum builds towards May of 2020, GSIC will continue to pull together the region's stakeholders to support a successful and mission-driven MIE conference next year.
Though Atlanta has amazing attributes, it also tops the list of U.S. cities in the area of income inequality, which has been a major focus for MIE and its members. The conference will provide national and region leaders a chance to highlight initiatives and investments that are moving the needle on this subject and many others facing low income and distressed communities.
While most national conferences have experienced declining attendance in recent years, MIE's popular every-other-year conference has done just the opposite, with double-digit growth. The same is expected for 2020. The conference, hosted only every two years, will bring the country's largest philanthropic impact investors to Atlanta. Attendees will explore burgeoning trends in impact investing and participate in site tours of some of Atlanta's neighborhoods where impactful ventures have worked with communities to change local narratives.
https://gasocialimpact.com/wp-content/uploads/2019/05/MIE.jpg
540
960
Jonny Newburgh
https://gasocialimpact.com/wp-content/uploads/2018/09/gsic.png
Jonny Newburgh
2019-05-17 13:23:37
2019-05-20 14:13:46
Atlanta Lands Largest Impact Investing Conference for Foundations