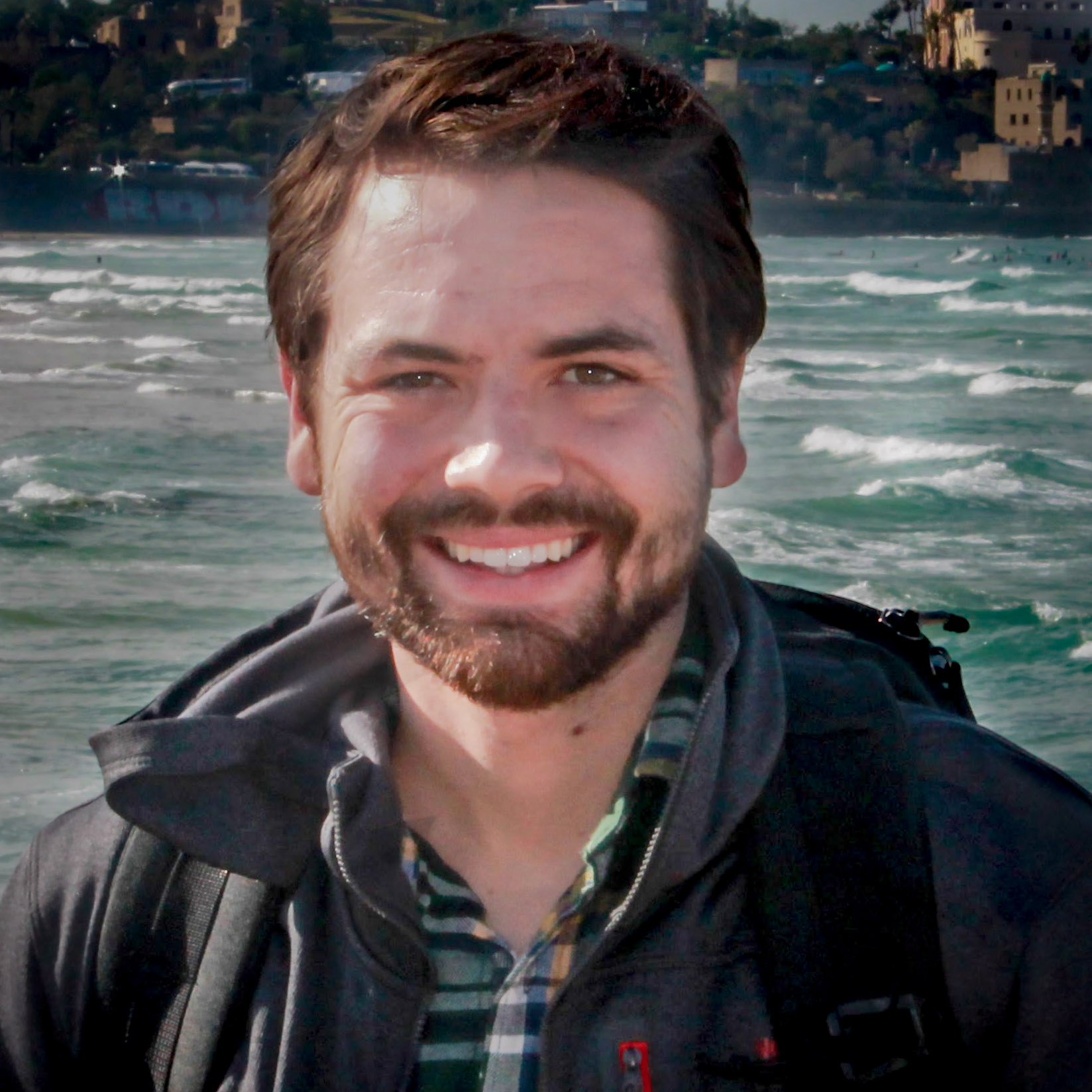 February 15, 2019
By: Sean Williams, Performance Measurement, TechBridge
How do you measure the social impact of technology investment? It's a big question TechBridge has been working to answer for nearly 25 years. In 2001, TechBridge held our first annual Digital Ball, inspired by the Silicon Valley Charitable Ball, where we gathered local CIOs and technology leaders of major companies together to celebrate success over a black-tie gala. Proceeds went to TechBridge, with a mission to use the funds to bring the power and benefits of technology to local nonprofits in need. The results have been overwhelmingly successful. Today, hundreds of nonprofits have benefited from TechBridge services, and the Digital Ball attendance has grown to over a thousand technology leaders (the largest event of its kind in our city), expanding from a single event in Atlanta to a series of events held across communities in Georgia, Alabama, and Tennessee.
As TechBridge has grown, so has our need to standardize how we capture and communicate the outcomes of our technology investments. Inspired by efforts in the social impact arena to quantify the value of social investments in dollar terms, through metrics such as Social Return on Investment (SROI) and Impact Multiplier of Money (IMM), TechBridge has developed an internal tool, referred to simply as the "ROI Calculator," to demonstrate the value of our technology investments in terms of dollars saved, hours saved, and additional clients served over a 5-year period. In July, TechBridge began requiring all technology projects to capture and report on ROI metrics at the beginning of the project, the end of the project, and six months following the project completion.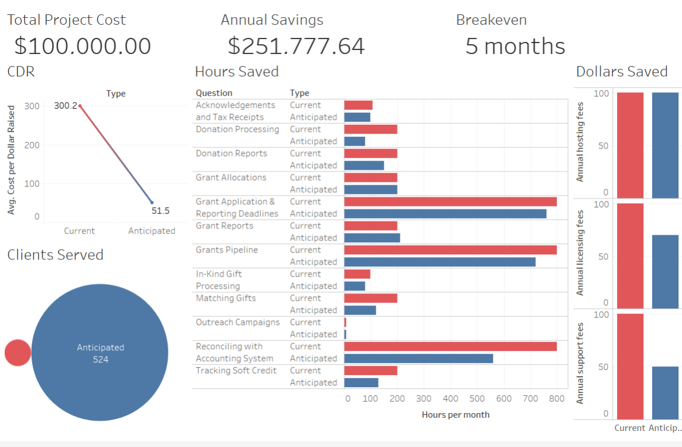 The additional rigor has been well received by the nonprofits we serve, who are able to report the outcomes back to their own funders and board members. The Atlanta Mission, a network of shelters for the homeless including the city's largest men's shelter, was able to win board approval and raise the funding needed for a major overhaul to their donor management system after TechBridge calculated the project's value at over $100,000 per year in annual cost savings and a 5-year ROI of 216%. Rainbow Village, a transitional housing program for families in Duluth and recipient of the TechBridge 2018 Dream Big Georgia Award, included TechBridge's ROI Calculator estimate in a grant application to the Episcopal Community Foundation for Middle and North Georgia. They won approval, giving them the additional funds needed to implement a newly customized Salesforce-based client management system. The new system is scheduled to be up and running by the end of this summer and estimated to save Rainbow Village $18,900 per year through reducing staff member time required to manually enter, aggregate, and report on client metrics.
We are thrilled to share these stories of success, and our journey of measuring the impact of technology investments is continuing to grow and evolve. Thanks to a collaborative project with a Georgia Tech student group, Epic Intentions, TechBridge has developed an ability to visualize outcomes from the ROI Calculator using Tableau dashboards. In March, TechBridge will co-present with Los Angeles-based Mercy for Animals and Chicago-based National Immigrant Justice Center on the ROI Calculator at NTEN's 2019 Nonprofit Technology Conference.
Finally, TechBridge is now taking the additional step to translate the direct outcomes of technology investments (dollars saved, hours saved, and clients served) into the estimated economic impact of those outcomes to society. By connecting our ROI data to evidence-based academic studies, we hope to deepen insights into our technology investments and answer questions such as, "What community savings have we achieved through the reduction of uninsured emergency medical costs as a result of increasing the capacity of The Atlanta Mission or Rainbow Village through technology?" The process is complex, but we are beginning to achieve real results by leveraging existing tools, such as the Low Income Investment Fund's (LIIF) Social Impact Calculator, as well as investing R&D funding into our own technology which we hope to bring to market later this year.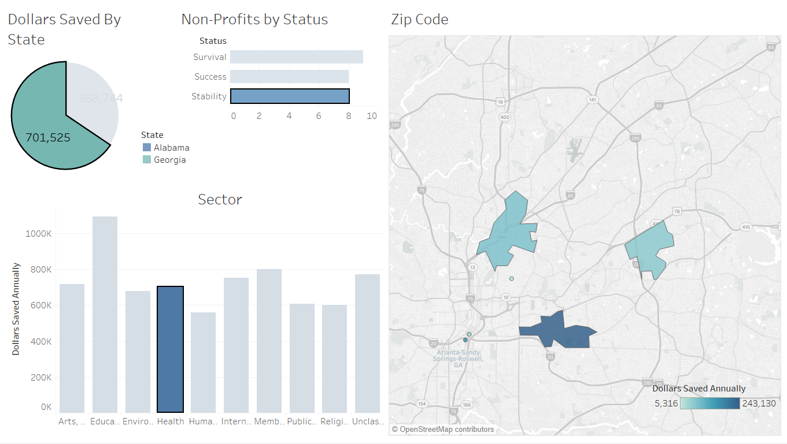 ###
TechBridge is a nonprofit that arms other nonprofits on the frontline of alleviating the causes of poverty with technology that will allow them to expand the impact of their mission for the millions of men, women and children who suffer from lack of access to shelter, food, employment, education, healthcare, and financial literacy. Since 2000, they've provided IT consulting and services to thousands of nonprofits nationwide and in seven countries. By matching the needs of nonprofits with the skills and financial resources of the technology community, TechBridge helps nonprofits harness the innovative technology and best practices long enjoyed by the corporate sector.
The Georgia Social Impact Collaborative (GSIC) provides resources to connect, educate and inspire stakeholders for the purpose of accelerating the development of Georgia's impact investing ecosystem. Recently, GSIC announced the launch of the Georgia Social Impact Map (the "Map"), an interactive platform designed to connect and educate stakeholders interested in accelerating impact investing for social outcomes. Intended as a resource for communities around the state, the Map connects new forms of capital to sustaining and scaling solutions to social challenges. GSIC also provides workshops and programming for training specific groups of stakeholders on ways to leverage impact investing to achieve their impact goals, such as the workshop described below, which was attended by 30 leaders of some of GA's top social enterprises and nonprofits.
https://gasocialimpact.com/wp-content/uploads/2019/02/seanheadshot-2.jpg
1648
1648
Sydney Hulebak
https://gasocialimpact.com/wp-content/uploads/2018/09/gsic.png
Sydney Hulebak
2019-02-15 12:15:16
2019-02-15 12:15:16
Measuring Social Impact on Technology Investments