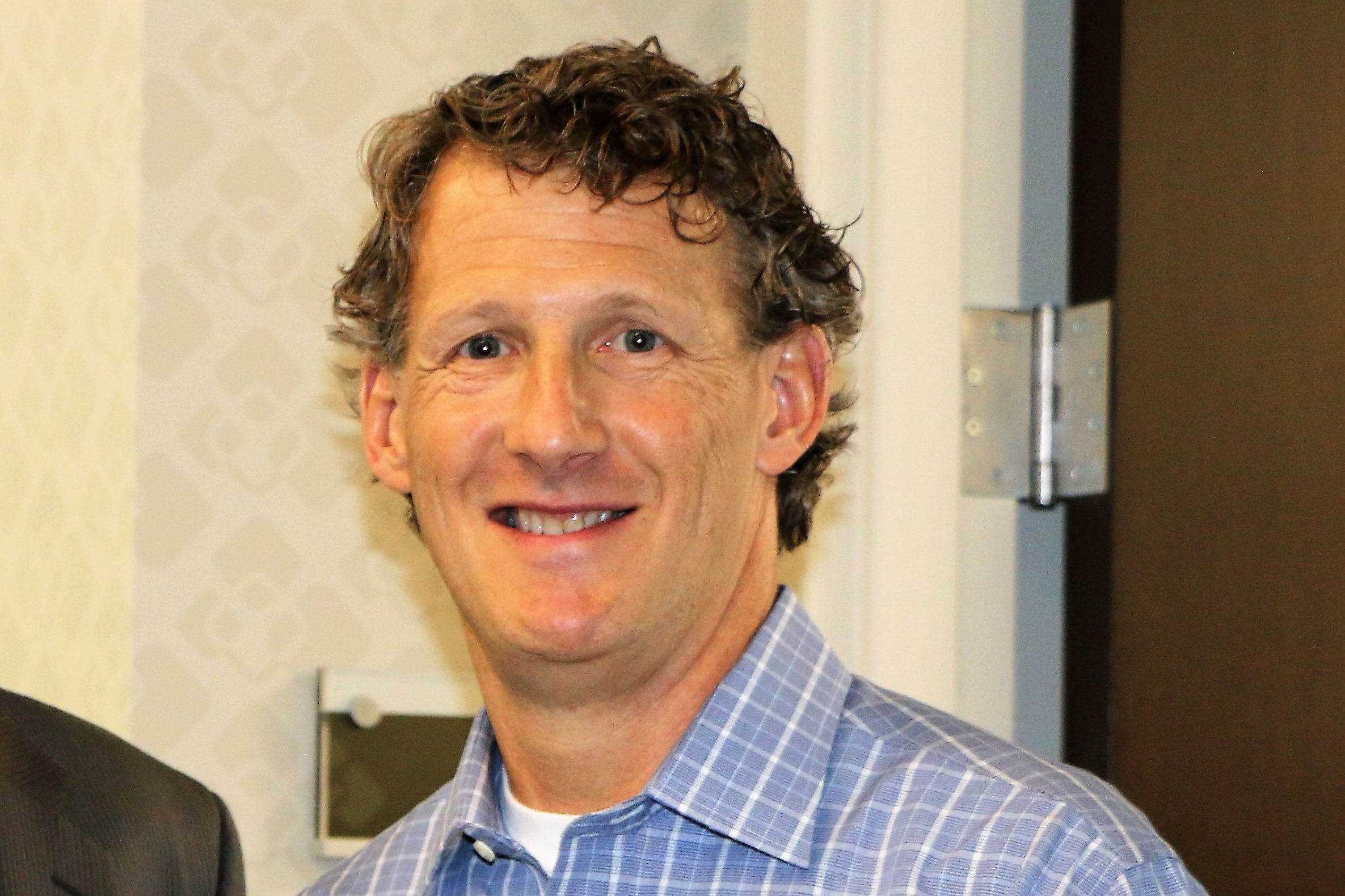 Profile Summary:
Entrepreneur Name: Mark Crosswell, Managing Director
Venture Name: GoATL Fund, an initiative of the Community Foundation for Greater Atlanta
Impact Focus Area(s): Arts, Community Development, Education, Nonprofit Effectiveness, Well-being
Business Stage (Ideation, Startup, Early, Later, Mature): Early
Year Venture Established: 2017
Business Type:

Impact Investment Fund

Headquarters:

Atlanta, GA
The Issue
Social entrepreneurship is about solving problems. Tell us about the challenge you are focused on addressing and why it is critical that we make progress.
We seek to close capital gaps in metro Atlanta on two levels: 1) Strategically investing capital through the GoATL Fund; and 2) Ecosystem development through the Georgia Social Impact Collaborative
The GoATL Fund was established as the Community Foundation's first immersion into the impact investing space. The fund provides cost-effective loan capital to address critical needs in the community, from healthy, safe housing for every family to new schools for 21st century learners and more equitable access to living-wage careers. GoATL is based on the idea that strategically invested capital can achieve both a positive social impact and a financial return. Our investments focus on the same five Impact Areas that the Foundation supports through grants and other services: Arts, Community Development, Education, Nonprofit Effectiveness, and Well-being. These five areas cover a diverse array of impacts, but our investments all seek to minimize the opportunity gap. That gap could be in Education, the quality of schooling available in one zip code versus another; GoATL invests in opportunities to close that gap. It could be in access to healthy food, so GoATL would invest in creative solutions to increase the availability of healthy food in areas with limited access. Wherever a gap exists, we're determined to find creative solutions to minimize, if not close, it.
The Georgia Social Impact Collaborative (GSIC) was established to connect and educate stakeholders in order to advance impact investing in Georgia. As a founding member and investor in GSIC, we seek to provide opportunities for social entrepreneurs, enablers, intermediaries, and investors to connect. We develop programs to learn about progressive financing mechanisms. Ultimately, we hope to expand and cultivate the pipeline of investable opportunities for all types of investors and accelerate the deployment of capital from private sector, philanthropic and public sources.
Your Journey
Entrepreneurship is a journey that requires connections and support from a wide array of stakeholders across the ecosystem to help successfully identify, start, and grow a social enterprise.
In 2015-16, while working with a team at Points of Light to grow their Civic Accelerator, a social venture accelerator, we developed an impact fund to make seed-level debt and equity investments in graduates from around the US. As I learned more about the practice, it became very apparent that the market for impact investing in Georgia was way behind and much less developed than other regions of the country. While attending the Social Capital Markets (SOCAP) conference in 2016 with others from Atlanta, we began to talk about ways to foster a more robust impact capital market in our home state. So, with a group of about a dozen others that recognized the same issue, we established the Georgia Social Impact Collaborative to help build the ecosystem for impacting investing in Georgia (more below).
Soon after, in late 2016, I began working with the leadership team of the Community Foundation on their hopes to start Atlanta's first impact fund that would connect Foundation assets and donors with place-based investments. After joining the Foundation in January 2017, I began researching the field by reaching out to other fund managers and impact investors from around the country about their experiences and investment philosophies. As plans developed, the GoATL Fund concept took shape and soon after, with a $10 million allocation from the Foundation, we established GoATL as a diversified debt fund to make strategic investments to sustain and scale social solutions in metro Atlanta. The Fund made its first investment to Atlanta Neighborhood Development Partnership in early 2018, and as of year-end, we had deployed just over $3M to support diverse impacts, such as affordable housing, education, job creation and the arts. With demand growing throughout the region for flexibly, cost-effective impact capital, our GoATL team expects to deploy much the remaining $10 million in 2019.
In all of these endeavors, having the assistance and advice of colleagues, mentors and other business and philanthropic professionals has been absolutely critical. At any level, whether supporting social ventures, building an impact fund or developing an ecosystem, the contributions of many dedicated friends and associates has not only been invaluable to the process but highly rewarding personally.
GSIC and the Map
Back to supporting the ecosystem, the mission of the Georgia Social Impact Collaborative (GSIC) is to accelerate the growth of impact investing in Georgia. Over the past 18 months, GSIC's dozen founders, advisors and over 30 investment partners have engaged hundreds of other investors, nonprofits, social entrepreneurs and individuals who care about scaling social impact through leveraging creative capital. The result of this work is the Map, an interactive resource designed to educate and connect stakeholders interested in impact investing. For more info, see www.GaSocialImpact.com and the Summary Report from phase 1 of the Map.
From your perspective, why do we need to develop Georgia's Social Impact Ecosystem and how can the Map help with that?
We find that a number of organizations – foundations, banks and corporate philanthropy, governments, and private investors – are either making an occasional impact investment or considering one. However, these instances are fragmented and few have a strategy or sustained initiative to deploy impact capital. We believe investors and investees of all types, and those entities that support them, need greater coordination, connection and education about how and when to use impact capital. So, if we can build a more sophisticated and cohesive ecosystem around impact investing, more investors will be willing to provide the capital necessary for social ventures to thrive. The Map seeks to provide some degree of sophistication; it is essentially a platform to connect and educate stakeholders in the market, to benefit outcomes through investing in promising social entrepreneurs and nonprofits. But the Map is just a tool; we need leaders and innovators to step up and put capital to risk for better outcomes.  The GoATL Fund is an example of putting capital to work for social impact, yet it's only a drop in the bucket compared to demand in our market for patient, impact-minded capital.
Interested in learning more about GSIC or GoATL, please visit:
https://gasocialimpact.com/wp-content/uploads/2019/03/GSIC_-_Mark_headshot.jpg
1580
2371
Sydney Hulebak
https://gasocialimpact.com/wp-content/uploads/2018/09/gsic.png
Sydney Hulebak
2019-03-04 09:33:26
2019-03-04 09:33:26
Mark Crosswell of GoATL Fund