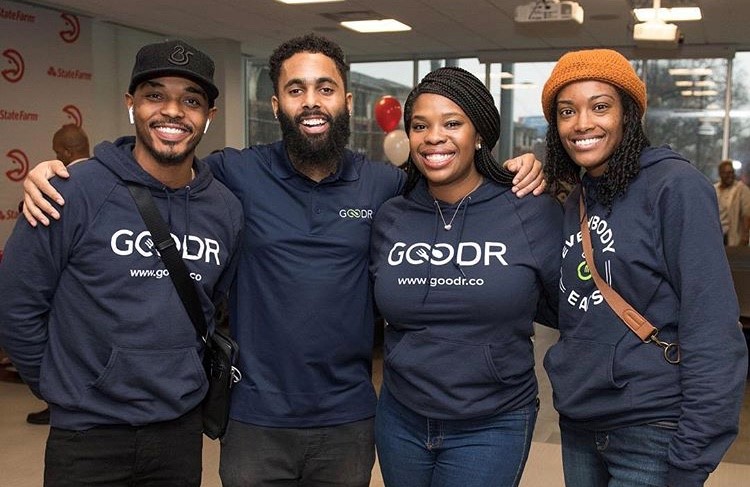 Goodr
By: Zeb McLaurin VI
January 24, 2020
Globally, there are 821 million people who are hungry. That's 1 in 9 people on the planet. Every year, nearly 40 million people experience hunger in the United States, including more than 11 million children who go to bed hungry every single night. Yet, we're wasting more food than ever before— 80 billion pounds a year to be exact.  According to the EPA, food waste has increased by 50% since the 1970s and is now the largest solid waste contributor to landfill. And as this food sits, it gradually rots and produces harmful methane gas, a leading contributor to global climate change.
Not only is this bad for the environment, it's bad for the bottom line and our communities. There's the waste of the food itself, the waste of producing the now wasted food, the waste of labor, the social inequity between people who really need food but can't get it — and those who have too much and just trash it.
This is where Goodr comes in. We realized that hunger was not an issue of scarcity but rather a matter of logistics. In 2017, we set out to end hunger by using technology as we believe that technology and innovation have the power to solve big problems and especially hunger.
Goodr developed an app that would inventory everything a business sells and, at the end of each night, donate surplus food (that would normally go to waste) to food insecure communities. The app allows businesses to simply click on items, tell us how many they have and request a pick-up. Our platform then calculates the tax value of items being donated as well as analytics on metrics like most wasted items. The app then connects with local drivers to get this food picked up from businesses and delivered right to the door of nonprofits and people in need.
We provide data and analytics to help businesses reduce their food waste and even save millions of dollars. Our mission was simple: Feed More, Waste Less and by 2018, our clients included the world's busiest airport, Atlanta's Hartsfield Jackson airport, and major companies and brands like Hormel, Papa John's, Chick-fil-a, the NFL for Super Bowl 53 and more than 200 businesses. We diverted more than 2 million pounds of food from landfills to people. This accounted for about 1.7 million meals and then we started to expand our reach to other cities like Washington, DC, Chicago, Miami, Philadelphia and more.
In 2019 we decided to take things a step further by collecting organic waste (nonedible food scraps), so we developed our Organics Recycling division where we either compost, feed animals, feed insects that produce fertilizer, and more! Once we collect, we take it to one of our partners who utilize the scraps in their operations. As conversations around sustainability continues to grow, we hope that both people and businesses keep Goodr in mind when they decide to embark on their journey to 0 waste.
Hunger and food waste doesn't sleep and neither do we. Contact Goodr at [email protected] to join the fight!
https://gasocialimpact.com/wp-content/uploads/2020/01/goodr-team-2020-gsic-post.jpg
487
750
Jonny Newburgh
https://gasocialimpact.com/wp-content/uploads/2018/09/gsic.png
Jonny Newburgh
2020-01-24 15:30:14
2020-01-27 09:50:35
Goodr's Origin Story: How One Local Business is Ending Hunger and Food Waste