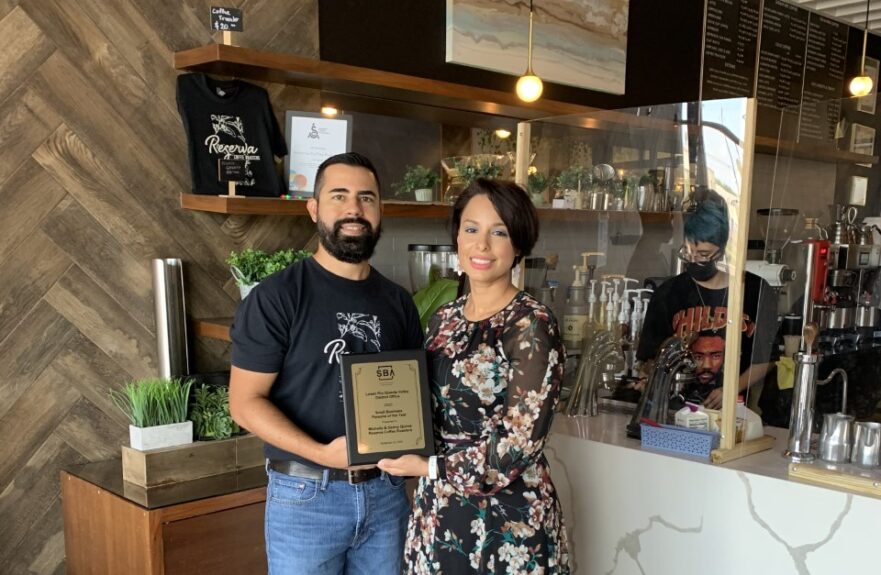 Three activities result in $1 million deployed for COVID-19 recovery and more than $2 million raised for future deployment 
ATLANTA – The Community Foundation for Greater Atlanta's GoATL Fund provides flexible, cost-effective impact capital to support our region's nonprofits and social enterprises. This month, it announces three positive moves forward for the community: two are investments that directly further metro Atlanta's recovery from the pandemic, the third is a new $2 million capital commitment to GoATL from a local foundation to support future investments in the community.
"Having launched the GoATL Fund with $10 million in seed funding from the Community Foundation, our investments across the region are now showing returns through sustainable social impacts" said Mark Crosswell, managing director for social impact strategy, Community Foundation for Greater Atlanta. "While we're aggressively deploying funds, new commitments are rolling in from our investors as they seek new ways to make a difference in the community. Foundations and individual donors are thinking about how they use all capital, not just grantmaking, for social good."
While 2020 presented new challenges across the region, the GoATL Fund moved to assist investment partners by providing select payment deferrals and shifting committed capital to COVID-19 relief; holding webinars to share learnings on relief efforts and recovery strategies for other foundations, investors and nonprofits; and deploying new capital to address existing gaps and exacerbated needs in the community.
To that end, the GoATL Fund recently closed a $250,000 investment in LiftFund, a Community Development Financial Institution (CDFI), to enable it to provide 0% interest loans primarily to Black, Indigenous and people of color (BIPOC)-owned micro-businesses throughout the Atlanta metro area. To mitigate risk and offset costs, grant capital from philanthropic partners will support LiftFund in making this innovative investment for Georgia's underserved microbusinesses.
"Since 2016, LiftFund has invested over $2 million across Georgia, serving more than 100 businesses," said Stephaney Bolden, senior business development officer at LiftFund. "While the pandemic is presenting unprecedented challenges for entrepreneurs, this new loan product will help them weather the storm and prepare for recovery." 
To support affordable housing efforts, the GoATL Fund closed a $750,000 investment in the Atlanta Neighborhood Development Partnership (ANDP) to finance its affordable single-family rental housing efforts in South DeKalb, an area hit hard by the last recession's foreclosure crisis and now disproportionately impacted by the pandemic.
"Since receiving our first GoATL investment in 2018, we've more than doubled our single-family production throughout the region," said John O'Callaghan, president and CEO at ANDP. "GoATL's investment helps us leverage more capital, achieving exponentially more impact along the way." 
The first impact investment fund of its kind in the southeast, the GoATL Fund has committed more than $10 million to date to help finance 400 affordable housing units, small business growth that created over 120 jobs, and new slots at local schools that will serve 650 students at capacity. More recent investments support early childhood facilities, non-traditional transitions into the workforce, transit-friendly affordable housing and STEAM education, all of which are located in Atlanta's low-income communities.
Unlike traditional philanthropy that gives grants to nonprofits, GoATL's investments provide loans that are expected to be paid back over time, thus recycling capital for reinvestment in new projects. The loans also allow nonprofits and social-purpose for profits to leverage additional funding from the Community Foundation and other sources. On a global scale, impact investing of all types now represents nearly $17 trillion invested for social good.
To leverage the Community Foundation's original $10 million investment in GoATL, donors of the Foundation have since committed nearly $4 million to grow the Fund by 40% since inception, including the recently received $2 million investment. "The GoATL fund offers us an accessible and streamlined way to make our first impact investments across a variety of areas within our mission, and will help us grow our own investment program by keeping us apprised of what is happening locally," said Roswell Satterwhite at the William Josef Foundation, GoATL's most recent investor. "Its investment structure makes it straightforward to achieve balance in both financial returns and socially meaningful outcomes."
With a robust pipeline of opportunities valued between $6-8 million, the GoATL Fund is actively seeking even more capital in 2021 in order to continue investing in interventions to support greater racial equity, close Atlanta's wealth gap and scale sustainable solutions in education, food access, healthcare and housing.
#  #  #
About the Community Foundation for Greater Atlanta
Since 1951, the Community Foundation for Greater Atlanta has been leading and inspiring philanthropy to increase the vitality of our region and the well-being of all residents. With 70 years serving the metropolitan Atlanta region and a robust team of experts, the Community Foundation expands its philanthropic reach and impact by providing quality services to donors and bold, innovative community leadership. The Community Foundation is a top-20 community foundation among 750 nationally, with approximately $1.2 billion in current assets, and is Georgia's second largest foundation. 
About the Community Foundation for Greater Atlanta's GoATL Fund
Launched in 2018, the GoATL Fund provides innovative and flexible capital designed to scale and sustain social solutions of critical importance to our community. Started with an initial allocation of $10 million from the Community Foundation, the GoATL Fund is now open to receive new capital from the Community Foundation's donor community. For more information, visit: GoATL Fund, cfgreateratlanta.org or connect with the Foundation via Facebook, LinkedIn and Twitter.
Media Contact: Elyse Hammett, [email protected]
https://gasocialimpact.com/wp-content/uploads/2021/01/liftfund-e1611243786860-881x575-1.jpg
575
881
Sydney Hulebak
https://gasocialimpact.com/wp-content/uploads/2018/09/gsic.png
Sydney Hulebak
2021-01-21 14:19:10
2021-01-21 14:31:26
Community Foundation's GoATL Impact Investing Fund Announces New Commitments