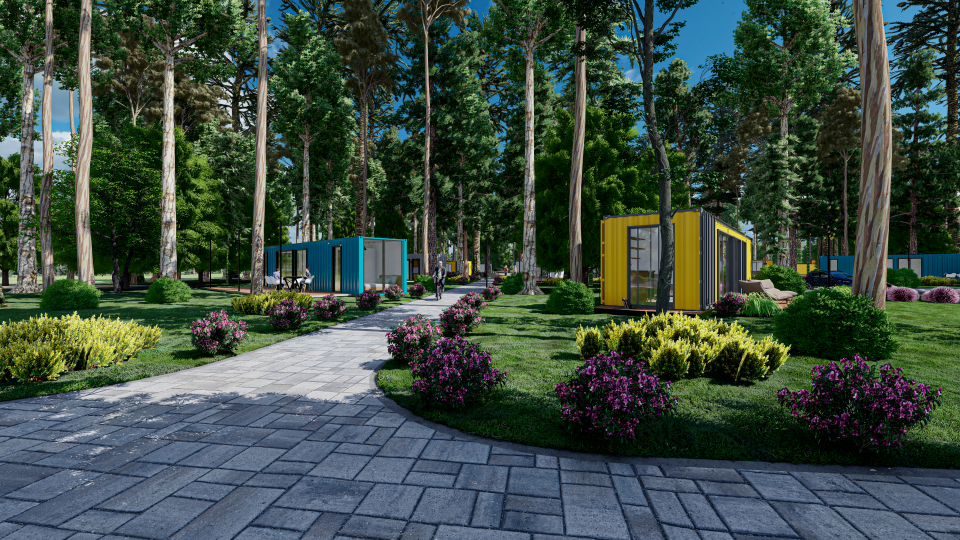 Founders: Majesty & Elize Gayle
Venture Name: Evo Haven
Impact Focus Area(s): Sustainable Housing; Opportunity Zone Fund
Business Stage: Startup
Year Venture Established: 2020
Business Type: LLC
Evo Group Holdings (EGH) aims to end the global housing crisis and increase the supply of entry-level homes by mass-producing environmentally friendly real estate. In their first year in operations, Majesty and Elize Gayle, EGH's founders, have generated $1.5 million in revenue, helping them prove entrepreneurs can do well while working efficiently for the good of the community.
Evo Haven is one of their container home developments for working Americans, providing solutions to address housing insecurity. Evo Haven homes are made of shipping containers, recyclable materials and utilize renewable energy sources. There are a variety of floor plans, with a sleek design, energy-efficient HVAC systems, and are equipped with solar and geothermal energy sources. The green community reduces air pollution by reducing carbon emissions and is a solution for modern, sustainable infrastructure and an equitable clean energy future.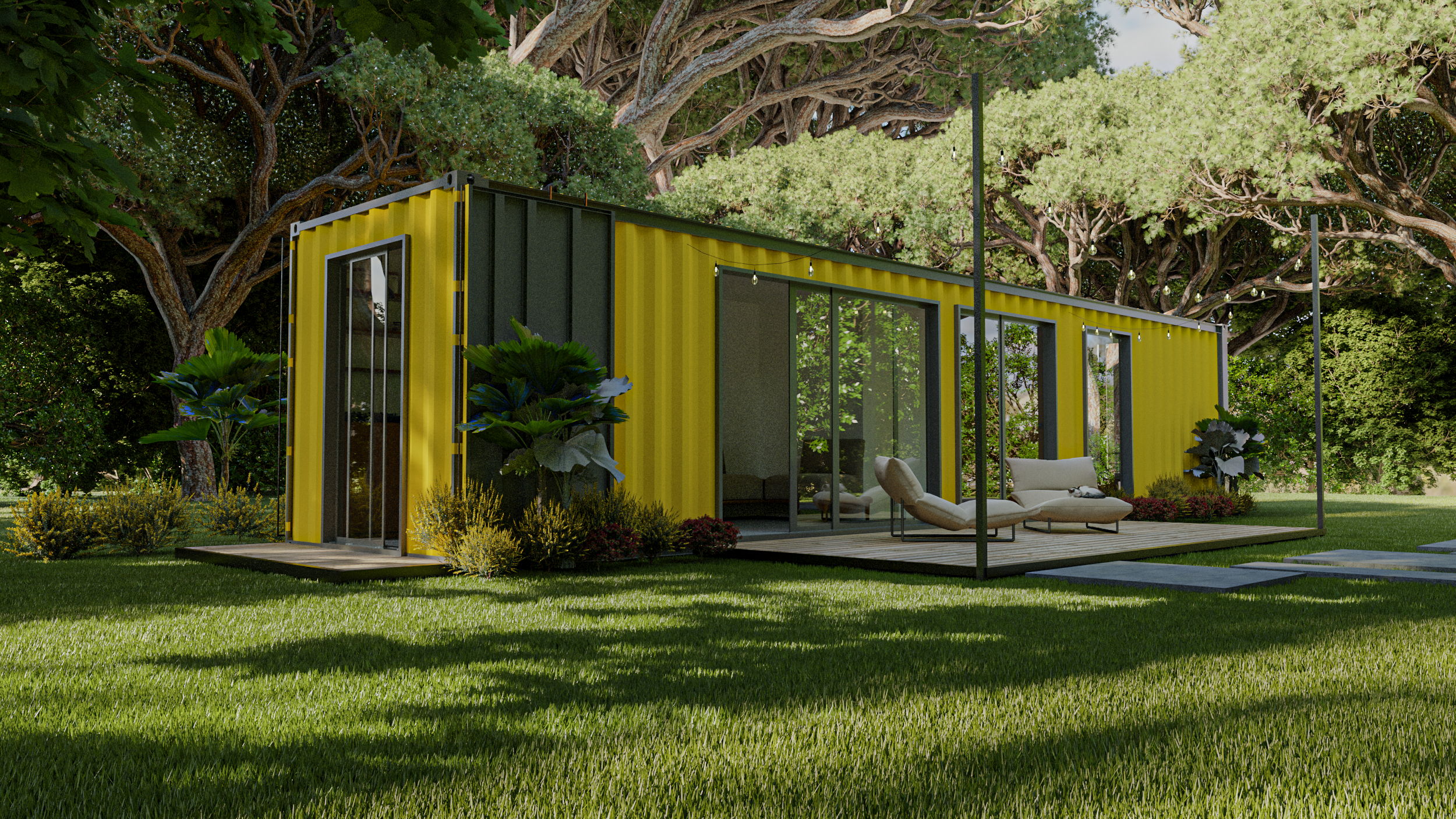 Close to 8 million low-income renter households in the US suffer from the burdens of increasing housing costs. These households are spending more than half of their incomes on rent and utilities. While the US has a long history of redlining, segregation, and racist housing policies, this has resulted in Black Americans being more likely to be extremely low-income renters than White Americans.
As of 2020, housing affordability is primarily driven by the gap between household income and the rising home value. For every 100 severely low-income renter households, there are only 36 affordable homes that exist and are available immediately. An overview of real estate trends in Atlanta by property investment site Roofstock shows that the median monthly rent is $1,800, the median home price is $405,000, and the average income is $34,000 per year. The federal government defines housing as affordable when it costs no more than 30 percent of a household's income. At the average salary of an Atlanta citizen, most can only afford roughly $850 max monthly rent.
Evo Haven's container home solution provides an affordable, "tiny home" option for budding homeowners. These units are 320 square feet and can be financed for $800 per month. They are an economical pathway to land ownership by appealing to potential residents making as little as $15/hour. This product will be available nationwide as Evo Group Holdings works with local jurisdictions on zoning and land use.
The company also offers an immediate retail-level product that is the synthesis of style, efficiency, and social responsibility. The residential properties are 1,200+ square feet and some units offer features like LEED Certified appliances, large sliding doors, and rooftop patios encased in tempered glass railings. The first Evo Haven community will be developed in South Fulton, Georgia. The units will be available for pre-sale starting March 2021.
"The primary focus of our developments are in Opportunity Zones," says Majesty. "The goal is to be profitable, energy-efficient, and solve a global crisis; we have a new and exciting way to advance the real estate industry like no other company." EGH and its products are actively aligned with the United Nations Sustainable Development Goal 11: Sustainable Cities and Communities.
With local support, the company will seek financial and social returns on an array of residential and multifamily developments that are built with exceptional speed, quality, and visual appeal not currently found in the marketplace.
###
Interested in learning more, please visit:
Facebook: https://www.facebook.com/Evo-Haven-116821340227275/
Instagram: https://www.instagram.com/majesty_elize/
Website: https://www.evogrouphld.com/
LinkedIn: https://www.linkedin.com/public-profile/in/majestygayle
https://gasocialimpact.com/wp-content/uploads/2021/02/download-4.png
540
960
Sydney Hulebak
https://gasocialimpact.com/wp-content/uploads/2018/09/gsic.png
Sydney Hulebak
2021-02-09 10:17:51
2021-02-09 10:17:51
Evo Haven Founders Building Container Community Amid Housing Crisis