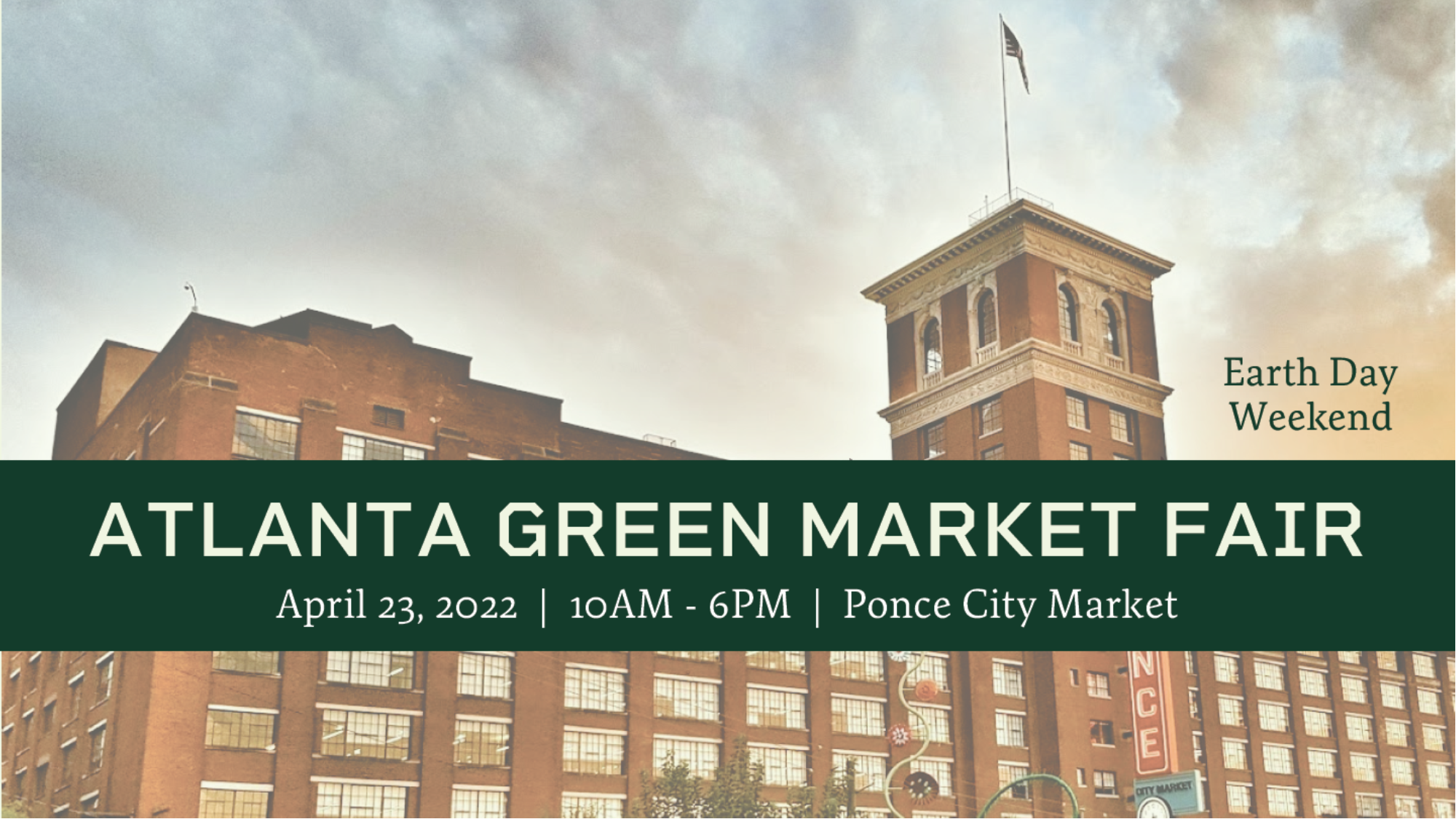 April 14, 2022
By: Tyler Thompson and Jeffrey Shiau
Profile Summary:
Entrepreneur Name: Tyler Thompson
Venture Name: Atlanta Green Market (a subsidiary of TESS: The Environmental Solutions Store)
Impact Focus Area(s): Environmental Sustainability [Our own unique terminology: "Consumer-driven, market-based environmental problem-solving"]
Business Stage (Ideation, Startup, Early, Later, Mature): Startup
Year Venture Established: Formerly registered in 2021
Business Type: LLC (working towards multi-stakeholder co-operative)
The Issue
Social entrepreneurship is about solving problems. Tell us about the challenge you are focused on addressing and why it is critical that we make progress.
The consumer challenge we are working to solve is convenience, trust and access. The idea of buying "green" looses steam against these three countervailing winds. It has to be easy to "buy green." If not, then people won't do it. People have to trust that their "green" purchase is having a meaningful, positive environmental impact. Otherwise "green" looses it's legitimacy. And, buying "green" has to be affordable. The Environmental Solutions Store aspires to solve all three of these issues as a trusted marketplace for "green" products and services.  Coordinated, collective consumer action can inspire market forces to change. In fact, consumer spending can advance market-based solutions to environmental problems much more effectively than government can regulate polluting industries. That's because businesses will fight tooth-and-nail against government regulation, but they will turn on a dime, for a dime. We just have to come together to buy things that move the green-economy forward fast enough and far enough to displace the harmful practices of big business as it is known today.
Your Journey
Entrepreneurship is a journey that requires connections and support from a wide array of stakeholders across the ecosystem to help successfully identify, start, and grow a social enterprise. How has your life's experiences, educations, and relationships prepared you for your journey as an entrepreneur?
My personal life journey is a winding road. I grew up hearing my father preach from a pulpit to an invisible congregation about the dangers of mankind's treatment of the natural world. He published a book in 1992 called The Environmental Entrepreneur: Where to find the profit in saving the Earth. The book was successfully kept off the shelves by a business that took offense to my father's factual reporting and which threatened to sue the publisher if the book was distributed. He has devoted his entire career to researching and writing about the intersection of ecology and economy, developing academic frameworks for eco-labeling along the way. After pursuing a career in international development, including service in the Peace Corps, and a corporate stint at Delta Air Lines; I decided to complete a 7,000 mile self-supported cycling trip from northern Alaska to Key West, Florida. On that trip I committed myself to brining some of my dad's ideas to life. Since then I've been working with him and others to launch the business with a kickoff event that we're calling the Atlanta Green Market Fair–April 23rd at Ponce City Market. This event will be a test of our marketplace concept, featuring local "green" businesses, a full-day's schedule of environmental programming and numerous environmental non-profit organizations. Those who haven't already can RSVP at www.atlgreen.market.
Why Georgia's Social Impact Ecosystem Matters
Being an entrepreneur is hard and it's even more challenging when you are a social entrepreneur as your business model and / or structure doesn't follow the same path as traditional start-ups. Tell us about the framework you have used to overcome issues that threatened to sink your venture.
I believe in the power of what we as consumers can achieve by coming together. To me, that power is sufficiently extinguished by the allure and acceptance of venture capital. Not impossible, but not probable. That's why I'm personally interested in the co-operative model. The idea is that the business supports it's stakeholders, rather than it's shareholders. In our case, stakeholders would include employees, vendors, customers and communities. Our vendor collective will pay a nominal membership fee that will provide them needed services–marketing, branding, accounting, legal. Our employees will earn fair wages and share in profits. Our customers will earn dividends in the same vein as the well-known REI co-op model. And our community will benefit from knowing that they are not alone in their sustainability efforts. Our intention is to be able to show exactly how the community is having an impact through their collective purchasing decisions. Educational events and resources will be provided to support these efforts to connect all of our stakeholders. It's not a model for rapid return on investment. Rather, it's a sustainable pathway forward that benefits all parties involved. All that's left to overcome is impatience, and the unknown. All I know is, we're better together.
###
Interested in learning more, please visit:
https://gasocialimpact.com/wp-content/uploads/2022/04/AGM-Fair.png
1125
2000
Sydney Hulebak
https://gasocialimpact.com/wp-content/uploads/2018/09/gsic.png
Sydney Hulebak
2022-04-14 12:42:08
2022-04-14 12:42:08
Entrepreneur Profile: Tyler Thompson, Atlanta Green Market