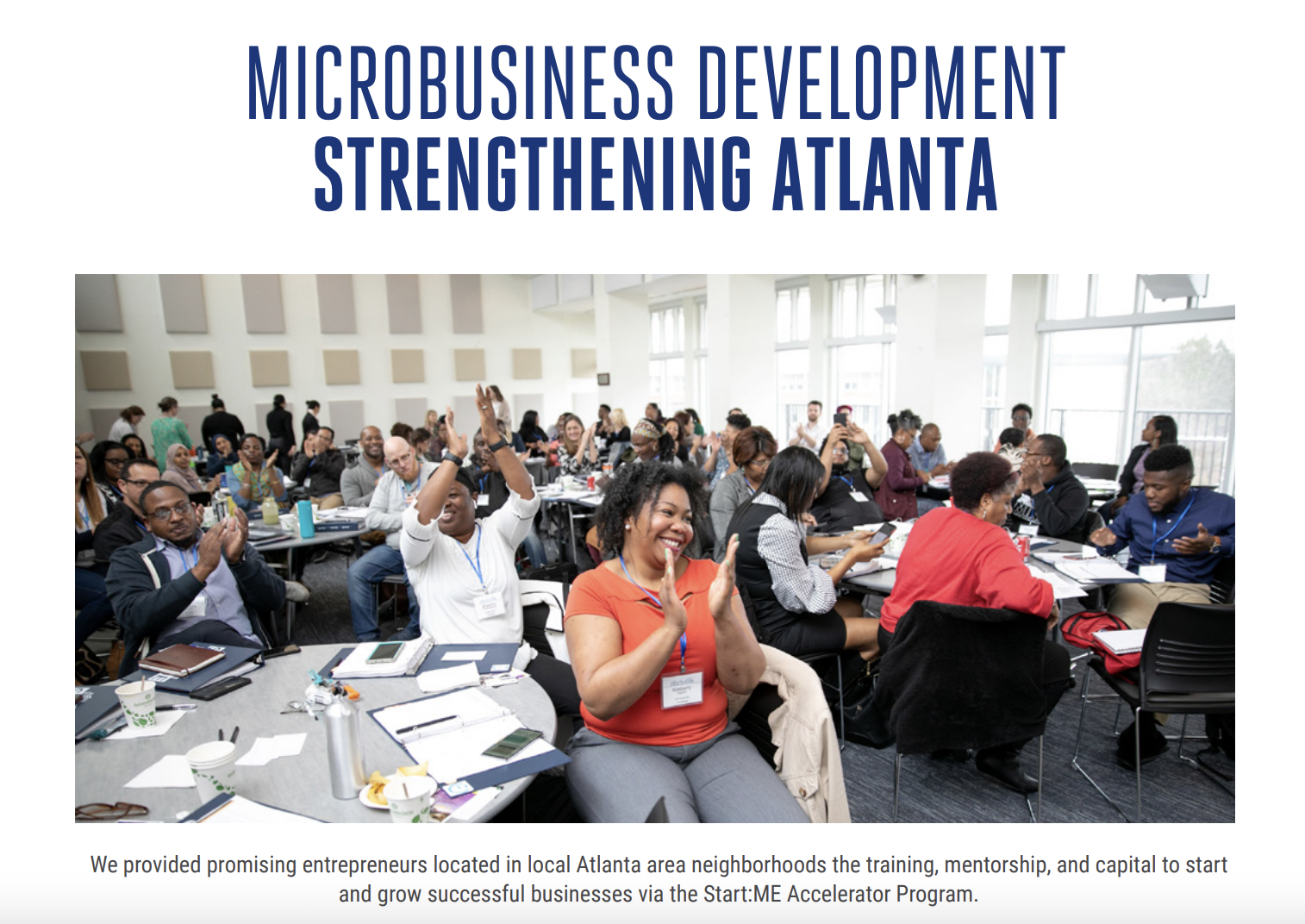 December 6, 2021
By: Kayla Jones, GSIC Social Impact Fellow
Q&A: The following is a Q&A with Kayla Jones, a Social Impact Fellow for the Georgia Social Impact Collaborative (GSIC) and GoATL Fund, and Brian Goebel, a GSIC board member and Managing Director of the GBS Business and Society Institute.
Kayla (GSIC): Brian, can you tell us a bit about your role as the Managing Director of Goizueta's Business and Society Institute?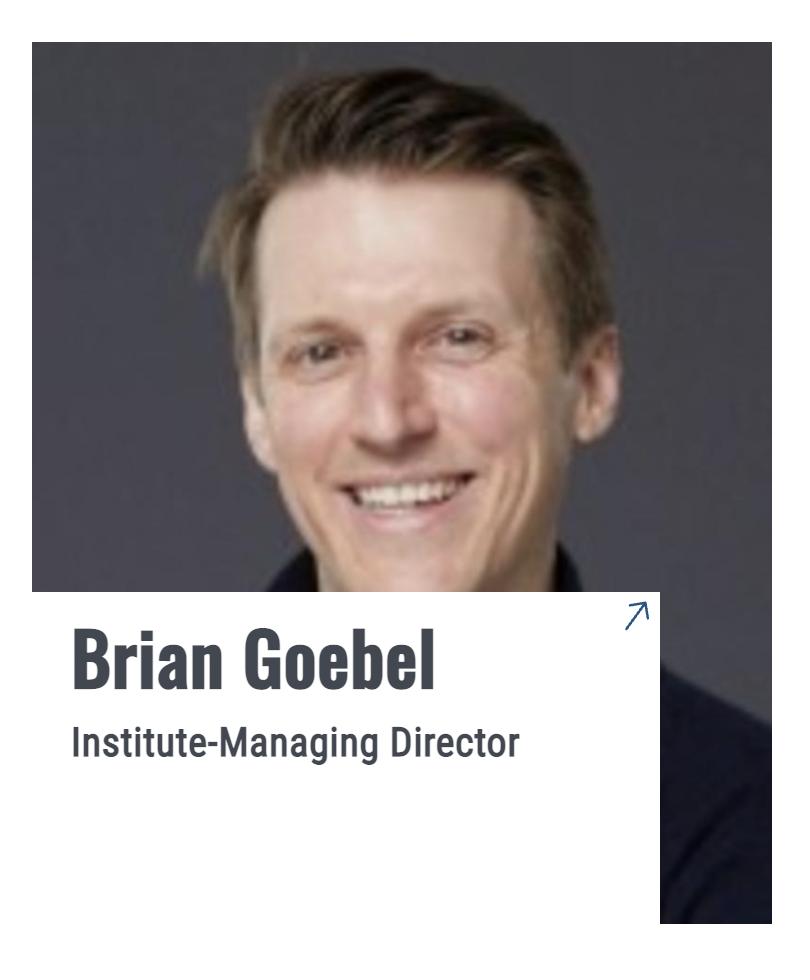 Brian (GBS):  The 'Business and Society Institute' is a new name and elevated commitment. We got a gift from the Goizueta Foundation that allowed us to move from a center to an institute and build on the work we've been doing for ten years. The Business and Society Institute, in a nutshell, is a research center within Emory's Goizueta Business School that works to address complex challenges confronting businesses, people, and the planet.
We look at that in two ways – one being through academic discovery and the other being purposeful action. It is critically important to ask questions and deep dive into answering those questions. Historic academic research hasn't dug deeply into business and society – why things are the way they are, some of the existing barriers, and the solutions to the current problems. The purposeful action component of our work is a twofold process where we take the research, see the opportunity and challenge, and apply a program to it.
For example, we looked at issues of inequity when it comes to small business support in places that are lower income in the United States. That's where our microbusiness development program, Start: Me, comes in. We decided to take on the challenge by delivering a 14-week program that helps entrepreneurs get established and build wealth. Since 2013, we've had over 300 businesses go through the program. It's been powerful to see those businesses start with a small idea – with someone running their business nights and weekends – to seeing their goods on a shelf at a major retailer. We're proud to be a part of the work and be a supportive resource for entrepreneurs.
We also saw that issue with the way markets work around coffee. People ask, "Why do you guys work in specialty coffee?" It's because coffee is one of the biggest commodities globally, and a lot of people underestimate how big coffee is. But the structure of the market, with transparency issues and the impact of colonialism, has led to farmers being under-supported and unfairly paid. So, we're looking to solve that issue with data, transparency and pushing the industry to be better. We look at how we can help women growers who have been historically shut out from some of the biggest business opportunities to build wealth for themselves and their families. Like Start Me, we run a program called Grounds for Empowerment that helps farmers develop their business skills in addition to their farming skills.
Lastly, we support amazing students. Business school students today are not only looking for traditional experiences. They want to learn about accounting and marketing, but they also want to know how they can be positive, principled leaders, and solve these problems around equity and climate, for example. They are interested in creating strong democracy in business, too. So, we teach many classes and offer unique experiences for students to prepare them to move forward to address many of the complex challenges we're facing.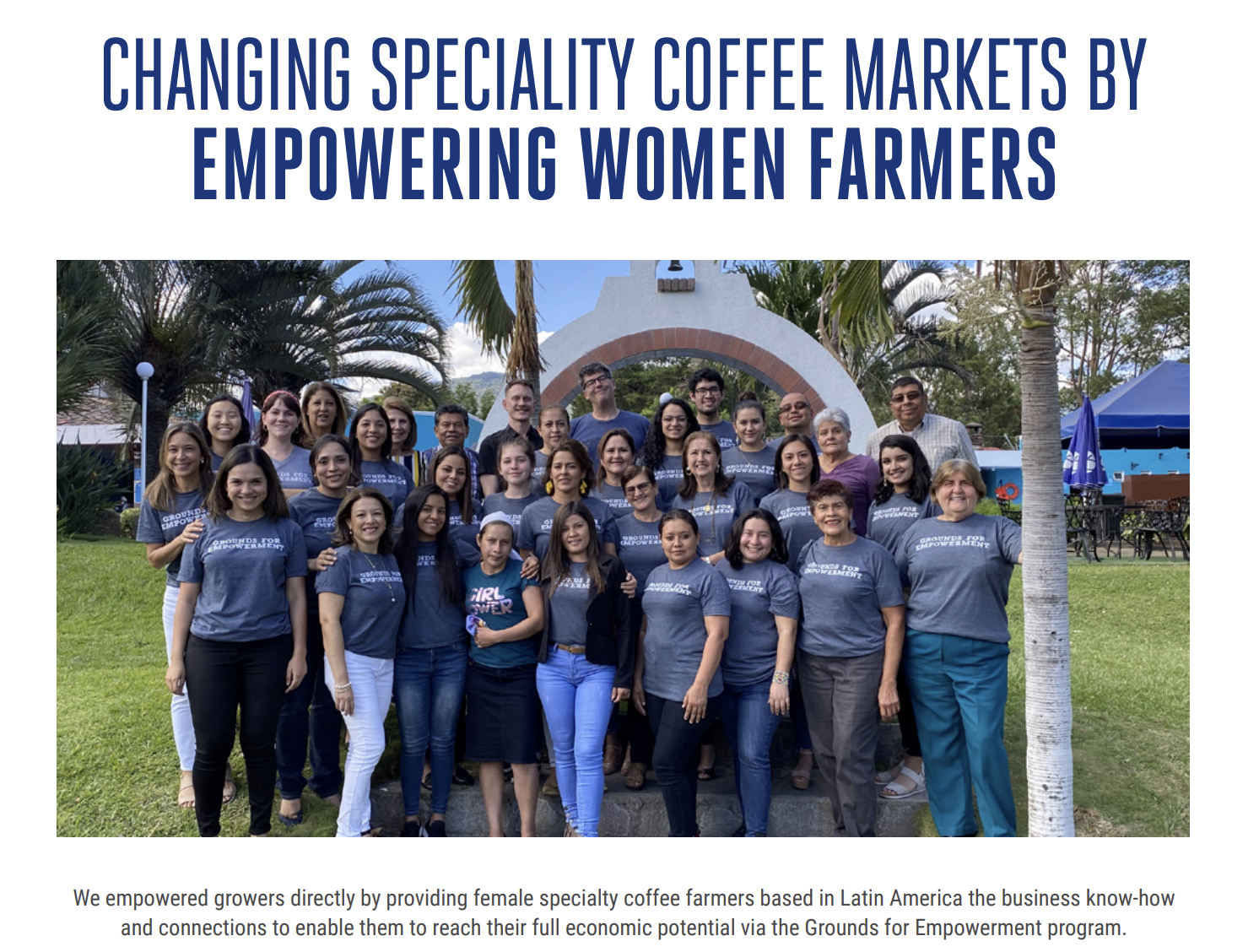 Kayla (GSIC): Spring 2022 will offer the most social impact classes ever at GBS. Can you speak to the journey it took to get from starting as a center to becoming an institute offering a robust curriculum for students?
Brian (GBS): It's exciting to know that the social enterprise center at Goizueta was built off one class in the spring of 2009, with about 22 people in it. Today, we offer a robust slate of courses, engaging 300 students at the undergraduate and graduate levels. It's quite the change in 10 years, and I think it shows a huge amount of interest in social impact.
Impact investing continues to be an area we've had a lot of classes in, and we will continue to offer them. It's also been exciting to have professors like Erika Hall join our Institute in the last year. She does amazing research on discrimination, bias, and how that impacts individuals and organizations. She'll be teaching a new class called Bias in the Workplace in the spring, which we're excited to offer for the first time.
In addition to some of our impact investing classes, we also offer experiential courses. Our Grounds for Empowerment directed study allows our students to support growers in Latin America. Students help build business plans, marketing strategies and think through the small seed investments that can help their businesses most. Additionally, we have a class called Philanthropy Lab, which I co-teach with Tene Taylor from the Kendeda Fund, a tremendously talented professional practitioner in the world of philanthropy. Together, we teach people how to leverage philanthropy to make a difference and close equity gaps in the city of Atlanta.
Next, B-Corps Lab is a directed study where students work with B-Local Georgia and for-profit companies that want to pursue B-Corp certification. We help them with their initial assessment and roadmap to becoming a B-corp.
We offer some of these classes as part of the new diversity, equity, and inclusion concentration at GBS. Collectively, I think these experiences help people become principled leaders with proximity and insight to problems they'll be able to positively contribute to once they graduate.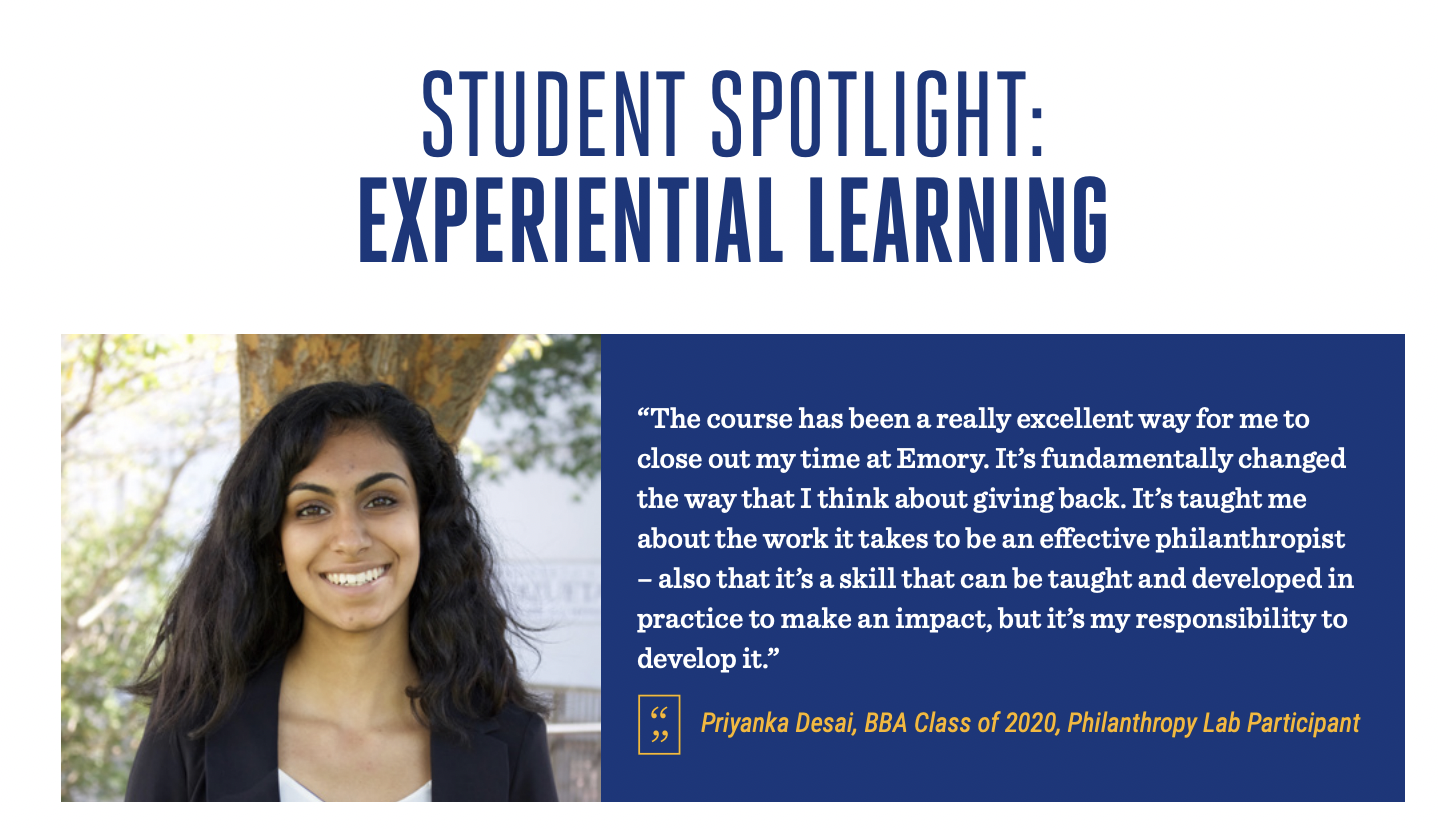 Kayla (GSIC): You were recently on a panel with the Emory Business Ethics and Emory Impact Investing Group which focused on corporate social responsibility (CSR). Can you talk about why more corporations are looking at their impact on society and choosing to operate differently than they have in the past?
Brian (GBS): Yes, sure. It was great to be with panelists like Dr. Tjuan Dogan, CSR lead at Coursera, a benefit corporation that provides education and technology resources, and one of our Start:Me entrepreneurs Mary Ellen Sheehan, founder of Royal Thanaka, an ethically-sourced health and beauty brand inspired by ancient Burmese beauty rituals.
The panel was around ESG, or environmental, social, and governance, and how its movement in the business community has progressed, specifically over the last 12 to 24 months. ESG fits right into the business school because it's about how your business operates with intention – how is it reporting and holding itself to account? How is your company not only committed to making a profit, but how is your company committed to its employees, vendors, the community around it, and the environment?
These are 'hot topics' and are covered in different ways in the business school and business world. Some of it is connected to accounting, marketing, storytelling, and much of it is related to supply chain and operations. I think ESG is a place where many of those dots are being connected. Business leaders are expected to know about it and implement strategies around it. Our conversation focused on where we are in the ESG movement and some things that companies need to do better to be authentic in their commitment to environment, social and governance.
Kayla (GSIC): So, for someone that is new to social impact work, what's something that you would want them to know, or something you've learned throughout your career that might inspire people to get involved?
Brian (GBS): A couple of the things I always talk about is not letting perfect get in the way of good. Leaning toward taking purposeful action is important, and so is being a changemaker wherever you sit. There's a false narrative that says you can only make a difference by being at a nonprofit or if 100% of your job is connected to direct social or environmental impact. The reality is that we all play change-making roles. We all have influence. We use the word "just" a lot and might say, "I'm just an entry-level employee," or "I'm just a middle manager." The word "just" needs to be flipped so that each person has influence in their own space to inspire, ask questions, and influence change. I encourage people to act where they can and create change where possible.
I also encourage people to get proximate to understanding what problems people face. Many people have good intentions and want to jump in to help, but a tremendous first step of being an effective and responsible changemaker is really understanding. Understanding the issues and challenges by getting proximate to those living through those challenges. Being a good listener and open to building relationships with people that are probably outside of some of the traditional relationships that you've developed through where you've grown up or went to school. Openness, learning, understanding history and the complexity of challenges, and acting on them in ways you can. These are some things that come to mind for me when I speak with students and others who want to get more actively involved in making an impact.
###
https://gasocialimpact.com/wp-content/uploads/2021/12/Screen-Shot-2021-12-05-at-1.17.21-PM.png
1072
1514
Sydney Hulebak
https://gasocialimpact.com/wp-content/uploads/2018/09/gsic.png
Sydney Hulebak
2021-12-06 10:19:44
2021-12-06 10:19:44
Q&A with Brian Goebel, Managing Director of the GBS Business and Society Institute