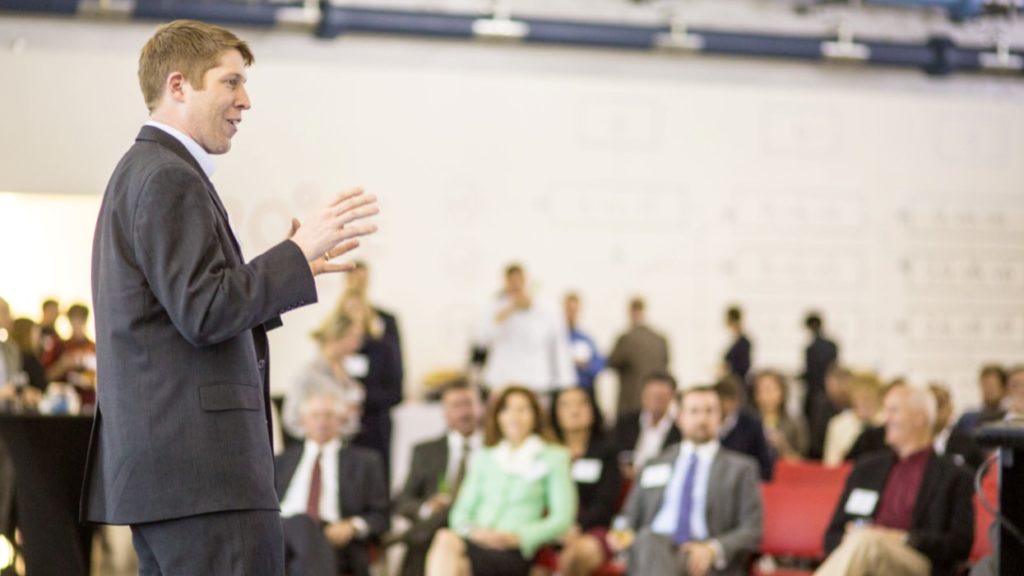 December 5, 2018
By: Deborah Kasemeyer, Northern Trust
Opportunity Zones (OZs) could lead to greater infusions of capital into historically underinvested neighborhoods. And with over 250 OZs in Georgia, only 27 of which are in Atlanta, much of our state is eligible for investment.
A bipartisan idea injected into the new federal tax law, OZs are an innovation that could narrow a capital gap in the market. When realized capital gains are reinvested into OZs, investors become eligible to receive tiered tax benefits tied to investments at 5-, 7-, and 10-year terms. Some estimates suggest the market to qualify for this tax credit is as large as $6 trillion.
But use this as a warning sign: The legislation provides investors with the ability to invest without regard to the social impacts of their investments.
While the tax credits could lead to unprecedented investments in low-income communities, we need safeguards. We need transparency in the reporting on investments and on their local impacts, and we need safeguards that prevent investors from extracting wealth from low income communities and benefiting from public dollars. We want OZs to work for communities, we do not want communities to work for OZs.
The recently proposed rules contain neither requirement. 
One of the only requirements of funds is that they not be invested in "sin" businesses: liquor stores, massage parlors, tanning salons, casinos, and the like.
So it should not be a surprise that many community development leaders have sounded the alarm. Will investors be motivated to build affordable housing? Or will OZs simply speed gentrification and displacement.
Some funds are championing investments in equitable developments.
Enterprise Community Partners, one of the country's largest nonprofit development banks, is raising a $250 million fund – the Emergent Communities Fund – for the southeast. With an initial focus on South Carolina and Virginia, they seek to make sure OZs are used for main street community development in smaller cities in our backyard.
But OZ investments are not limited to real estate. Village Capital, led by Atlanta-native Ross Baird, is raising a fund to invest in early-stage startups and real estate in OZs. And LISC is providing consulting services, including administrative, management and impact measurement, for investors with mission-oriented strategies.
While OZs present investors with a new tool to defer capital gains and, for some, have capital gains forgiven, there are risks that OZs will not be used responsibly. And with all the excitement around them, it's easy to get caught up.
As you explore opportunities to invest in OZs or leverage capital for your OZ projects, remember to think about the social impacts you are generating.
###
Deborah Kasemeyer is a Senior Vice President at Northern Trust, a $100 billion financial institution headquartered in Chicago, Illinois which is a leading provider in wealth management, asset servicing and asset management with assets under custody of US$6.1 trillion and assets under management of US$875 billion. As the Director of Community Development & Investments, she oversees the Bank's community development activities in 19 states and Washington D.C. and a community development investment portfolio of over $600 million. A member of the Board of Directors of National Association of Affordable Housing Lenders (NAAHL) and IFF, she graduated from DePauw University with a B.A. in Economics.
The Georgia Social Impact Collaborative (GSIC) provides resources to connect, educate and inspire stakeholders for the purpose of accelerating the development of Georgia's impact investing ecosystem. Recently, GSIC announced the launch of the Georgia Social Impact Map (the "Map"), an interactive platform designed to connect and educate stakeholders interested in accelerating impact investing for social outcomes. Intended as a resource for communities around the state, the Map connects new forms of capital to sustaining and scaling solutions to social challenges. GSIC also provides workshops and programming for training specific groups of stakeholders on ways to leverage impact investing to achieve their impact goals, such as the workshop described below, which was attended by 30 leaders of some of GA's top social enterprises and nonprofits.
https://gasocialimpact.com/wp-content/uploads/2018/12/Ross-Baird.jpg
576
1024
Sydney Hulebak
https://gasocialimpact.com/wp-content/uploads/2018/09/gsic.png
Sydney Hulebak
2018-12-05 14:35:40
2018-12-05 15:14:50
Be Wary of Opportunity Zones in Georgia